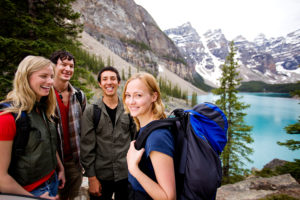 Walk With Reid Facebook Live: Sex Geek Summer Camp and Why You Should Come
Reid: Good morning sex geeks it's Reid Mihalko from http://reidaboutsex.com/ and when I'm wearing my green sex geek summer camp T-shirt this is business advice for sex educators, sexual healers, workshop leaders, regular healers like anybody who identifies his working around being a sex-positive professional or sex positive entrepreneur.
And I'm actually walking today outside in my neighbourhood – the Oakland California neighbourhood which is a little bit industrial and ducked into the neighbourhood residential side of things and and good morning everyone. Let me know if the if the sound sounds good and I just wanted to really quickly announced and let people know that sex geek summer camp which is the business retreat for sex educators. Hey Jess, good morning good morning.
The sex geek summer camp which is my five-day actual summer camp like in the woods with tents and s'mores and campfire sing-along sex geek summer camp 2017 this will be our fourth year and it is going to happen July twenty ninth there's a big truck coming by. It's going to happen on July twenty ninth to August second with an early arrival bonus day of you being able to show up on the twenty eighth in the evening so you can get all settled instead of the tents is actual tents there's cabins, there's things like that and we're going to be July twenty ninth to August second and it's going to be happening at Abram's Creek Campground and Retreat in West Virginia and I apologize about having my selfies stick today and it's also super noisy in my neighbourhood so let me know if you can hear me okay? I'm hoping that the sound is good but I wanted to run outside and show you some some fresh air and some sunshine before I have to go chain myself to my desk my walking treadmill desk and and do some phone calls and take some meetings and and start putting together stuff for camp and again like I'm super excited about being in West Virginia again in Abram's Creek and if you go to http://reidaboutsex.com/camp2017 you'll be able too.. you'll be able to see the FAQ for this year and good morning puppies you'll be able to see the FAQ for this year's camp which will have all the information and you'll also have the registration buttons.
If you're interested in camp, I would or if you know you want to come to camp I would encourage you to register ASAP because the the upgraded accommodations for cabins and indoor accommodations.
Hell alarms going off and all kinds of stuff on my phone, if you're interested in those things then please go to http://reidaboutsex.com/camp2017 that will bring you to the FAQ should answer most your questions and you can always reach out to me in the DM's here on Facebook or what's even better is to email me at Support@ReidAboutSex.com there we have some birds http://reidaboutsex.com/ and and I'll be able to get back to you shortly or Cathy Vartuli who's going to be organizing camp this year will be able to get back to you shortly. So if you're interested in a five-day retreat or actually in the woods geeking out on business and marketing and you just have a design and anchor your brand and get out there with more people will definitely be talking about Facebook live this year. I hope Facebook live we're working really well for you all. Hello Katrina! Hello puppies! Hi Chris! Then then checkout coming to camp again campus for sex educators and such positive professionals workshop leaders, trainers things like that it's not for non sex educators. Maybe someday I'll run a retreat for non sex educators on upping our sexuality skill sets and self-confidence but if you want to up your business confidence and you consider yourself a sex head professional or sex positive entrepreneur then please check out camp. We would love to have you we had 75 wonderful people last year it was blast there were s'mores skinny-dipping in the creek and lots of good good good delicious nutritious brain sex.
So I'm going to run inside now and do my call coaching call in some meetings but I wanted to run outside get a little bit of sunshine before I hit the treadmill desk and sit under light bulbs so I appreciate and love all of you. I hope you have a great what is today whatever today is? Have a great day today.
Leave comments share the video if you have a sex educator or workshop facilitator in your life please share the video with them maybe they'll come to camp and maybe you will come to camp.
I hope your you're having a great day a little bit of my neighbourhood with all the 18 wheelers and then all the trees and stuff and maybe I'll take you outside again tomorrow.
Thanks everyone for being a part of these videos I hope they will be useful. Bye!