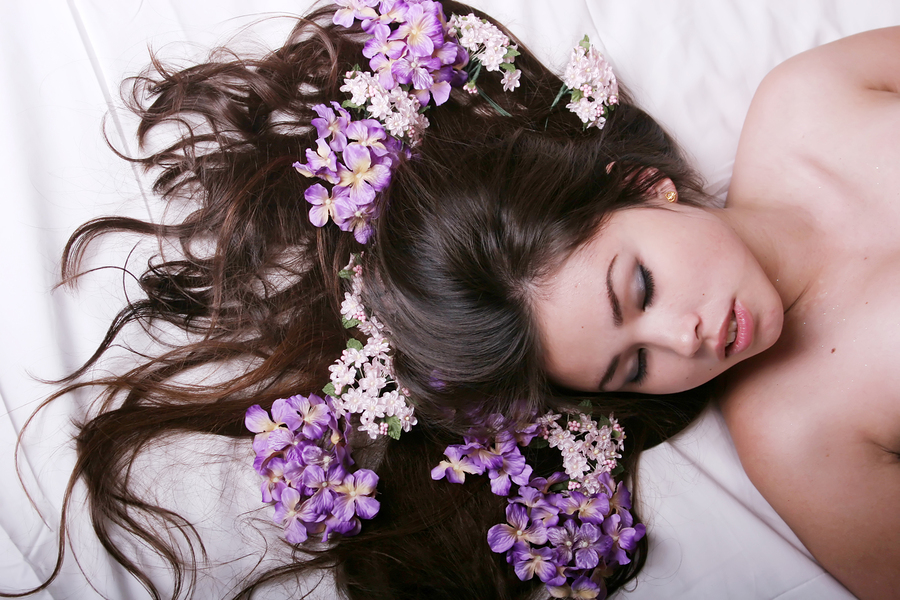 The Ethical Slut 2nd Edition (Pt 6): An Interview with Dossie Easton
Part 6 in this 90-minute interview with the legendary Dossie Easton, therapist and co-author of the book The Ethical Slut, now in it's 2nd Edition! Full interview with audience Q&A available @ www.ReidAboutSex.com as well!
Dossie: The problem is when no other choices are permitted. There is absolutely nothing wrong with monogamy and if that's what you want to do, I say go do it. One of things that is definitively true about people like you and me is that we are in the sex field because we put a lot of time and energy in tension into sexuality. We like to do that, we are specialist. That's what we do. Other people actually want their sex lives to be some small predictable, reasonable size piece of your life. Maybe they want to go out and build houses. It's like everybody doesn't necessarily want to be more like you and me, I have discovered. I have certainly make social gaps with people when I think, "Oh, you can be a slut, too. I can show you how. Really, it's okay." But there were like, "I don't want to be" and I'm like, "Oh, okay."
So, people get to make the choices they want and monogamy is a perfectly right choice. Or people might be monogamous for some period of time in their life for instance, raising very young babies from birth or something like that. It might seem like a good time personally what I thought coz my daughter is new born in 1979 and she's as old as my non-monogamy. I thought actually raising a child as a slut was a fabulous privilege because there's so many adults around. There are way planning the adults to raise the kids so the family was huge, the extended family was huge and so she could have like a little village of people who were interconnected in this webs of connection in sexuality. Many of us had kids. It was post summer of love. A lot of us were like seem that we could project our values into another generation and we share that child-rearing. We share a lot of other very basic family kind stuff and it was great. The kids have huge families with plenty of adults.
Reid: This probably be a good time to ask questions. If anybody has a question just raise your hand, ask it and I'll repeat it so it gets recorded well. Does any of us have any questions for Dossie? Or you have the yoda of sluts. Right here, folks. Ask your questions. You have climbed the mountain.
Dossie: I promise I won't sit on your hand.
Reid: Questions? Yes.
Audience 1: I'm a big fan of Dan Savage and as much as he is such a long distance mentor to me in terms of sexual ethics, I'm surprised that how often and how quickly he resorts to answering of some questions by saying, "Oh, you guys are just not going to work out, you need to break up. DTMFA. You know, if you have this or that difference with your partner, it's just over." I'm curious whether you have any thoughts on or experience with couples who were one person in the couple wants and realizes that they need to be an ethical slut and the other one person thinks they're bound for monogamy and they love each other and they want to stay together and they want to [inaudible 00:03:53] that. Just out of curiosity, what are your thoughts or experience with that?
Reid: Great question! So, thoughts on pairings where one person in the partnership is moving into ethical slut don't work or isn't an ethical slut or just discovering about themselves and the other person is more monogamous. Can the relationship work, Dossie?
Dossie: Yes. There's hope. Actually, tons and tons of people come into a therapist office for this, and in my office, because this can be very hard. Yes, very scary to look into these differences especially if there's a long term relationship, kids and properties and all of these kind of thing and couple doesn't really want to separate and the person who is new to sluttery has an enormous amount to learn, the partner has an enormous amount to learn and it's a lot of work.
I think we say quite clearly in the book that teaching yourself to sort of transcend your cultural programming about how and how to be requires work and effort. What I find is that for somebody who's perfectly contemping monogamous, it doesn't have any reason to do all that work. Sometimes they get pretty resentful if their partners asks him to do that work. That becomes a little bit harder.
However, anything is possible. Any outcome is possible. I knew a family in Boston who used to hold the polyamory lunches and I don't know if they are still altogether but this is some years ago. The family consisted of 2 gay male sluts, 1 bisexual male slut, 1 monogamous heterosexual female and 4 children and they used to hold the poly brunches every month. A monogamous person doesn't have to go and find themselves or the lovers, that's not what they want to do. And it is perfectly possible to learn to deal with the field of emotions that come up. Everybody has to do that whether you're a slut or not. The emotions that come up in relationship aren't really necessarily saw by the other person promising to stand by you forever. Forever doesn't quite needed to say anymore, does it? Even our long term relationships we can all expect to have a number of major relationships in our lifetime. That's forever has changed its meaning entirely now that marriage is no longer the economic tool that it used to be, the requirement it used to be, we are not agrarians anymore. We are not here raising the kids, the vegetable catch so we can eat.
So, there's a lot of frame in mobility in relationships that I think that we are building a culture for a culture doesn't really have a script for that. We agreed on those scripts script even as we speak. You are part of what creates that, if that makes sense. Any new person's exploration is part of what's creating the stories that are projecting us into the future.
Reid: Thank you. Another question.
Audience 2: Dossie, can you talk some about how non-monogamy differs in straight culture and queer culture and what Reid's political identity in some sense.
Reid: How non-monogamy and straight culture differs from non-monogamy and queer culture and if there are political relevancies there as well?
Dossie: [Inaudible 00:07:31] part of the understanding that goes into ethical slut is that I live communally with gay men in 1974-1989 and so a whole lot of my slut technique is based on the lives of gay men. I probably still be doing that but the play didn't come along, they're all gone.
What I found was the gay men that living in this lifestyles I admired and possibly because they were male in this culture and they didn't question whether it's okay for them to wield power or make choices in their lives. No one raised them to believe that they are supposed to have a permanent identity as a second class citizen or a second fettle or as a person who washes somebody else's socks.
So, for me, the politics of it was this is much part of my feminism. This is part of how I developed an independent identity. And when I was first to feminism, I was looking  around and well, the straight world says I'm supposed to be like this – a home maker and I don't want to do that and then I run into a home of a lesbian feminist who thought I ought to be like that. So, there are all these people who thought they knew what kind of woman I'm not to be and I went look to all this game and they didn't give a shit…