Feel safer while you nail that love scene AND have more fun doing it, too!
Are you an actor? Or do you want to be?
Have you ever gotten anxious, creeped-out, or overwhelmed by having to do a kissing scene or a full-on sex scene in a play, film or for acting class?
Want to be the kind of actor that directors, casting directors and other actors request when there's a play, film or scene that requires physical intimacy because they know YOU rock at this kind of stuff and make other actors and directors feel safe?
Want to be THAT actor whom directors, casting directors and producers know can handle the most challenging of intimacy roles AND be a professional pleasure to work with, AND deliver AMAZING performances?
If you're struggling with how to navigate and negotiate scenes that require vulnerability, authenticity, and some sort of intimacy/sexuality, then THIS workshop is one that you do not want to miss! 90-minutes of awesomely useful, non-nude and non-explicit education that you can implement whether the scene is PG-13, R-Rated, or super explicit!
Thanks to Looking Glass Theater for Sponsoring Reid as their Sex Educator in Residency!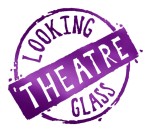 Date: Wed, Oct 30th
Time: 5:30 – 7pm
Where: Write Act Rep Theatre (formerly the Richmond Shepard Theatre),
309 East 26th Street (between 1st & 2nd Avenues)
Cost: $15 – limited to 65 participants, so RSVP ASAP!
Tickets: Secure your space HERE!
Questions? Email lgtreservations@yahoo.com or go to the Looking Glass Theater's website. Ticket questions? Call 866.811.411
Join sex and relationship expert (ex-actor and current film producer and Hollywood consultant) Reid Mihalko of ReidAboutSex.com for 90-minutes of non-nude, invaluable, fun and informative tips, tricks and techniques to make Sex Scenes (and all other kinds of intimately physical scenes) more fun, less stress, and waaaaay better looking!
In Sex Scenes For Actors: How To Negotiate, Have Fun, Feel Safe and Look Great In Bed On Film, Stage and TV! we will cover in entertaining and interactive ways: 
How to figure out what you're willing to do in a scene, what you're unwilling to do, and how to communicate it in ways that make Producers, Directors and Casting Agents feel like you rock!
How to successfully negotiate sex/romance/intimacy scenes with fellow actors that will help them not freak out and allow you and them to deliver stellar performances!
Ways you can lower your anxiety and harness your excitement for a scene that just so happen to ENHANCE your private, bedroom life, too!!!
Ways you can navigate and influence a director's vision of how a scene "must go" so you feel comfortable and can deliver a GREAT performance that's a win-win for everyone…
The three biggest mistakes actors make that ruin their sex, romance and intimacy scenes
Tips and trick you can use that will allow you to make sex scenes FUN and FULFILLING!
Regardless of whether you're a novice actor or a seasoned veteran who's done a gazillion sex scenes, this workshop is something you just don't want to miss!
There will be no nudity or explicit sexual contact in this class. Watch and learn! Participation in physical exercises is not necessary.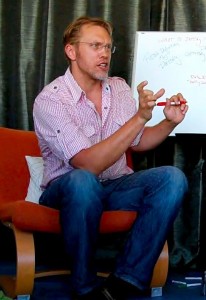 ABOUT REID: Reid Mihalko of ReidAboutSex.com helps adults create more self-esteem, self-confidence and greater health in their relationships and sex lives, no matter what their self-expression of those happen to be.
Reid has appeared on Oprah's Our America With Lisa Ling on OWN, the Emmy award-winning talk show Montel, Dr. Phil's The Doctors on CBS, Bravo's Miss Advised, Fox News, in Newsweek, Seventeen, GQ, People, Details, Marie Claire, The National Enquirer, The Washington Post, on VH1's Scott Baio is 45 and Single, Showtime's Penn & Teller's Bulls**t!, Canada's The Sex Files and SexTV, and the short-lived Life & Style, on NPR, Sirius' Maxim Radio, Playboy Radio and Cosmo Radio, and in thirteen countries and at least seven languages.
To date, Reid's workshops and lectures have been attended by close to 40,000 men and women. Reid has been a featured speaker and keynote at dozens of conferences on relationships and sexuality and is a sought-after presenter and teacher at colleges and sex positive organizations across the country. Reid has also been a writer, producer and behind the scenes consultant on a number of films and television projects about sex and relationships
Follow Reid twittering as @ReidAboutSex. Like and subscribe to his Facebook page, Facebook.com/ReidAboutSex!