Key Party, Anyone?
Enjoy Off-Broadway's The Goddess by Justine Lambert and Kenneth Nowell presented by Looking Glass Theatre and then experience meeting like-minded adults in a modern day version of a 70's Key Party facilitated by sex and relationship expert Reid Mihalko!
The Goddess is an original comedy exploring the ideas of Open Marriage and contributing to the NYC Poly/Open love community. A Key Party was originally a way of facilitating couples swapping. Reid's entertaining reinvention of the Key Party will allow theater attendees to mix and mingle after the show while interactively learning together as a group how to safely navigate and negotiate the possibility of exploring intimacy and sensuality with others outside and inside of their current relationships!
 Thanks to Looking  Glass Theater for Sponsoring Reid as their Sex Educator in Residency!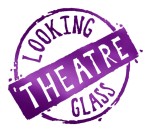 DATE and TIMES: Thurs, Oct 31st -Â 3Â events!


6-7:30pm – Poly-Curious 101
8-9:30pm – The Looking Glass' The Goddess by Justine Lambert and Kenneth Nowell
9:45-11:30pm – Talk Back and Modern Key Party with Reid Mihalko

LOCATION: Write Act Rep Theatre (formerly the Richmond Shepard Theatre),
309 East 26th Street, New York City (between 1st & 2nd Avenues)


COST:


Poly-Curious 101 workshop ONLY: $25 singles/$40 couples
Workshop/Show/Key Party: $35 singles/$55 couples –

Key Party exclusively for show attendees – SAVE BIG!

TICKETS:Â Â Reserve your seats HERE now!

QUESTIONS? Email lgtreservations@yahoo.com or go to the Looking Glass Theater's website. Ticket questions? Call 866.811.411
 In the nearly 2-hours of hosted and guided "edutainment," we will interactively explore:
What you need to feel physically and emotionally safe exploring sensuality with a stranger or someone you're not romantically involved with
How to help others figure out what they need to feel physically and emotionally safe to play erotically with you and others
The distinctions between what's sensually a turn-on and what's erotically arousing!
Tips and approaches that will make you a Safer Sex God/Goddess that automatically have people drawn to you…
Ways to identify what you REALLY want in bed and how you can ask for it without being stopped by shame and fear!
What NOT to do if you ever end up at an actual Key Party or an impromptu orgy!
The after show Key Party event is open to adults Over-21 of all orientations, relationship self-expressions, and levels of exprience regardless of relationship status! The Key Party is not an orgy or play party and there will be no nudity. The Key Party is open only to adults over-21 who purchased tickets to the Oct 31st performance of The Goddess.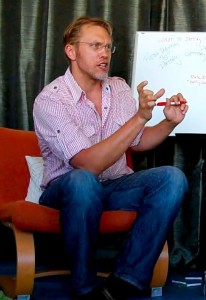 ABOUT REID: Reid Mihalko of ReidAboutSex.com helps adults create more self-esteem, self-confidence and greater health in their relationships and sex lives, no matter what their self-expression of those happen to be.
Reid has appeared on Oprah's Our America With Lisa Ling on OWN, the Emmy award-winning talk show Montel, Dr. Phil's The Doctors on CBS, Bravo's Miss Advised, Fox News, in Newsweek, Seventeen, GQ, People, Details, Marie Claire, The National Enquirer, The Washington Post, on VH1's Scott Baio is 45 and Single, Showtime's Penn & Teller's Bulls**t!, Canada's The Sex Files and SexTV, and the short-lived Life & Style, on NPR, Sirius' Maxim Radio, Playboy Radio and Cosmo Radio, and in thirteen countries and at least seven languages.
To date, Reid's workshops and lectures have been attended by close to 40,000 men and women. Reid has been a featured speaker and keynote at dozens of conferences on relationships and sexuality and is a sought-after presenter and teacher at colleges and sex positive organizations across the country. Reid has also been a writer, producer and behind the scenes consultant on a number of films and television projects about sex and relationships
Follow Reid twittering as @ReidAboutSex. Like and subscribe to his Facebook page, Facebook.com/ReidAboutSex!