Oh, oh, OH CANADA with Reid and Monique!
Reid and Monique have a full weekend of events lined up for you, Nov 30th-Dec 4th! All events below. Get your tickets EARLY…it will sell out. =)
WED NOV 30, 2016 Rough Sex For Nice Folks
THURS DEC 1, 2016 PujaFest & Sexual Energetics
FRI DEC 2, 2016 Beyond The Workshop With Reid & Monique

ROUGH SEX FOR NICE FOLKS
DATE: Wednesday, November 30, 2016 Healing Your Sexual Shame and Flirting
TIME: 7-10pm
WHERE: Inkubator Theatre Eau Claire, 200 Barclay Parade SW, Calgary, Alberta, Canada
Cost: $40(CA), $50(CA) at the door (if spots available)
TO RESERVE YOUR SPOT: http://rough-sex-for-nice-folk.eventbrite.com/
If you're a lover, not a fighter, but you or your lover like it a little rough, let America's favorite sex geek (and double black belt), Reid Mihalko of ReidAboutSex.com, show you how you can safely be a bad ass in bed! From wresting to rough sex to advanced ergonomic techniques, join us for this humorous and informative workshop (with live demos!) on how to unleash your inner Bruce Lee of the bedroom.
In this workshop (which is for both males and females!), Reid will cover:
–Rough sex for nice guys
–The best sex positions, proper body positioning and ergonomics for harder, stronger, longer sex
–Why and how wrestling can be a turn-on
–Wrestling techniques that are safe, easy and fun
–Hair-pulling 101
–How to move your partner's body around the bed with more ease
–And much more!
No matter your experience level, orientation, relationship status, this class is going to be educational, fun, and give you some delicious bedroom kung-fu. Sit and watch as Reid demonstrates how easy it is to be a black belt at sex! We'll even have plenty of room for your questions! Join us! Bring friends! Bring a note book!
INVITE YOUR FRIENDS TO THIS EVENT VIA FACEBOOK
PUJAFEST & SEXUAL ENERGETICS
Date: Thursday, December 1, 2016
Time: 7-10pm
Location: Inkubator Theatre Eau Claire, 200 Barclay Parade SW, Calgary, Alberta, Canada
Cost: $40(CA) per person, $50(CA) at the door (if spots available)
RSVP HERE:  http://pujafest-sexual-energetics.eventbrite.com/
Join Monique and Reid Mihalko for an adventure unlike any other!
We will begin the evening with one hour devoted to getting everyone on the same page about energy play resonance style……where we will cover many topics that can include…..
–Would you like to expand the range of your ENERGETIC sexual experience?
–Turn YOUR life into an orgasmic playground that doesn't have to look anything like "sex"…–Learn to get in touch with your own energetic field, manipulate it, and turn it into a powerful source of connection and bliss.
–Discover how and where to touch another to tune into, access, tease and play with their erotic energy, the energy of two people, or the energy of a entire group!
–Tap into the energy of all 7 major chakra's by yourself, with a partner, or in a group
–Discover the differences in "taste" between energetic orgasms from chakra to chakra
–Let me show you our tools, tips and tricks for unlocking your stuck sexual energy
–AND of course be shown and get to play with Monique's Infamous creation… the "Heart Fuck!"
Monique has traveled all over the country doing puja's of every type imaginable and would like to give you a taste of ALL of them!
What is a puja? A puja is a ceremony to practice the path of tantra. In the East, puja is a celebration of the Divine, an honoring ceremony for a God or a Goddess, and those somewhere in between 😉 In the West, we also celebrate the Divine, the divine in each of us. A puja is a group of people like you, open to celebrating heart felt interactions. During a puja we pair up with partners and practice different exercises that are designed to open our hearts, and deeper connect with ourselves and with others. It is an evening that will nurture your body, heart and spirit.
You will have the unique opportunity to do the stations (exercises) in groups of 3. Monique and Reid will sprinkle in tools, tidbits, and tips on how to navigate successful threeways, and we will pull us down into a deep dive to experience every station to its fullest.
You are can come by yourself, with a partner, or with a couple of partners! Singles, couples, triads, pods and more are all welcome! People of all gender identities, sexual orientations, and relationship orientations are invited. 🙂
This is an excellent safe fully clothed structured space, for you to get to move through the potential awkward moments of interacting in a small group, plus it will just be a fun, connective, humorous evening, wherein we get permission to laugh at ourselves, to not have to "get it right" as you dare to try out something new.
Things to look forward to:

– Loosen the shackles that bind your heart and tongue as you find your divine reflection through each person you interact with.
– Be witnessed with such clarity and unconditional love, you will emerge transformed.
– Begin to connect with others in wonder, curiosity, and utter awareness, celebrating the divine presence within us all.
– Enter a wonderland of delights where every touch sensation you can imagine (and even a few beyond your wildest dreams) are laid out for you to explore.
– Explore both touching and being touched for your own pleasure, taking turns to fully focus on giving and then on receiving touch.
– Practice asking for the exact touch that you are craving in any moment.
– Hold one another's tears
– Communicate with another in total silence
– Be guided on a journey using the most intimate form of touch, our breath. DWe'll be introducing an ancient ritual where you will explore each-others bodies, magnifying your connection physically, energetically, and spiritually.
– Then align your chakras through touch, breath, connection, and shared intent.
– Then earth touch, as you ground, and recenter, massage, nurture, hold, BE with one another.
– Followed by fire, as you invigorate, entice, awaken, arouse, "heat" up yourself and your partner
– Cooling down with water touch, fluid, soft, caressing, gentle, swaying, following, gliding 
With each element drop even deeper into your embodied bliss state as you learn to touch for YOUR pleasure, as you get to practice asking for the specific types of touch your body is craving/imagining at any moment.
If you come with partner(s), you can do all the negotiated exercises with one another, or you can choose to rotate through the room, where at each station (Exercise) you will have a chance to interact with 2 or more new people.
GENERAL INFO
Please eat before you arrive.
– This is a guided event and maintains strict boundaries which are firmly enforced.
– Please arrive 6:30-7pm.
– Doors will be locked at 7:15 pm so don't be late!
– At this point we will begin the opening circle to create a safe and sacred container, so that we are all on the same page. No one will be admitted after the circle begins.
WHAT TO BRING:
– Nesting area – cushions, blankets, and anything soft and fuzzy to make your own personal nest on the floor
– a blindfold
– a closed water bottle
– sexy finger food such as strawberries, apricots, chocolate, crackers, cheese, grapes, etc.
INVITE YOUR FRIENDS TO THIS EVENT VIA FACEBOOK
BEYOND THE WORKSHOP
Date: Friday, December 2-December 4, 2016
Time: 6:30pm Fri December 2-5:00pm Sun December 4
Location: Inkubator Theatre Eau Claire, 200 Barclay Parade SW, Calgary, Alberta, Canada
Cost: Love Donation of $99
RSVP HERE: https://beyond-the-workshop.eventbrite.com/
Beyond the Workshop : Putting the "U" in Guru
Are you a "workshop junkie" closely monitoring the various marketing channels searching for your next "fix". Do you find yourself at the end of the retreat, dreading your return to the real world…dreading having to leave it all behind you? What if you did not have to?
Let Monique Darling and Reid Mihalko show you how to take the lessons, the growth the expansion Beyond The Workshop into your real world. Integrate the reason you go to workshops in the first place into your everyday life. Think of the delicious anticipation you feel before diving into a weeklong retreat… What if you could have that feeling of excitement and possibility every single morning?
This weekend is all about you learning to create your own perfect container so that you're not waiting for the next workshop, practicing the self-trust, confidence, and self-leadership needed to become your own perfect facilitator, and to internalize the skills needed to master this workshop called life.
Join Reid and Monique, as they teach you how to treat life as a live laboratory…no longer waiting for the perfect workshop to break you open–learn how to unlock your heart and free your body and mind while holding space for yourself.
This is the workshop to take if you're ready to redesign your life. To make your real world life, your lab.
We will give you a behind-the-scenes view of what goes into our classes so you can learn to design your life like a really good workshop.
Take tools out as homework to develop your own practice
**Learn the mindset shift to move from fearing the unknown into anticipating change**
Once you learn these skills, life stops happening to you and you start happening to life.
Learn how to use profound relationship skills to create a relationship to self that will unlock and clarify the answers you've been struggling to hear.
How amazing would it be to live life offering every "no" without apology and every "yes" without being ashamed? Learn that it really isn't about anyone else, it's about tuning in and taking care of you, and then you can relate with ease and joy with others, wherever they are at. AND most importantly the ability to integrate and use the wisdom, tools, and anchor points from any workshop or experience, is how you truly live your life as the grandest adventure/dream/workshop you could ever imagine.
Love Exchange for the weekend: https://beyond-the-workshop.eventbrite.com/
– Weekend Early Bird rate: $597(CA) – paid by November 14, 2016
– After November 14: $697(CA)
Or you can get a pass for all the fun events with Reid and Monique from Nov 29-Dec 4!
– Package Early Bird Rate: $669 (CA) – paid by November 14, 2016
– Package After November 14: $769 (CA)
This includes the weekend and these other 3 amazing events:
Tuesday Nov 29 (7-10pm): How to Connect to your Spirit guides – http://spirit-guides.eventbrite.com/
Wednesday Nov 30 (7-10pm): Rough Sex for Nice Folks – http://rough-sex-for-nice-folk.eventbrite.com/
Thursday Dec 1 (7-10pm): Pujafest & Sexual Energetics – http://pujafest-sexual-energetics.eventbrite.com/
INVITE YOUR FRIENDS TO THIS EVENT VIA FACEBOOK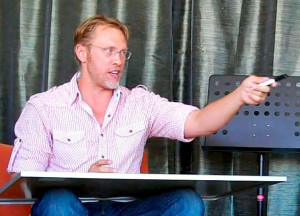 ABOUT REID: America's favorite sex geek, Reid Mihalko of ReidAboutSex.com and Relationship10x.com helps adults and college students create more self-esteem, self-confidence and greater health in their relationships and sex lives using an inspiring mixture of humor, keen insight, and comprehensive sexual health information.
Reid frequently speaks at colleges and universities on sexual assault prevention and healthy relationship skills, and regularly appears in the media sharing his views on consent, dating, and shame-free sexuality.
Reid's workshops and college lectures have been attended by close to 50,000 men and women. He has appeared in media such as Oprah's Our America With Lisa Ling on OWN, the Emmy award-winning talk show Montel, Dr. Phil's The Doctors on CBS, Bravo's Miss Advised, Fox News, in Newsweek, Seventeen, GQ, The Washington Post, and in thirteen countries and at least seven languages.
Reid is also founder of Sex Geek Summer Camp and Sex Geek School for Gifted Sex Geeks which help sex educators learn valuable business skills that allow them to reach more people, transform move lives, and make a better living as sexperts. Follow Reid on Twitter and Facebook and YouTube.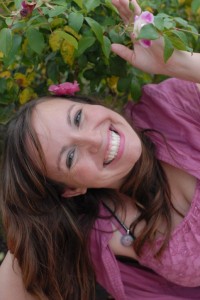 ABOUT MONIQUE: Monique Darling, Author of 'Beyond Cuddle Party' and workshop facilitator extraordinaire has led over 800 workshops in the past 5 years. She is the founder of Juicy Enlightenment an organization dedicated to empowering people who are questioning the assumptions of how their life should be and to offering tools for self expression that create trust, inner knowing and wisdom to enjoy the life they have. Monique has been featured on TLC and The Dr's as well as various radio shows, podcasts and magazines across the USA. She specializes in helping others reclaim their power and natural sensuality by transmuting fear and repression into courage, self-love and freedom. Her primary purpose is helping folks bring out their vulnerability, energetic embodiment and fearless relating.She guides from a place of understanding and her natural exuberance is infectious! She is available for private sessions, experiential workshops and Cuddle Parties. Learn more about Monique by going to juicyenlightenment.com or track her whereabouts at whereintheworldismoniquedarling.com