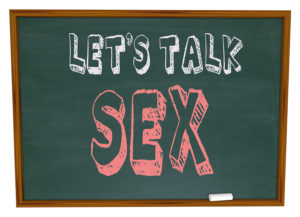 Reid is Broadcasting From Alberta, Canada! | Facebook Walk With Reid
Reid: Hello sex geeks! It's Reid Mihalko from https://reidaboutsex.com/ and I am broadcasting to you from snowy Alberta, Canada. I'm in Edmonton, I'm waiting for my ride to come pick me up. I'm lecturing tonight at MacEwan University and I'm giving my non-conservative sex talk and they should be showing up any minute but I've realized if I don't do this now, I might not be able to broadcast later because I…. oh! There they are.
Basically, I just realized because my phone is going to like just cost me forever much if I do a live broadcast from here on my data. Lucas, do you want to come and say hi to my Facebook group?
Lucas: Sure. Why not?
Reid: Okay. So I just….I do Facebook lives every day and then I realized that I…. if I don't do it now, it's going to cost me like a gazillion dollars.
Lucas: Oh, we can hook you up to our wireless up university.
Reid: Well…..maybe after this Facebook live with me but do you want to….if you don't mind I will introduce you but congratulations. MacEwan University is having their first Pride Week.
Lucas: Yes, we are.
Reid: Yay!
Lucas: It's exciting. It's fantastic. Sabritas are closing and we're super excited to have them.
Reid: I'm ending and hopefully I don't ruin it.
Lucas: No, it can't.
Reid: What….. you just want to tell them a little bit about your you know the residents and stuff or just like….like what do you want them to know the Facebook world?
Lucas: You know what, the Facebook world from MacEwan you know what we're overshadowed by our other university here in the city but do you want McEwan's a great place? The residents is a great experience you know what I recommend everyone regardless of where you're going to university, go live in your residence for the first year at least. Give it a shot you can make some lifetime friends and you know what, you never know you might get meet great people like myself and Reid.
Reid: Awesome! Alright. So we're going to get going 'coz we have to go do work. Thank you for letting me surprise you on our
Lucas: Excellent!
Reid: Facebook live.
Lucas: Yeah, no absolutely.
Reid: I'll read your comments later and I'll tell you how the talk goes later tonight. Bye everyone. Mwah!