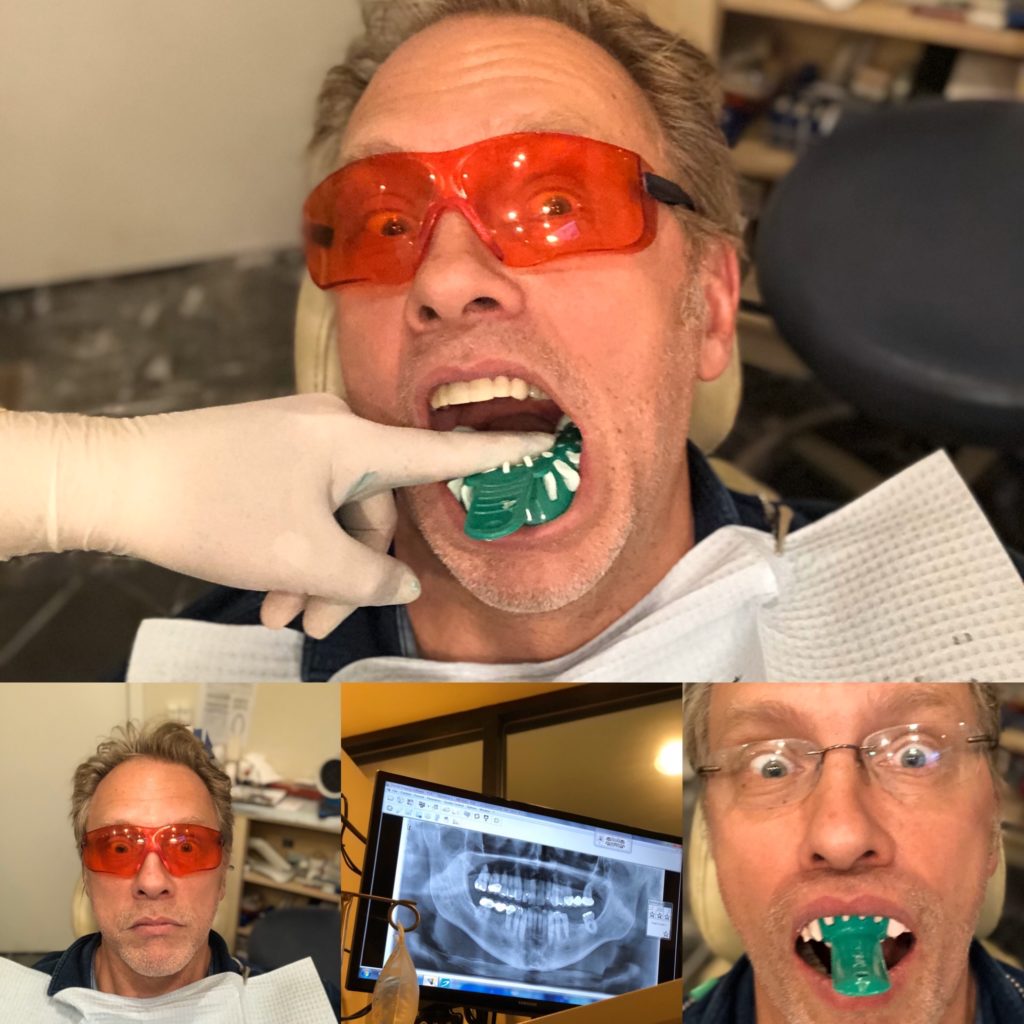 Reid Goes To The Dentist…
MY BACKSTORY IN TWO ACTS
I have a lot of shame around getting dental work done. I was the kid who ALWAYS had several cavities EVERY teeth-cleaning visit no matter how much I brushed.
Luckily, I have AMAZING friends who encourage and support me walking through such shame. They give me great recommendations, and lots of love and patience while I get my shit together and activate my #adulting superpowers.
If you have shame around your teeth and put off dental stuff, I see you. I see you. I'm cheering you on. And you're worthy of love no matter how long it's been since your last visit.
If you're one of my special peeps who've supported me through my dental shame: THANK YOU. This smile and this post (that will hopefully help others as you helped me) is for you. 😃💕💕💕
MY RECOMMENDATIONS
(Plus some additional backstory)
I've been to two dentists in Mexico. One in Merida, a city in the Yucatan, back in 2012. In 2019, I visited the other, which is in Tijuana, Mexico, 90'ish minutes from San Diego airport.
ACT ONE… In 2012, I made three trips down to Merida, two with my partner Allison who needed work, and the 3rd trip with a friend who was in desperate need of a root canal. BTW, I needed several teeth pulled, a veneer fixed, and 3 bridges installed. The entire cost of all three trips + all of our dental work was cheaper than it would have cost me to just get my dental work done in the United States (your mileage may vary, FYI!).
Each trip to Merida, we stayed at the home of my friends who lived 10-minutes from that dentist, which certainly helped defray costs. On my 3rd trip, the final crown I was having installed wasn't made correctly, so they put a temporary bridge in place and I promised to come back soon for the "redo" of the permanent crown.
On a side note: Allison and I also visited Tulum with our hosts on one of our trips, which was amazing. I highly recommend seeing Tulum!
ACT TWO… In 2019, within weeks of each other, I had another friend I respect highly rave about the Tijuana dentist he was using, and that temporary bridge from 2012?… Well, it finally came loose and fell out! I guess a temporary bridge lasting 7 years is pretty awesome; however, it had finally met its death!
I took the great reviews about the Tijuana dentist + my bridge falling out as signs from the universe that it was time to start planning on going back to the dentist.
Sadly, my friend who used to live in Merida had moved back to the U.S. But now I had this 2nd recommendation of that great Tijuana dentist. With two dentists in two very different locations in Mexico, it made sense to do some research and run the numbers…
I found the courage to go to my United States dentist first and had them make a list of all the procedures I would need and what those would cost me. This would help me describe to the dentists in Merida and Tijuana what dental work I was going to need (remember, it had been 7 years since I was last to the dentist. Yikes!). It would also help me compare costs and figure out my budget, plus how many trips & how much time I'd need to schedule to get everything done.
I emailed both dentists separately. We each had a few emails back and forth about possible dates, dental costs, travel details, how payments would go, etc.
Both dentists offices were awesome, very professional, and not felt pressured or salesy at all.
Because of my dental needs, this was going to have to be a two-visit undertaking. I needed a bridge, a few cavities filled, and to have my front upper teeth veneers replaced. The bridge and veneers would have to be molded (visit 1), then made (10-15'ish days turnaround), then put in place (visit 2). 
I price compared between Merida and Tijuana for the following:
Price of dental services
Plane tickets prices
Lodging costs
Time away from home
Time away from teaching
Availability for the dentists
Which dates worked best for me
In the end, it just made more sense financially for me to go to Tijuana:
Flying back and forth from Portland to San Diego for two visits was cheaper than flying back and forth twice to Merida. (Plus, the Tijuana dentist had a free shuttle/car service that would pick me up at the SAN airport and take me directly to the dentists office and back.)
Staying with friends in San Diego rather than having to stay in a hotel or AirBnB (which I'd definitely need to do in Merida) was cheaper.
Flying back and forth to Portland meant I could be home more (If I flew down to Merida once, stayed in Merida for 10 days while the crown/veneers were made, and flew back… That might be cost effective but it would mean lost time at home + lost time teaching workshops).
On my 2nd trip to San Diego, I was able to schedule teaching workshops in town before I went to Tijuana for my 2nd visit, which helped bring in revenue. 
Please run your own numbers for which city works best for you. It took me several passes with a calculator and weighing my options to realize that Tijuana (even though the dental work rates were higher than Merida) was actually going to cost me less money overall when I factored in staying with friends, the free shuttle, added time for me back at home, plus getting to bring in revenue teaching workshops while in Sand Diego.
I have found both dentist clinics to be amazing; I received excellent dental work and saved money. I am not affiliated with these dentists/companies. And I also recommend you do your own additional research.
My hope is that this post supports and empowers you to have breakthroughs and take care of your face. 🙂
Please feel free to reach out to me and share how it goes for you! I am rooting for you!!! (See what I did there? 🦷)
TIJUANA DENTIST
American BioDental – AmericanBioDental.com
In the GRAND HOTEL Twin Towers
4558 Agua Caliente Blvd., Suite CC 1B, Tijuana-Mexico.
Call 1(877) 207-08-24 or 1(619) 365-9003
PLUSES:
Free shuttle from SAN International airport to American BioDental and back (Please tip your driver! Jesus was awesome!)
They accept major credit cards (rack up those award points!)
Great customer service
Great staff IMHO
They had no problem emailing me or speaking over the phone about the costs for the dental work I needed
They offer other holistic services you may wish to consider while you're there – I got the intravenous Vitamin C drip while I was having my teeth worked on
They installed temporary veneers on the 1st visit, which I wasn't expecting, so I didn't have fucked-up teeth while I waited for the crowns and veneers to be made
They are in the lobby of a large 5-star hotel and get a discounted hotel rate if you need to stay overnight
MINUSES:
Costs more than the dentist in Merida, but still cheaper than my American dentist
Feels more like a big clinic than a small-town family dentist
You will need a valid passport and go through customs to visit them
MERIDA DENTIST
Dr Javier has three dental clinics. I've only ever been to his Merida clinic (because I had friends living close to Merida whom I crashed with at their house). Double-check to make sure that visiting one of the other clinics wouldn't be a better travel choice for you.
Also, if you do go to Merida and depending on your dental work needs, consider making a vacation of it and visiting Tulum. It's truly gorgeous, can be done on a budget, and might be the most restorative way for you to spend your days in-between visits if you have to wait 10 days for your bridges to be crafted.
Please let Dr Javier know that Reid Mihalko sends his regards!
Website: http://dentistayucatan.com/
PLUSES:
More affordable prices than Tijuana
They accept major credit cards (rack up those awards points!)
Awesome Staff IMHO
Great customer service on-site
Dr Javier rocks!
Feels more like a small-town family dentist than a big company
They had no problem emailing me or speaking over the phone about the costs for the dental work I needed
Amazing sightseeing–Merida is in the Yucatan, which means you're only a few hours away from ancient Mayan ruins and temples, swimming in cenotes, and the coast of Tulum's resorts and beaches!
MINUSES:
Might take a day or two to hear back via email from Dr Javier
Merida isn't as easy an airport to fly in and out of as San Diego
You will probably end up NOT within immediate walking distance of the clinic, so you'll need to figure out getting to and from the clinic depending on where you chose to stay
You will need a valid passport and go through customs to visit them
If you do end up looking to visit Merida, here's the travel info my friends gave me… Maybe it will help you!
Airport info: Airport code is MID for Merida Yucatan Mexico
Continental/United Airlines (but you can look at others) flies in and out of Houston TX (IAH) to MID. They usually offer only one flight going to MID, which is an evening flight, meaning you will have to arrive in Merida the night before your dentist visit (No flying in that morning, getting dental work done, and flying out that evening as you may be able to do if you visit Tijuana).
Volaris Airlines may have good flight prices and flight choices. Check them out, too.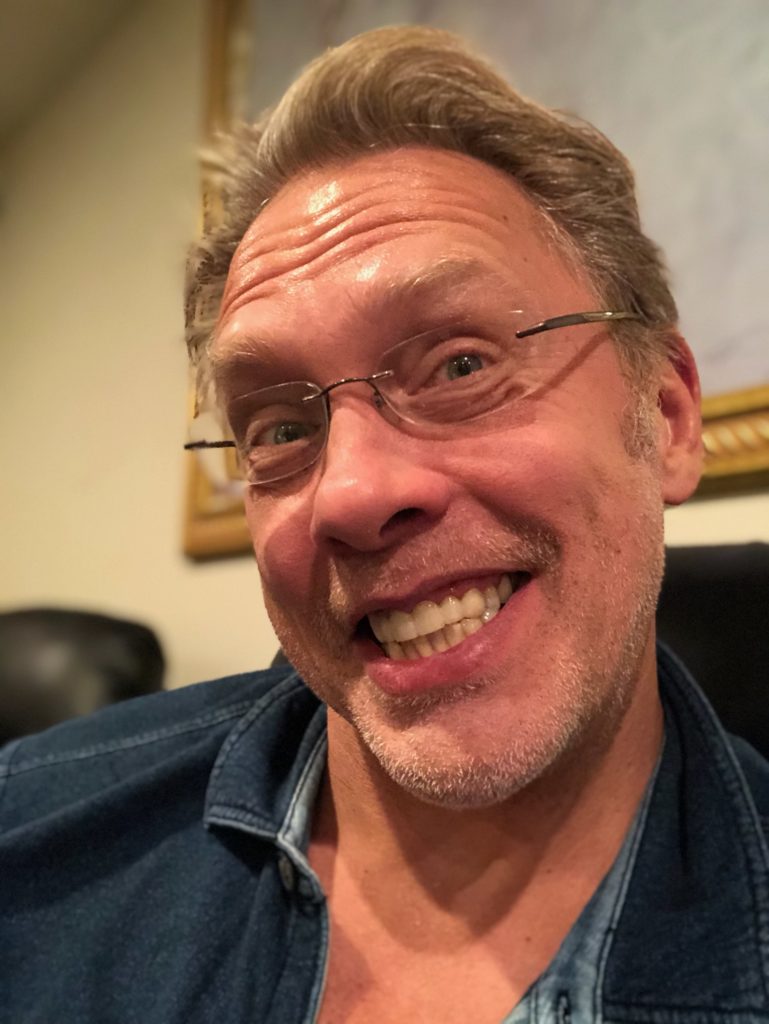 Hotel Info: Merida has plenty of hotel choices. Maybe AirBnB is an option as well. There is an inexpensive hotel right next door to the dentists' office, but I don't have that info since I stayed with friends. Ask Dr Javier and he'll let you know.
I hope this info makes your life easier. Good luck!
Big hugs and bigger smiles,
REiD