Finally! THIS is what you wish they'd taught you in Sex Ed…
Mindshare LA & Reid Mihalko are Proud to Present:
I'll Have What She's Having: Orgasms Made Easier!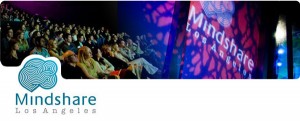 Do orgasms mystify you? Elude you? Challenge you? Intimidate you?
Do you or your lovers get caught in the "Must-Orgasm Trap" and can't seem to "get there?"
Do you feel abnormal or broken when it comes to the "Big-O?" Or, maybe, you don't know how to feel?
Maybe you're lucky when it comes to orgasm (yours or another's), but you'd like to take your understanding to a black belt level or want to see if you can improve 'em?
And maybe, juuuuust maybe… You've got a friend who desperately need to take this class…
While everyone from Dr. Oz to Carrie Bradshaw talks about it, not everyone is mapping it out step-by-step, breaking it down, and giving you pragmatic tools, tips and tricks to explore, understand and become proficient in the art of the climax… Join professional sex geek Reid Mihalko of ReidAboutSex.com as he reveals all that he knows about orgasms –male and female! 
La petite mort, the Big-O, Climax, Coming, the Genital Sneeze…
Call it what you will, but most of us would benefit from
more sexual self-confidence when it comes to cumming!
In this humorous, frank and informative, 3-hour workshop intensive you will learn:
The basic anatomy of arousal for both men and women, how orgasm "works," and how to increase your odds of achieving it
Easy-to-implement ways to apply the knowledge above to actual lovemaking situations
Common mistakes we make in bed with a partner (and when flying solo) that keep us from experiencing greater pleasure…
Simple communication skills you can use to improve your partner's bedroom techniques without embarrassing them…
A few of Reid's "black belt" sex tips and tricks for oral sex, hand-sex, and boinking!
Ways to take sex and lovemaking "beyond orgasm" so you don't get stuck in the "Must-Orgasm Trap"…
And, if time allows, a live demonstration of an Energetic Orgasm… Yep! Climax with your clothes on!
Date: Monday, Feb 20th
Time: (Please arrive on time) 7pm – 10pm
Where: Project Butterfly loft, another hidden gem in Downtown LA
821 Traction Ave, #108, Los Angeles, CA 90013
Tickets : http://mindfocus.eventbrite.com/
NOTE: Make sure to bring a pillow / cushion / blanket to sit on and a notebook!

EARLY BIRD SPECIAL: Buy Tickets Before Feb 13th for $25 – a perfect Valentine's gift for yourself or a partner! After Feb 13th tickets will be $30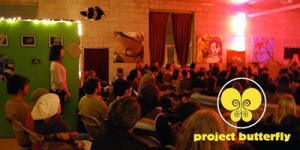 Curious about booking Reid for a private class? Go HERE!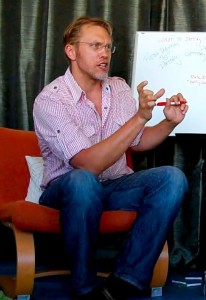 ABOUT REID: Reid Mihalko of ReidAboutSex.com helps adults create more self-esteem, self-confidence and greater health in their relationships and sex lives, no matter what their self-expression of those happen to be.
From his rated-PG/PG-13 workshops (Cuddle Party, Speed-Flirting) to the rated-R (Iron Slut Sex Educator Showdown) to his explicit, NC-17 rated, Show-N-Tell sex education workshops (where audiences get to watch, take notes, and ask questions), Reid's workshops have been attended by close to 30,000 individuals from myriad walks of life, orientations, relationship styles, countries and religions. Known for his charisma, wit and emphasis on integrity, Reid travels the country teaching, coaching, consulting and collaborating on fulfilling his mission: Create more self-esteem, self-confidence and health for adults in and out of the bedroom.
Reid has been a featured speaker at dozens of conferences on relationships and sexuality and is a sought-after presenter and teacher at colleges and sex positive stores across the country.
Reid has been a writer and producer on a number of films and television projects about sex and relationships, and appears regularly in the media. He has also appeared on the Emmy award-winning talk show Montel, Fox News, VH1's Scott Baio is 45 and Single, Showtime's Penn & Teller's Bulls**t!, Canada's The Sex Files and SexTV, and the short-lived Life & Style, on NPR, Sirius' Maxim Radio and Cosmo Radio, and in Marie Claire, GQ, Details, People, Newsweek and The National Enquirer, as well as media across the globe in thirteen countries and at least seven languages.
Follow Reid twittering as @ReidAboutSex.