Tied Up Events Proudly Presents for this October's Chat Lounge…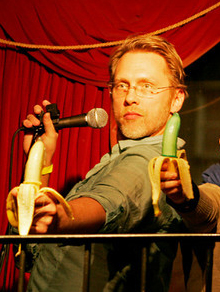 Sex and relationship expert, Reid Mihalko!
October's topic for discussion…
Date Your Species: What's Wrong with Today's
Relationships and How You Can Evolve!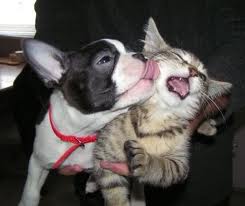 Dating, marriage and the reasons we stay in relationships have changed a lot since the days of our great grandparents, and sex and relationship expert Reid Mihalko of ReidAboutSex.com thinks he knows what culture needs to be telling us to make the current dating and mating scene less screwed-up.
Join us for this humorous, frank and informative talk where Reid boils down more than 150,000 conversations he's had about sex and relationships to his best thinking and advice on making sex, dating, relationships and mating work!
When: October 20th, 7:30-10PM
Where: Happy Ending Lounge, 302 Broome Street, New York, NY
Cost: FREE event, open to all adults 21 and over.
WHAT IS CHAT LOUNGE? Taking the conversation out of the chat room, The Chat Lounge, focuses on bringing people face to smiling face, to meet, sip scrumptious cocktails and munch on salty and sweet snacks, while we talk about current issues in sexuality and the impact they have on our lives.
Meeting the 3rd Thursday of every month at Happy Ending, 302 Broome Street, from 7:30 — 10:00, The Chat Lounge will feature a different speaker to guide discussions covering body image, gender, pornography, identity, orientation, love and relationships, the science of sex and much more.
The Chat Lounge is a free event, open to all adults 21 and over.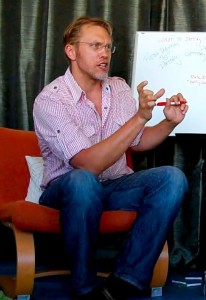 ABOUT REID MIHALKO: Reid Mihalko of ReidAboutSex.com helps adults create more self-esteem, self-confidence and greater health in their relationships and sex lives, no matter what their self-expression of those happen to be.
From his rated-PG/PG-13 workshops (Cuddle Party, Speed-Flirting) to the rated-R (Iron Slut Sex Educator Showdown) to his explicit, NC-17 rated, Show-N-Tell sex education workshops (where audiences get to watch, take notes, and ask questions), Reid's workshops have been attended by close to 30,000 individuals from myriad walks of life, orientations, relationship styles, countries and religions. Known for his charisma, wit and emphasis on integrity, Reid travels the country teaching, coaching, consulting and collaborating on fulfilling his mission: Create more self-esteem, self-confidence and health for adults in and out of the bedroom.
Reid has been a featured speaker at dozens of conferences on relationships and sexuality and is a sought-after presenter and teacher at colleges and sex positive stores across the country.
Reid has been a writer and producer on a number of films and television projects about sex and relationships, and appears regularly in the media. He has also appeared on the Emmy award-winning talk show Montel, Fox News, VH1's Scott Baio is 45 and Single, Showtime's Penn & Teller's Bulls**t!, Canada's The Sex Files and SexTV, and the short-lived Life & Style, on NPR, Sirius' Maxim Radio and Cosmo Radio, and in Marie Claire, GQ, Details, People, Newsweek and The National Enquirer, as well as media across the globe in thirteen countries and at least seven languages.
Follow Reid twittering as @ReidAboutSex.