Reid Shows You How To Take Your Casual Sex Seriously And Keep It Drama-Free
In the world of online dating and hook-up apps, and a dizzying array of relationship choices, now more than ever, folks are exploring dating, mating and relating at break-neck speeds. And one of the most common pitfalls is that folks take their casual sex too casually.
Join "America's favorite sex geek," sex and relationship educator Reid Mihalko of ReidAboutSex.com for a humorous and informative workshop on the ins and outs of online dating, and everything from long term relationships to mindful hooking-up.
In this 2-hour workshop filled with interactive exercises and Q&A, you will learn:
The 7 most common mistakes people of all genders make when it comes to "casual" sex
How to "Date Your Species" and why it's a game changer…
3 things you can do to make your online dating more fruitful
Why having a safer sex conversation can save you from sleeping with the "wrong person" and save you a ton of grief…
How the "time proven" dating advice is setting you up for failure in life and love…
Ways to make the sex and intimacy you have more mindful and rewarding…
This workshop is open to all genders, sexual orientations, relationship statuses, and levels of experience.
DATE: Monday, July 17, 2017
TIME: 7:30PM-9:30PM
LOCATION: East Bay Community Space, 507 55th St, Oakland, CA 94609
EVENT & TICKET INFO: HERE!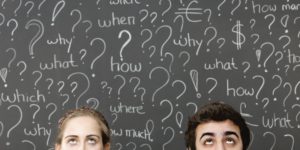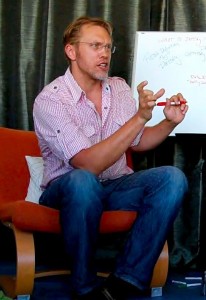 ABOUT REID: America's favorite sex geek, Reid Mihalko of ReidAboutSex.com and Relationship10x.com helps adults and college students create more self-esteem, self-confidence and greater health in their relationships and sex lives using an inspiring mixture of humor, keen insight, and comprehensive sexual health information.
Reid frequently speaks at colleges and universities on sexual assault prevention and healthy relationship skills, and regularly appears in the media sharing his views on consent, dating, and shame-free sexuality.
Reid's workshops and college lectures have been attended by close to 50,000 men and women. He has appeared in media such as Oprah's Our America With Lisa Ling on OWN, the Emmy award-winning talk show Montel, Dr. Phil's The Doctors on CBS, Bravo's Miss Advised, Fox News, in Newsweek, Seventeen, GQ, The Washington Post, and in thirteen countries and at least seven languages.
Reid is also founder of Sex Geek Summer Camp and Sex Geek School for Gifted Sex Geeks which help sex educators learn valuable business skills that allow them to reach more people, transform move lives, and make a better living as sexperts.
Follow Reid on Twitter and Facebook and YouTube.