Sexspress Yourself! 10 Experts. 4 Days of Recordings. 1 Juicy YOU!
I'm super excited to have been invited to be a presenter at this year's Sensually Empowered Woman — Summer Sizzle Interview Series which was a blast! And now you can download recordings of the entire telesummit and listen to it at your leisure!
Join yours truly, Dr. Sara Gottfried, Ali Binazir, Bonnie Gayle, Laura Campbell, Amy Jo Goddard, Marni Battista, Jayme Waxman, Barbara Carrellas and Deborah Kagan for some amazing conversations on relationships, sex, dating, self-confidence, and what it takes to be a vibrant, healthy, Sensually Empowered Woman!
Listen in to all the educators to find that bit of advice, that tip or trick, or perspective that'll unlock your sensuality NOW! Join us! And tell your friends, too, 'cause they might need a little more sizzle in their saunter!
If you've been feeling:
Misunderstood by either gender…
Worried that spirituality and sexy relationships don't mix…
Confused by dating, mating, and relating!
Uncomfortable in your skin or like you've just plain 'ol lost your mojo..
We're here to tell you that you are not alone, that you're not broken, and that, in fact, you're not doomed forever! Join us and listed to the recordings from four days of powerful calls where we shared our best solutions, tools, and tips to transform your life!
Recorded: June 4 – 7, 2012
Cost: $147 to get all the recordings, or $347 for all the recordings + six month membership
in Deborah Kagan's Mojo Mondays
Check it all out HERE!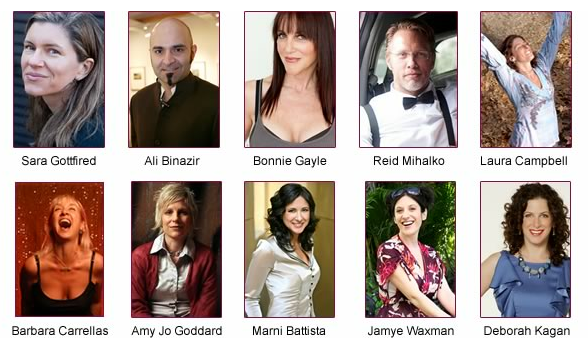 REID'S INTERVIEW TOPIC: Dating Your Species, Understanding Men,
and What Everyone's Doing Wrong In Relationships (And in the Bed Room!)
Celebrate the radiant brilliance you embody, learn how to confidently connect with the people you're attracted to, get crystal clear about what turns you on and how to effectively communicate to your partner and let yourself out of the "safety box!"
Download all the calls NOW!