The Ins and Outs of Hand Sex (workshop)


An Entertaining and Revealing Night of Sex Education with Amy Jo Goddard and Reid Mihalko

DATE: Friday, Oct 16th
TIME: 7-9:30pm EST
LOCATION: Sexy Spirits, 301 West 55 Street, #4 NYC
Do you wish you had more tricks and know-how when it comes to using your hands on your lovers? Feel confident when it comes to your usual "hand-jive" routine but want to add a few new surprises in your bag of tricks? Perhaps you get good grades from your sex partners when it comes to love making but their genitalia and erogenous zones still mystify you?
In today's "Insert Tab A into Slot B"-centric culture, Hand Sex is one of the most overlooked and untapped sources of pleasure. And unlike your standard "go-to" sex equipment, God gave most of us two hands with five digits each, which, when you do the math, equals way more than just doubling your pleasure!
Join world renowned sex and relationship educator Reid Mihalko and author of Lesbian Sex Secrets for Men, Amy Jo Goddard, for an entertaining, low pressure and informative workshop on how to make love to men and women using your hands.
In this 2.5-hour workshop, complete with live demonstrations where all you have to do is watch and ask questions, Reid and Amy Jo will cover:
– How you can transform your hands into one of your best sexual assets!
– Ways to utilize the millions of nerves in your fingers to "listen" to and track your partner's sexual response so you can access better information and make him or her squeal
– Several of Amy Jo's "best practices" for accessing and stimulating a woman's erogenous zones
– Reid's best kept secret of Hand Sex: how to use pressure and your own body weight to drive your partner crazy!
– How to take the sexual equipment you were born with (and are probably most familiar with) and map out what you already know onto someone else's plumbing so you don't have to think!
– G-Spot, P-Spot, the Reach Around and the Finger Bang made easy!
– Safer Sex hand hygiene so you can go mano y mano with confidence…
– Ways to use verbal communication during love-making so that your partners can better relax and leave their pleasure, literally, "in your hands"
You don't have to go to medical school to have the hands of a surgeon and you don't have to be born a lesbian to know how to use your hands!
Whether you are a man or a woman, and no matter what your age, gender or sexual preference, masterfully making love to another with your hands can be a huge turn-on and self-esteem boost. Not to mention that Hand Sex is one of the best fall-back plans (or savvy, lead-with tactics) to have at the ready when the rest of you is worn out or incapacitated, or you're just looking to roll up your sleeves and spice things up!
Let your fingers learn how to do the walking and join Reid and Amy Jo for this Rated NC-17 workshop for adults.
Note: This workshop contains explicit and often humorous sex education (Seriously, adult language and sexual demonstrations will be included. We promise!).
DATE: Friday, Oct 16th
TIME: 7-9:30pm EST
LOCATION: Sexy Spirits, 301 West 55 Street, #4 NYC
COST:
$30 per person
$25 student discount, and $25 each for couples
$20 per person for groups of three or more!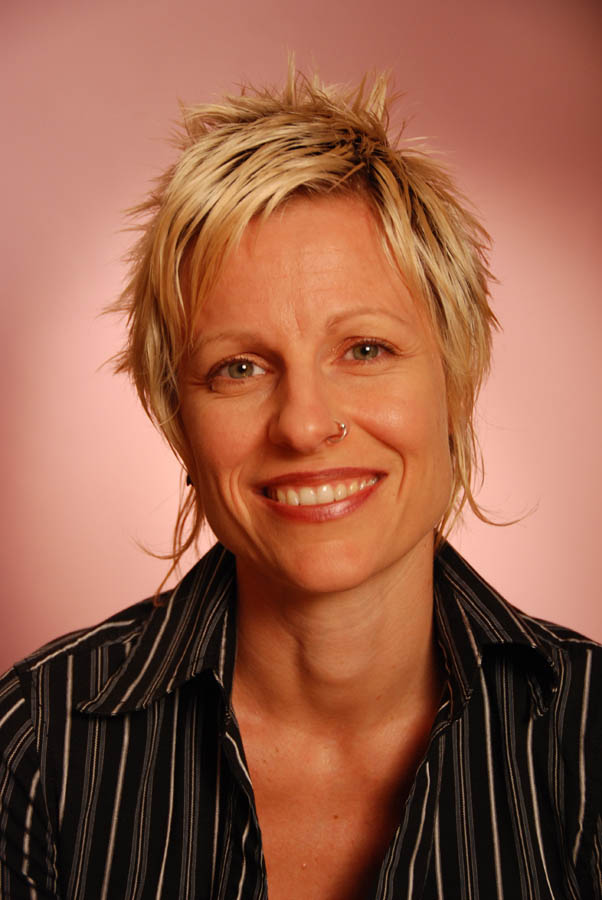 ABOUT AMY JO: Amy Jo Goddard is a sexuality educator & trainer, writer, performing artist and activist. She travels to colleges, universities, communities and conferences teaching workshops and speaking about sexuality and maintains a private sex coaching practice. She is co-author of Lesbian Sex Secrets for Men and is a contributing author of All About Sex: A Family Resource Guide on Sex and Sexuality. Her article about queer performance artists and activism was published in 2007 in the Social Justice Journal and she has been published in numerous other publications including LOFT and Bust Magazine. Amy Jo was host of CherryBomb.com's web stream program "Fresh Advice," developing, researching, writing and performing over 60 episodes on women's sexuality.
A professional trainer of sexuality professionals, medical students, college students and youth for fifteen years, she has taught courses relating to sexuality at the City University of New York and the University of California at Santa Barbara. Amy Jo has taught breast and pelvic exams to medical/nursing students for 8 years and she is director/producer of the forthcoming documentary, At Your Cervix, a film that depicts this unusual work.
She is launching an intensive 6-month sexuality empowerment apprenticeship for women in New York City.
Amy Jo can be found on the internet at: amyjogoddard.com and atyourcervixmovie.com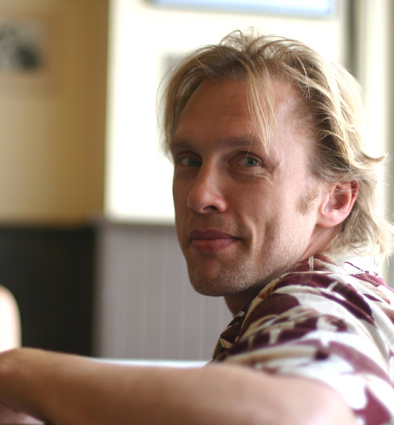 ABOUT REID: Reid Mihalko helps people create more self-esteem and greater health in their relationship and sex lives, no matter what their self-expression of those happen to be or where their interests lie.
Reid has worked with thousands of individuals from myriad walks of life, orientations, relationship styles, countries and religions. Known for his charisma, wit and emphasis on integrity, Reid travels the country teaching, coaching, consulting and collaborating. He has been a writer and producer on a number of film and television projects about sex and relationships, and appears regularly in the media.
Reid has been a featured speaker at dozens of conferences on relationships and sexuality. He has also appeared on the Emmy award-winning talk show Montel, Fox News, VH1's Scott Baio is 45 and Single, Showtime's Penn & Teller's Bulls**t!, Canada's The Sex Files and SexTV, and the short-lived Life & Style, on NPR, Sirius' Maxim Radio and Cosmo Radio, and in Marie Claire, GQ, People, Newsweek and The National Enquirer, as well as media across the globe in thirteen countries and at least seven languages.