Giving Thanks for Savvy Sex Education!
Happy Turkey Day, everyone!
The holidaze are officially upon us! And while I'm surrounded by family members that drive me bonkers at times (yes, even I, the relationship black belt, am not emotionally impervious when it comes to family! LOL), I am reminded as I write this, and oh so greateful, for all the support I've gotten this year from YOU!
It's been a busy, busy month and while I gear up for Black Friday and the holiday specials (see below) I'll be offering on my products thru the holidays, I'm gonna keep this month's newsletter short and sweet so you can get back to your friends and family – may they not drive you too crazy!
🙂
Much peace and nourishment to you and yours.
Gobble, gobble!!!
Holiday Savings on Savvy Sex Ed…
Receive 25%-off everything of mine that I've got for sale on my site, with the exception of coaching, when you use the coupon code BLACKFRIDAY at checkout!
Naughty, nice… Doesn't matter! Use the code. Save BIG.
Think you missed a teleclass? Couldn't find that eCourse you remember me promoting? Do a search on my site for "products" and that should give you a list of everything.
Tell your friends, too, especially if their relationships need saving!
These savings are good till Dec 25th… Ho! Ho! Ho!
Coming Up In January…
I'm busily plotting and calendaring 2011 as we speak! And while there's lots I can't "officially" reveal yet (Hint: massive college tour with several of America's top sex educators…), here's what I can say:
For those of you fellow Sex Educators and Workshop Leaders who might be in the San Francisco/East Bay area in early 2011… I'd add Jan 13-16th to your "Save the Date" lists. Just sayin.'
For those of you who're dying to attend one of my workshops, please let me know where in the country you are just in case I can steer the college tour in your direction to speak at a local, non-University venue. You never know, right? Just send me an email with where you're at to Reid@ReidAboutSex.com – type it as you would a regular email (so the Spam-Bots can read and copy it here, fyi).
And, for those of you who loooooove conferences filled with smart, sexy people, or just in case you're wondering how best to get your sex geek on this coming April, I'd consider checking out D.C.'s Momentum Conference. Why? Well, for one reason, it's where I'll be! I'm extremely honored to be appearing along side many of my sex ed heroes on Momentum's Making Waves In Sexuality keynote panel… Carol Queen, Jenny Block and Ducky DooLittle sitting next to me! Moderated by the amazing Tristan Taormino… How the heck did I get on this invite list!?!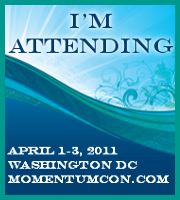 As I said, we're keeping it short and sweet this month so you can recover from all the food and family! With no further adieu…
This Month in Pictures…
October and November were nearly 8-weeks on the road as I jumped from LA to Seattle to Portland to Oakland to LA to Oakland and finally to Santa Cruz where I finished up my workshop teaching for 2010.
I'm taking December off, so I can get some sleep and count my Frequent Flier Miles!
To view more pictures of what I've been up to, consider checking out my Sex Education Photo Album on Facebook!