The press release is out! It's official! Party on, Reid!
LOS ANGELES, Calif.–Papaya Toys U.S. has announced that the company will cosponsor, together with sex and relationship expert Reid Mihalko, the "O" Awards after-party on July 8 at the upcoming AVN Novelty Expo.
The AVN Novelty Expo will take place July 7-9 in Pasadena, Calif. The premier business-to-business event in its field, ANE brings together qualified buyers and the world's most innovative manufacturers of pleasure-enhancing products.
Recognizing the need to bridge the gap between those who design, create and sell products and those who review and recommend them, AVN has expanded attendee invitations to include the most influential sex-positive educators, reviewers and bloggers around. (Click here for details.)
According to Pamela McKee (aka Papaya Pam), managing partner of Papaya Toys U.S., "It seems only logical that these groups of people are brought together in one forum to foster new and strengthen existing relationships. We can't think of a better way to celebrate this ground-breaking event and acknowledge the winners of the prestigious "O" Awards than with a tropical-themed Papaya party–and with Reid Mihalko on board, you never know what surprises will be in store!"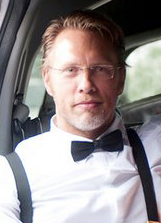 "The response has been phenomenal and serves to validate our idea that this is the next big trend in the pleasure products industry," added Chris Robbins (aka Papaya Chris), also a managing partner with Papaya Toys U.S. "If you're a manufacturer, distributor, retail buyer, educator, reviewer or blogger in the adult industry, this is the place to hang out and get to know one another on a more personal level."
Commenting on his participation, world-renowned sex and relationship expert Reid Mihalko said, "Getting accurate sexual health info and amazing adult novelties to mainstream America is a LOT of work! Those of us who've made it our mission to make the world a more sexy, pleasure-positive place deserve a chance to let our hair down and blow off some steam! That's why I'm so excited that Papaya Toys and I get to host ANE's premier networking and R&R opportunity this year. We've given it a playful tropical theme, too. Maybe, if I'm lucky, I'll get leid!"
The guest list touts such industry notables as Lou Paget, Jamye Waxman, Megan Andelloux, Dee Dennis (@debaucheddiva) and Brandon B., among others. Planned highlights of the event include tropical-themed drinks and food, door prizes, product giveaways, swag bags and discount certificates, among other surprises. Clothing is required, but coconut bras and grass skirts are optional. The Papaya after-party is free of charge and is open to all ANE registrants.
For additional details and information on sponsorship, contact Pamela McKee at pamela@papayatoys.com or (818) 268-2444.
Important Expo links and info to help…

AVN's ANE: July 7-9th – avnnoveltyexpo.com
Reid's Sex Geek Stampede to AVN's Novelty Expo: HERE.
Hotel info: HERE – Rates for the hotel show are $149
The 'O' Awards site: HERE.
Join the 'O' Awards' After-Party Facebook Invite HERE.