Buck Angel and Reid Mihalko and

YOU

!
If you'd like to meet one of America's cutting edge film makers, inspirational speakers, and sex positive activists, join The Intimacy Dojo for an intimate evening with the one and only Buck Angel at Dallas' Dish, Thursday, September 27th, for a night you won't soon forget!
If you're attending Beyond Vanilla to hear Buck's amazing keynote, beat everyone to the punch by attending an exclusive kick-off event MC'd by sex and relationship expert Reid Mihalko of ReidAboutSex.com! Help spread the word to herd even MORE people to Beyond Vanilla's weekend extravaganza!
Get Your Tickets Before Tbey Sell Out:
theintimacydojo-buck.eventbrite.com
Date: Thurs, Sept, 27th, 2010
Time: 6:30pm-10:30pn – Meet and Greet Q&A (6:30-8pm), VIP Dinner (8-10:30pm)
Where: Dish in Cedar Springs
4123 Cedar Springs Rd, Dallas, TX 75219
Menu for 3 Course, VIP Dinner: See below
Cost: $10, $15, $20 (for the Meet 'N Greet), and VIP $69 (includes dinner, 25-tickets only!)
I'm delighted that Beyond Vanilla is bringing Buck to Texas, and that The Intimacy Dojo has invited me to MC the kick-off event! So why not help me welcome Buck to Dallas in style, and help honor Buck's inspiring work helping people feel comfortable being themselves! And do it while YOU get exclusive, VIP time with the Man of the Hour.
Our night together begins with a meet and greet in an intimate setting at Dish in Cedar Springs. Please join us for an exclusive Q&A with Buck, and time to meet and mingle like-minded, amazing people before Beyond Vanilla's event starts Friday.
If you want to be even MORE special, and want more time with Buck, join us afterward for an exclusive, 25-people only, VIP dinner at the delightful and delicious Dish. Be part of 25 lucky guests who get more access an one-on-one time with Buck and the opportunity for a unique, group picture.
Special Appearances by sex and relationship expert Reid Mihalko and other amazing Sex Geeks. So come rub elbows with the best in sex-positivity that Dallas has to offer!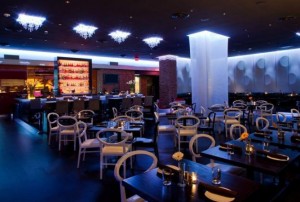 Details:
Meet and Greet:
When: (6:30-8pm, to include 30 minute Q&A)
Where: Starting on the Patio at Dish, with a cash bar.
Cost: $10 during promo offer, $15 presale, $20 at the door
What: Mix and Mingle and then listen-in while Reid Mihalko asks Buck some intimate questions. Then be a part of the Q&A!
Bonuses: Door prizes from some hot sponsers! Must be present to win!
Dinner:
When: 8:00pm $69 per person, purchase must be made before 9/24.
This is expected to sell out quickly.
Where: On the Upper Deck of the Dish.
Bonuses: Special Group Photo with Buck, plus
Door prizes from more hot sponsers! Must be present to win.
Dinner includes: 3 course meal from one of the premiere restaurants in Cedar Springs. This award winning restaurant will be providing three amazing options for dinner.
Starting with appetizers of:
"Family Style"
Simple Flat Breads and Lamb Lollipop Meatballs with
Smooth Almond Hummus
Second Course (choice of):
1) BBQ Short Ribs
Whipped Potatoes, Thin Onion Rings
2) Oven Roasted Alantic Salmon
Avocado-Crab Buerre Blnc, Fried Brussel Sprouts, Sweet Potato Puree
Mushroom Bolognese
3) House Made Pasta Rags, Sherried Garlic, Grana Padano
Finishing with:
Dessert Course
Chocolate Nutella Bar
Non-alcoholic drinks included. Cash bar.
Tickets are Transferable but not Refundable.
Register Now: 
theintimacydojo-buck.eventbrite.com
Proudly brought to you by The Intimacy Dojo!