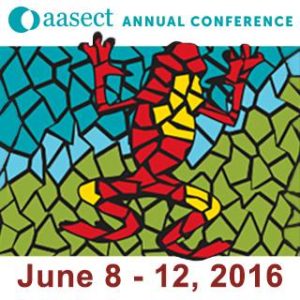 Join Reid at the 48th Annual AASECT Conference… IN PUERTO RICO! 
I'm excited and honored to be asked to give a talk about sexual assault prevention on college campuses at AASECT's 48th Annual Conference this year in beautiful Puerto Rico! Please join me for what is going to be some amazing brain-sex and sex geekery in paradise!
Dates: June 8th-12th, 2016
Location: The Condado Plaza Hilton, 999 Ashford Avenue, San Juan, 00907, Puerto Rico
Register: HERE!
Accomodations – Rooms Sell Out! Reservations for the Condado Plaza Hilton can be made online

From the AASECT's website:
The American Association of Sexuality Educators, Counselors and Therapists (AASECT) is holding its 48th Annual Conference June 8-12, 2016 at the Condado Plaza Hilton in Puerto Rico. The Annual Conference averages 500-600 conference attendees from around the world in disciplines such as sexuality education, counseling, therapy, social work, psychology, sociology, nursing, medicine and more. The latest clinical techniques, research applications, and educational approaches in the field of sexual science will be featured. We look forward to celebrating our 48th Annual Conference with you!
The conference theme is Putting the Pieces Together: Inclusivity in Practice. A mosaic is made of numerous pieces, each one unique, and equally important in the end result. In order to construct one, intricate and unique tiles are brought together to create an overall picture. If a single piece is unaccounted for, the mosaic is unfinished. The full beauty of a landscape cannot be actualized if any piece is lost, neglected, or destroyed.
A mosaic cannot come together without a solid foundation upon which to build. As a part of sexuality work, it is essential that we examine the foundations of our profession, our individual practices within the profession, and our individual selves. Despite social gains, the foundations of our field are continually threatened by systems of prejudice, including racism, classism, ableism, ageism, sexism, heterocentrism, genderism, and transphobia. These systems work against us as sexuality professionals, inhibit our students' and clients' success in creating their own sexuality mosaic; thus, resulting in an unfinished landscape.
As we gather together in San Juan, Puerto Rico in 2016, we will explore the various pieces in the landscape of human sexuality, with an eye towards expanding our understanding of the utmost importance and significance of practicing inclusivity and impact-awareness in the field of sexuality. Beyond naming a vision of inclusivity for our field, we will also focus on identifying and implementing steps toward forming this mosaic together.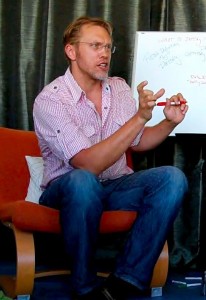 ABOUT REID: America's favorite sex geek, Reid Mihalko of ReidAboutSex.com and Relationship10x.com helps adults and college students create more self-esteem, self-confidence and greater health in their relationships and sex lives using an inspiring mixture of humor, keen insight, and comprehensive sexual health information.
Reid frequently speaks at colleges and universities on sexual assault prevention and healthy relationship skills, and regularly appears in the media sharing his views on consent, dating, and shame-free sexuality.
Reid's workshops and college lectures have been attended by close to 50,000 men and women. He has appeared in media such as Oprah's Our America With Lisa Ling on OWN, the Emmy award-winning talk show Montel, Dr. Phil's The Doctors on CBS, Bravo's Miss Advised, Fox News, in Newsweek, Seventeen, GQ, The Washington Post, and in thirteen countries and at least seven languages.
Reid is also founder of Sex Geek Summer Camp and Sex Geek School for Gifted Sex Geeks which help sex educators learn valuable business skills that allow them to reach more people, transform move lives, and make a better living as sexperts.
Follow Reid on Twitter and Facebook and YouTube.