90-Day "Get Shit Done" Implementation Boot(y) Camp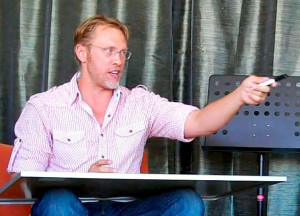 Are You Ready To Take Action?
Together, we can

solve the #1 challenge plaguing Sex Educators

who know what to do to make a living, but can't ever seem to get it done…
Actually getting things done is very different than just knowing what to do.
And knowing what to do (to make a living teaching sex education) takes time, time that so many sex educators don't have because we're too busy hustling to pay our bills.
It's a cycle that keeps so many of us broke, frustrated, and spiraling downward.
I had to learn the hard way that getting the right things done – quickly and in the right ways – and not having to do them alone (or do them over!) – is how businesses grow and lives get changed.
And it took me nearly 6 years to break the cycle. And, last year, I helped several sex educators break it in three months.
Want to know how we did it? And how you can as well?
Would you like to change your sex-positive business for the better in the next 90-days?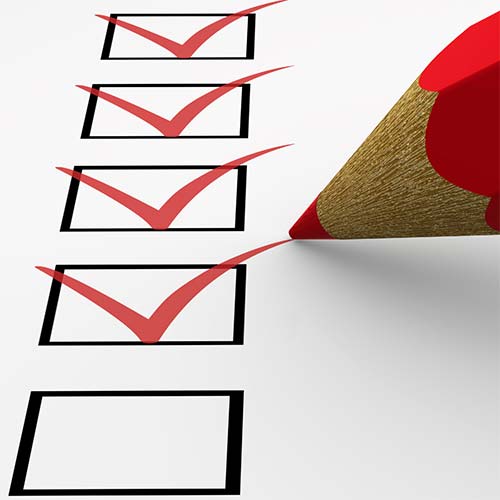 In the business of making a living as a sex educator, there is an essential "ToDo" list of tools, automated systems, and techniques that, when applied, set you up to make more money while also expanding your reach and reputation.
Are you tired of learning great new methods and having wonderful ideas… But never quite getting around to doing them?
Want to feel amazing about your business because you DID get those things done?
Imagine feeling the momentum of your business growing because you having that To-Do List of tasks actually checked off and automated…
Imagine how differently your friends and family will treat you, 90-days from now, when you're showing them how professional and how productive your business looks and feels…
And Would You Like To Do It
At

Your

Own

Pace

?
If you're ready to put the pen to the page, the stroke to the keyboard, the pedal to the metal, and the "transformation" in people's lives, join me in a 90-day Git-er-done, take it to the next level, check-things-off-your-list Implementation Boot Camp!
It's the ONLY virtual Business Implementation Course for Sex Educators that I know of.
This program was born out of the biggest roadblock Sex-Positive Entrepreneurs face: Getting their Business To-Do List (those essential systems, steps, and check-boxes that catapult how you get paid and further your career) implemented!
This road block plagues thousands of the sex educators in our industry. Maybe even you… But not anymore.
If you're like me, you've probably had a helluva time…
Finding the time to research what systems and tools you should be using…
Making sure they're the right tools (and you can afford them)…
And then, actually getting those tools and systems installed!
How about I shortcut your learning curve and leap-frog you forward several years (and save you several thousands of dollars) by just showing you which systems to use, and help you install them?
Would You Like To Have All Your Essential Business To-Do Check-Boxes and Tasks Done In 90-Days?
It's Easier Thank You Think…
And More FUN Thank You Think!
So fun and easy, in fact, that Implementation's first graduating class renamed the course the Implementation Boot(y) Class!
Here's my invitation:
Let me show you what the essential business systems and "To-Dos" are that have helped me make a living as a sex educator. (These are the same systems that dozens of other educators have already implemented from last year's Implementation program to great success.)
Let's get you and your peers on the phone with me at least once before the year's end and discuss how YOU can leverage these approaches to increase your reach, establish your professionalism, and rock your career!
Let me give you 90-days of virtual hand-holding and support so we can walk through each task, step-by-step, click-by-click, in ways so simple that you can do everything at home and

at your own pace

… (You can take longer than 90-days if you want, but you shouldn't have to. Yep. It's that simple.)
Let's take all the guess work out of which systems and technology you should be using… (I'm recommending the most useful, elegant, AND economical solutions for you!)
Let me inspire and motivate you to actually do the program by cheering you on from our own private Facebook Implementation Support Group. This way, you can Show-n-Tell me your progress, and I can help you tweak and optimize your triumphs while we applaud your accomplishments! No Shaming you to get you motivated when we can inspire you instead!
Let's fill that Facebook Group with a community of like-minded Sex Geeks to network, befriend, and collaborate with! No more feeling alone while you get things done!

Did I mention inspire?

… Let's cheer each other on so YOU and the rest of us can feel excited rather than overwhelmed, productive rather than stymied, rejuvenated rather than burntout!
Imagine what it's gonna feel like when you go home for the holidays or take off on vacation with the To-Do List below check-off and finished?
What will your friends, relatives, and family say when you show them how professional your business and social media looks?
What a relief it's going to be for YOU as you see your email list growing, watch people sharing and liking your social media posts, using your sage advice, and coming to your online store to purchase your programs and services?
I Know You Can Do This! Why?
Because I Helped Dozens of Sex Educators Accomplish These Tasks.
And THIS YEAR it's even better because…
You Can Access The Entire Program Immediately and Do It at Your Own Pace!
If YOU Like Bingeing on NETFLIX, Guess What?
You Can Binge on
Implementation… Or
Take Your Own Sweet Time.
Either way, you win.
PLUS, we've added something we didn't have the first year… This year, you get to connect on our Private Facebook Implementation Support Group. Yep. Check-in and post on the Facebook Group anytime, and let's sweeten the "support pot" by touching base via group calls a few times throughout the year. Why? Because I want to stay in touch and hear how it's going for you. (Plus, actually speaking to you and brainstorming solutions to your challenges helps me become better at solving the business roadblocks and productivity challenges we're all facing! Myself included!)
Here's What Implementation Offers:
☑ Get Your Website Built

Yes. You read that right.

Get YOUR professional website up and running!!!

Already got your site? Then we'll tweak it so you look even more professional.

Don't know what URL you should purchase? No worries. I'll show you a simple fall-back choice for a URL that will never steer you wrong. One that you can use as a launch pad for your future successes!
☑ Set Up Your Online Digital Store

Want to leapfrog your business ahead 6 years faster than I did?

The biggest challenge many sex educators have that's keeping them from making money: Your fans can't find your products.

I began making more money the minute I actually had an online store that I could send folks to. A store also shows future customers you're professional when they check out your site.

Don't make the mistake I made and hold yourself back any longer. It took me over 6 years to build my online digital store because I was scared and overwhelmed. Scared that I'd do it wrong and intimidated by technology.

But you… You can leapfrog over what stopped me!

You can have a basic, professional, online store built and running by Christmas, and I want to help you.

We'll walk through setting up your store and show you how to "stock your digital isles" with your current products (or future ones) so they look professional, and are available 24/7/365 for your fans and clients to purchase 'em.
☑ Set Up Your Email Delivery System and Automate It

Imagine sending emails automatically to your new followers when they sign-up? They're called autoresponders, and once you know how to set them up… Boom! You can be helping people while you sleep, while you hang out with friends and loved ones, while you speak at professional conferences.

It will be my pleasure to walk you through the process. We'll go step-by-step, click-by-click, and in no time… It's done.

It's easy and sooooo not intimidating when you have help from someone who's already done it. And once it's done, you'll have the added bonus of organizing your fan/customer database while you build your relationship with them and transform their lives.
☑ Create Your Email Get To Know Me Series

Ever join someone's email list and never hear from them again? Then, 3 months later, you get an email and can't remember who the heck this person is?! Big mistake, and we'll make sure you don't make this mistake!

The solution is simple AND powerful. I call it your Get To Know Me Series or your "Welcome Series." Creating it, especially when you have examples and templates, is a breeeeeeze!

In fact, you can get your Get To Know Me Series written, uploaded, and automated in less than an hour! Think about it: 60-mins of effort that automatically help your fans and potential customers feel seen by you! 60-mins that helps them understand WHY and HOW you can help them…

Even if Implementation isn't for you, please create a welcome series of emails for your list. Why? Because, this way, when someone joins your list, you'll have a powerful and professional (and automated) way to establish how kick-ass you are at helping them, and… Here's the secret: You actually solve their problems inside those emails — and you do it for free. (Which proves to them why, in the future, they should pay you for more support!)
☑ Get Your Freemiums Created, Uploaded, and Live!

I'll teach you my 3 Favorite Types of Freemiums (the educational rewards that folks get in exchange for signing up for your email list), and the common mistakes that educators make when creating their free gifts.

Then I'll show you how easy they are to create and give you time and structure to actually create your Freemiums!

Before you know it, you'll have powerful ways to help your clients and fans while leaving them feeling smart and successful for joining your list!
☑ Set Up Professional Looking, Easy-To-Use, Email Opt-Ins

Send your fans and future customers to a professional looking opt-in page that will also keep you from spamming folks. No one likes a spammer! Plus, sending spam can seriously hurt your business.

Now you'll have an easy way to impress your friends, family, and peers with how on-top of your game you are.
☑ Set Up the Online Storage and Delivery Systems for Your Digital Products and Freemiums

This will allow you to send download links in your automated and manual emails that will make it super easy for your fans, clients, and followers to access your paid programs and your freebies!

No need to manually attach PDFs and MP3s to each and every email anytime someone signs up to your list or lost a worksheet when their computer crashed! Not to mention if you happen to have a computer bite the dust or get stolen.

Trust me: Digital storage and delivery, and automation… These alone are worth joining us for Implementation!
☑ Get Your EIN

Stop sharing your Social Security Number to get paid! Getting your Employer Identification Number is a breeze when you don't have to do it alone.

Not only does an EIN make you look more professional to colleges and sex toy stores and companies, it might help lessen your feelings of imposter syndrome. (It certainly did for me!)
☑ Master Making Your Social Media Promotions EASIER and MORE POWERFUL!

Do you wonder how I design my social media promotions so they attract followers and potential clients for FREE? Let me show you how to make promotions a breeze and how to make your social media actually teach people who you are and why they might want to work with you – and do it without being "salesy."
☑

Get Your Social Media Promotions Written!

The whole point of Implementation is to teach you "how to fish," and then get you fishing… And get you fishing in a way that actually helps you catch fish!

Remember how often sex educators learn new things and then never actually implement them… When you have the proper support and structure, it's easier than you think to get those promotions written. And once they're done, you can use them over and over again — for years!

Plus, you'll have practiced my personal approach to creating social media promo, so you'll always be able to whip up more whenever you need! Would that feel like a relief to you? It was for me.
☑ Set Up Your Hootsuite Account

Hootsuite is still one of the easiest and most economical ways YOU can automate your social media promotions.

This way, you can be promoting your brilliance and attracting fans and potential clients while you sleep, take a vacation, spend time with family and friends, or attend a conference.
☑ Automate The Next 6 Months of Your Promotions!

Automate the next 6 months of your social media posts… Combine this with your professional opt-ins, autoresponders, and freemiums, and watch the magic begin to happen!

Yep. Set 'em and Forget 'em! Wouldn't that be nice?!

Truthfully, I wouldn't be where I am today if it wasn't for automation and technology like Hootsuite, Opt-Ins, and Email Autoresponders, etc.
☑ Set Up Your PayPal Account So You Can

Get Paid

Set up an easy and trusted way to receive money, and learn tips and ins and outs of using PayPal as a sex-positive professional.

Already have a PayPal? We'll Tweaking Yours To Make Receiving Payments Easier! Had your PayPal shut down because your work is consider "adult?" Well chat about this, and I'll recommend a few other payment systems that you might want to have on hand as backup or default payment systems.
☑ Set Up Your Own Affiliate Program and Start Getting Affiliates Immediately

Having an affiliate program is an easy way to set yourself above other educators, look more professional, and make it easier for you to make money while helping others.

And one of the fringe benefits of being a part of Implementation is that you and your peers may want to become affiliates for each other! (This is where the Networking comes in… See the bonus perks below…)
☑ Get On the Phone with Reid Several Times a Year for Support and Geeky Brain-Sex!

I love seeing Sex Educators succeed in business, and I love "Brain-Sex."

"Brain-Sex" is when Sex Geeks get together and exchange ideas, brainstorm, and solve problems…. And business brain-sex is particularly exciting. Why? Because helping others solve their business challenges helps me have breakthroughs in my business, too.

Plus, getting people on the phone and staying in touch beyond the Facebook Group helps us in leap-frogging over obstacles and getting more done in Implementation and beyond.

We all benefit. And then the world benefits. And, to me, that sounds exciting!

So join me a few times each year as we jump on the phone and support one another. I'll notify folks via email when we have our calls, and all calls will be recorded and available for replay just in case you have to miss one.

On our phone calls together, I'll make sure you are:

Cheered on as we roll up our sleeves, dive in, and actually get MORE work and brain-sex done!
Supported, encouraged…
Evaluated and appreciated for the progress you've made
Able to ask all your on-topic questions and get them answered
Having fun!

Our group calls together will happen several times a year. Since my traveling schedule is so kooky, I can't predict exactly when or how many we'll have, but they will be worth it! During them, I will include some hot seats, group sharing, Q&A, and lots of positive feedback and encouragement. This is your chance to make more friends (because new sex geeks enter Implementation throughout the year) and get feedback and admiration from MORE from your peers.
☑

SUPPORT BONUS

: Get Access to a Private Facebook Implementation Group

Ask questions when you're stuck and get support from Reid and your peers!

This private group will only be open to Implementation peeps.
Everything Mentioned Above, You Can Do AT YOUR OWN PACE.
Yep. You Read That Right: Register for The Entire Program and DO IT AT YOUR OWN PACE.
Implementation Boot(y) Camp Is Designed for You To Be Able To Complete It Within 90-Days, But You've Got 24/7/365 Access for Life.
Register NOW and Save.

See Buttons and Payment Plans Below.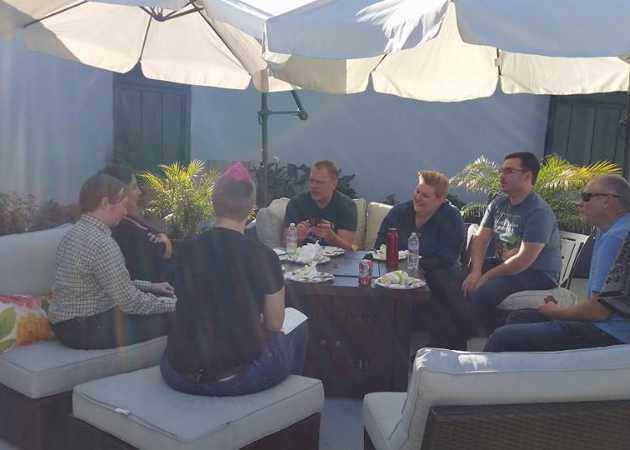 Why work in a Virtual, Facebook Group-Based, Implementation Group?
You Set Your Own Pace. Binge on the entire program in a weekend, or take bite-sized chunks once a week… Either way, YOU get to create your wins in whatever way/schedule works best for you! And you'll be able to post your progress to the group whenever works for you, too, so we can cheer you on!
Virtual Hand-Holding for 90-Days and Beyond. The program is designed to walk you through everything piece by piece, task by task. You'll get scheduled emails reminding and inspiring you to get things done… Plus our calls!
Easy to Follow Video Tutorials and Worksheets! They're ready for download and for you to start taking action and making progress minutes after you register…
The Power of "Peermanship"… Knowing that you have a group of likeminded peers that have your back and are cheering you on will help eradicate procrastination and create accountability, flow, and ease! Also, hearing what's holding your peers back, how they created their breakthroughs, and what inspires them can help YOU generate quantum leaps forward. That's the power of being connected to your peers!
Advice and Feedback from Reid. Remember, while you're completing your Business To-Do List and implementing new tools and perspectives to move your business forward, you have Reid only keyboard strokes away on the Facebook Group.
Increased Confidence. Get massive amounts of affirmation and reinforcement from your peers as they cheer you on. Feel your self-confidence grow as you implement each task, check-off each box, and move yourself and your business forward…
Brainstorm & Anchor Concepts Online and On The Phone. Learn more, increase your creativity, and anchor ideas by sharing with Reid and your peers online and on the phone while offering encouragement.
NEVER feel alone again! Strengthen your business while cementing working friendships with a network of Sex Positive Entrepreneurs who are serious about their careers, have cheered each other on, and who

get what YOU are doing

.

How much would it cost YOU to hire someone to research, set up, and create your…
Freemiums and Freemium Delivery System?
Welcome Email Series?
Online Storage of Your Digital Products?
Email Delivery System?
EIN – Employer Identification Number?
Hootsuite Account and Automated Social Media Promo Setup?
PayPal Account Setup and Tweaking?
Promotions To Attract Followers and Potential Clients?
How to Automate Those Promotions?
Setting Up

YOUR

Professional Website!!!
Tweaking Your Website If You Already Have One
Setting Up Your Digital Store
Showing You How To Load the Products You Already Have and Make Them LIVE for Purchase!
Setting Up Your Affiliate Program and Getting Affiliates Set-Up Immediately!
That's IF you could find the right person(s) to do a job… And didn't hire the wrong one…
And assuming that they knew how to do all of the above…
I'm going to say, conservatively, you're looking at spending -at least- $3000, and that's not including the time and effort you'd spend figuring out whom to hire (or fire if they didn't work out, and have to look again, etc.)…
And, after it's all said and done, you wouldn't have a deeper, working understanding of the bells and whistles of how your business systems work. Which means you'd have to hire them again if you needed/wanted something changed.
Maybe you want to hire me personally. Makes sense, right? Until you do the math, because my 1-on-1 mentoring sessions start at $300 a session… Multiply that by 20+, which is how many hours of step-by-step tutorials and virtual handholding Implementation provides you… That's $6000 if you wanted me to just show you how to set things up… Which wouldn't include the Facebook support or phone calls!
There's no need for you to pay me $6K when I can help you help yourself for a fraction of that… For less than it would cost you to fly from San Fran to New York and back.
Let's Fix ALL THAT. Let's Give YOU The Support, Structure, and Know-How To Be In Control of Your Business.
And Let's Have a BLAST DOING IT!
And Let's Do All of It for… NOT $297… NOT $197…
But ONLY $97!
If You Don't Take Action…




What's The Cost To Your Business? To Your Career?
What will it be like if your peers take action now and make gains in business while you stay stuck in a cycle of being too swamped to make progress?
Imagine a year from today that swamped feeling slowly turning to into shame… Five years from today, with little or no progress, what's happened to your home life? Your love life? Your family…
Shame and frustration don't have to be your fate. Truly. Give me 90-days and I can catapult you 6-years ahead of what I was able to do when I started out.
Give me 30-Days to see if I'm lying (See my guarantee below).
Join me today so you can smile proudly 90-days from now at HOW MUCH YOU GOT DONE. Can you feel the deep sense of satisfaction and the approving nods of your friends and loved ones? Oh, how much your self-esteem and confidence will expand knowing you did a kick-ass job implementing and growing your business and career! Let's do this… Together!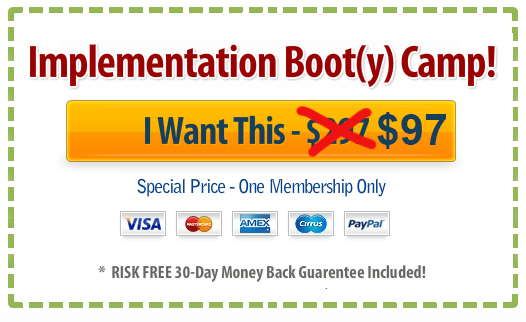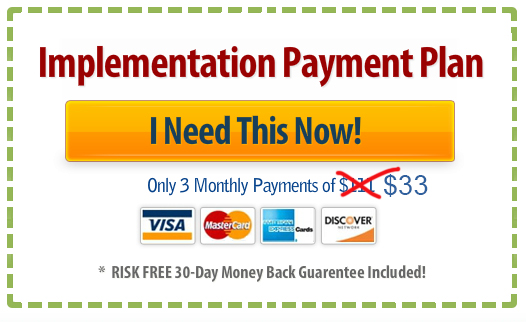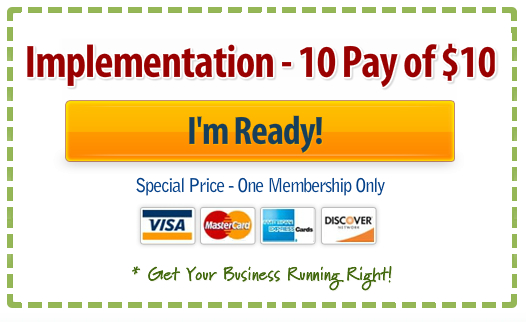 P.S. You get instant Lifetime, 24/7/365 Access to ALL Implementation Recordings and Materials (video, audio, and PDF slides AND handouts from our time together). You no longer have to wait every two weeks like the 1st class going through Implementation did. Now you can access everything all at once.
P.P.S. As always, my programs come with Reid's NO-RISK 30-Day Money Back Guarantee…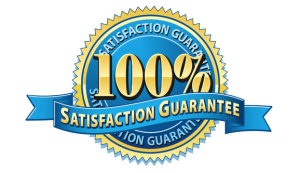 My Standard 30-day, 100% Money Back Guarantee: Register, and you'll have immediate FULL ACCESS to the ENTIRE COURSE plus 30-days to test-drive it and get things done. Even if you do the 3-Pay Payment Plan, you get immediate and full access to the entire course!
As you dive into the program, if you don't find it useful, just ask for your money back within those 30-days of purchase and I'll gladly refund you your money, no questions asked.
I believe in Implementation so much that you get access to the entire course and a month to use it. Getting your message out into the world is important, and I believe in YOU!
So let me take the risk off your hands, okay?
The action steps, skills, understandings, networking, and experience you'll gain in our time together will last a lifetime, positively affect your career as a sex educator, and expand your definition of what "getting things done" means.
What is the cost of getting all this done in the next 90–days? Priceless. You bring your courage, your passion, and your drive to make a difference, and I'll help you check off those vital boxes and unleash your power!