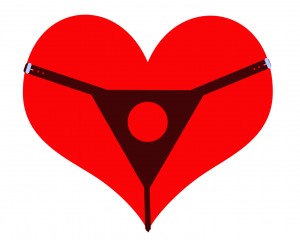 Buckle-Up: Pegging and Strap-On Play for the Adventurous
If you…
Are curious about strap-on play and pegging (anal penetration on a man via a strap-on harness and dildo) but have never tried it…
Enjoy exploring the "taboos" in The Lifestyle…
Are looking for a few advanced techniques…
Think strap-on blowjobs and handjobs might be "your thang"…
Want to help a loved one who's not sure if pegging or strap-on play is for them, but could use some empowering, shame-free tips… 
Want to leave your loved ones stammering, "h-h-How did you do THAT?!"
Let sex and relationship educator (and veteran pegg'ster) Reid Mihalko of ReidAboutSex.com guide you in getting your PhD in strap-on play so YOU can create great experiences that leave YOU and your lovers feeling satisfied, confident, and glowing with appreciation!
The idea of strap-on play no longer exists as something solely for lesbians and dominatrixes, or for television (Remember the Broad City episode where Abbi is presented with Jeremy's custom green dildo?!). Pegging (nods to sex columnist Dan Savage for coining the term), and the play surrounding it, can be a sexy, fun and adventurous way for men, women, and folks of all genders to explore new dynamics and sensations in the bedroom. Yet, without a game partner or a certain amount of experience and communication confidence, pegging can be a nerve-wracking adventure all but destined to end badly.
Butt- Reid and his friends are here to help!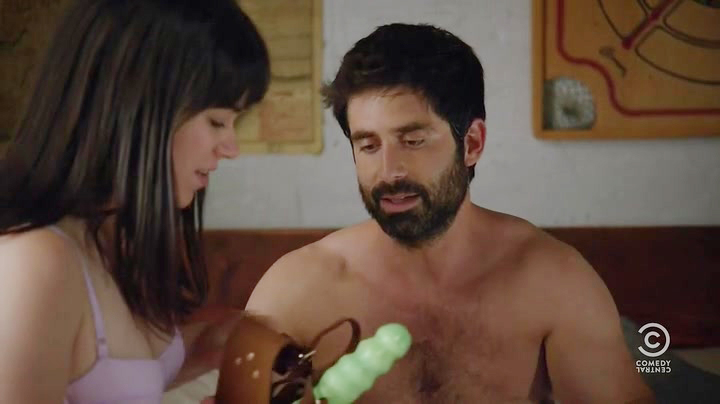 In this 2-hour, informative and humorous workshop (with live demos), where you'll get to watch, take notes and ask any and all your questions… You will learn:
Strap-On Basics for All Genders
Simple + Advanced techniques for fun and easy bottoming/receiving
Ways to bring up the idea of pegging and strap-on play without freaking out your partners!
Communication and negotiation skills that will deepen your love life…
Safer Sex protocols and hygiene tips
Special considerations when working with butts and prostates
Easy to… swallow… blowjob and deepthroating techniques for strap-ons!
Unique and fun positions perfect for all gendered strap-on sex
Some simple fem-dom techniques (nothing too scary, we promise!)
And much, much more!
Regardless of your gender, sexual orientation, level of experience, relationship status, or what you're packing beneath your clothes (or in your sex toy bag), this class will cover how to show yourself and your lovers how to give and receive more pleasure through pegging.
Whether you've been dying to explore strap-on play, just heard about pegging today, or are looking for an outrageous workshop to bring your date or friends too, Buckle-Up: Pegging and Strap-On Play for the Adventurous with Reid and friends is sure to give you your money's worth in shame-free, Show-N-Tell sex education. Show up with your questions and leave with new-found confidence and self-esteem for your relationships and sex life!