Reid comes to Lynchburg College!
Join Sex and Relationship Expert Reid Mihalko in Lynchburg, Virginia, for two, full days of workshops and interactive lectures all designed to give you more confidence in and out of bed, and create healthier, more consensual, and more exciting relationships!
WHEN: Mon, Sept 22nd, & Tues, Sept 23rd, 2014
WHERE: Lynchburg College, Lynchburg, Virginia
HOW MUCH: FREE admission for students to all events!
Reid's 2-day schedule of events!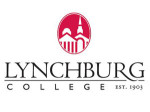 MON, SEPT 22nd, 2014
10:00-10:50am

 

– Guest lecture; 

Psychology of Sex and Gender Class, "Healing Sexual Shame" 
Did you know there's a difference between shame and guilt, and the ways they hold us back in love and in life? Do you know that learning how to tackle shame can transform your social world and the world around you? For many of us, feelings of shame (or trying to avoid them) keep us from asking for and experiencing things that we want. From flirting to romance to sex, many of us feel paralyzed by shame and powerless to change it. The results over a lifetime can be catastrophic. The great news is you don't have to let shame stop you anymore and you don't need to be "shameless" to get what you want in your relationships.
12:00-12:50pm

–

Senior Symposium Lecture (hosted by Professor David Frier), "It's Hard To Kill People When You're Cuddling: How Low Touch Societies and Sexual Shame Increase Conflict, Violence, and War"
7:00-9:00pm 

– The 

Big, Not-To-Be-Missed Campus Lecture/Event… "How To Be a Gentleman AND Get Laid: Navigating consent, sexual freedom, partying, dating, relationships and what it means to be a man on campus"
Confused by all the mixed messages on campus when it comes to dating, hooking-up, negotiating sex, and whether or not you're "that creepy guy?"
Want the inside scoop on how you can be the stud all the women rave about AND be the positive role model for your friends and fraternity brothers that elevates everyone's sense of self-confidence and esteem?
Wish you had better tools for creating who YOU want to be when you say, "I'm proud to be a man?"
Whether your a jock, a geek, a partier, or what have you, join sex and relationship expert Reid Mihalko of ReidAboutSex.com as he reveals how we can be sexually confident without being jerks.
In this 2-hour, interactive conversation open to all genders and orientations, with plenty of time for your Q&A's, we will discuss:
• Culture's mixed-messaging when it comes to sex and relationships and how you can cut through the bull sh*t (and other people's b.s.)
• Consent: how people screw it up, and how you can rock at it!
• To sleep with, to date, or both: How to tell the difference, how to set the tone respectfully, and how to navigate each
• How to negotiate amazing sex that neither of you will regret!
• Mixing partying with sex: The don'ts and the MUST dos!
• How to be a role model for other men and women on campus
• Plus the 411 on taboo subjects like date rape, when the condom breaks, STIs, bad breakups, cheating, and when a break-up turns into a horror movie!
Bring your friends. All genders and identities welcome.
TUES, SEPT 23nd, 2014
1:00pm-2:15pm

– Guest Lecture; 

Advanced Social Psychology Lab, "Rape Culture/Privilege/Slut Shaming – Interactive Class" 
7:00- 9:00pm – Invite Only Talk
9:00-11:00pm – Invite Only Talk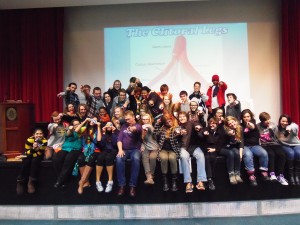 ABOUT REID: Reid Mihalko of ReidAboutSex.com helps adults create more self-esteem, self-confidence and greater health in their relationships and sex lives, no matter what their self-expression of those happen to be.
From his rated-PG/PG-13 workshops (Cuddle Party, Speed-Flirting) to the rated-R (Iron Slut Sex Educator Showdown) to his explicit, NC-17 rated, Show-N-Tell sex education workshops (where audiences get to watch, take notes, and ask questions), Reid's workshops have been attended by close to 30,000 individuals from myriad walks of life, orientations, relationship styles, countries and religions. Known for his charisma, wit and emphasis on integrity, Reid travels the country teaching, coaching, consulting and collaborating on fulfilling his mission: Create more self-esteem, self-confidence and health for adults in and out of the bedroom.
Reid has been a featured speaker at dozens of conferences on relationships and sexuality and is a sought-after presenter and teacher at colleges and sex positive stores across the country.
Reid has been a writer and producer on a number of films and television projects about sex and relationships, and appears regularly in the media. He has also appeared on the Emmy award-winning talk show Montel, Fox News, VH1's Scott Baio is 45 and Single, Showtime's Penn & Teller's Bulls**t!, Canada's The Sex Files and SexTV, and the short-lived Life & Style, on NPR, Sirius' Maxim Radio and Cosmo Radio, and in Marie Claire, GQ, Details, People, Newsweek and The National Enquirer, as well as media across the globe in thirteen countries and at least seven languages.
Follow Reid twittering as @ReidAboutSex.