Something beautiful and magical happens when you dare to shine from true vulnerability.
Peel back your layers… one by one. This event is all about giving yourself and those in your life, permission to express themselves, just as they are. Learn Reid and my tools to help you say what not's being said, give love in the way your loved ones can feel it.
There is a gift when we have the courage to open our mouths and express "in the moment" something that has the potential to disappoint or trigger the person we are talking to, however the more we care about the other person, the greater the difficulty becomes to express "our truth" in the moment it is happening.

How many of us have learned how to initiate difficult conversations?
How many of us feel highly capable of holding space for ourselves, moving through whatever comes up for us, melting away any blame, shame, or guilt or making someone wrong, and then going and talking to the person AFTER releasing the charge?
Even if you do this masterfully in life, and are LOVING the results. There is still a deeper piece….
There is a HUGE gift if you can turn to the person in the moment you are feeling triggered, feeling insecure, feeling like a boundary is about to be crossed, lost in a story in your head about something they are saying or doing and in that moment, you have determined it is about you, if you dare to turn to them, in your clumsy, through your tears, in your utter pain, before you have had the opportunity to release it, to turn it around, you end up offering them the gift of seeing you at your "weakest, flawed, naked, raw… Only then can you grow together, you can cry together, perhaps be angry together, but in that HUGELY vulnerable space you can relate as yourselves and as your relationship deepens you can develop a trust that the other truly can take care of themself, come what may, and the gift is when the other is willing, not only willing but eager to hold space for the messy experiments as you learn to communicate in the not pristine places, in the places where your darkest shadows lie, in the spaces where you feel you need to stand up for yourself, even with the people you love the most, and perhaps set a boundary or make a request that the other may not like or want to hear.
In the agreement, as both keep trying, both continue opening, both holding that compassionate space to grow, the greatest of relationships can be born. A whole new layer of naked……..exposed, scary and also infinitely exciting!!!!!
Sex and relationship expert Reid Mihalko will boil down more than 150,000 conversations he's had about sex and relationships and walk us through his best thinking and advice on making sex, dating, relationships and mating work!
Workshop facilitator extraordinaire Monique Darling will share tips and tricks from her journey of holding everything inside to finding the joy in sharing the most scary stuff first. Discovering that if the other person is still there, only then can your relationship truly begin.
After we spend the morning building a foundation, we are ready to dive into the deep stuff.
This is a clothes-on, participation-optional workshop. Group exercises are not mandatory. Voyeurism is participation! And you are free to change your mind at any time.
Exercises will include silly (yet powerful) vulnerability exercises as well as practicing asking for what we want, and saying our scariest truths in the moment. All activities will be used as catalysts for accessing our shame and social conditioning and working through it by revealing it and having it witnessed while we are in it.
Open to the possibility that as you unpeel the layers and reveal the tender heart inside, as you expose and share that which seems most unacceptable, that just maybe you will find yourself met with eyes of love, respect and understanding instead of the eyes of judgment you may fear. In this place we co-create a circle of true and limitless healing, as we make space together for all the messy bits and together marvel at the absolute beauty which resides in the authentic and unique you.
Give yourself the gift of permission to be. Permission to shed the heavy layers of what you have held back and stand empowered in your true and marvelous self.
Come as you are. Leave as all you may be.
You will gain tools and leave with the ability to relate with everyone in your life with more ease, grace, and blissful contentment from your own center.
Date: Sunday, June 30th
Time: 11am-5pm
Location: Near of San Diego- Exact location upon registration.
Cost: $69 (including a pot-luck styled meal break) Reserve Your Seat
Tickets: Love Exchange
 Experience More Reid
Fri, June 28th: Energetic Sex Introductory Evening (Catch Up)

Sat, June 29th: Monique and Reid's Energetic Sex Practicum and Playground PART 2!

Sat Night, June 29th: My First Play Party Practicum

Sun, June 30th: Got Vulnerability? Communication, Authenticity, & Vulnerability 101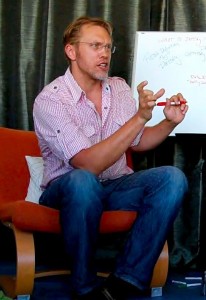 About Reid:  Reid Mihalko of ReidAboutSex.com helps adults create more self-esteem, self-confidence and greater health in their relationships and sex lives, no matter what their self-expression of those happen to be.
Reid has appeared on Oprah's Our America With Lisa Ling on OWN, the Emmy award-winning talk show Montel, Dr. Phil's The Doctors on CBS, Bravo's Miss Advised, Fox News, in Newsweek, Seventeen, GQ, People, Details, Marie Claire, The National Equirer, The Washington Post, on VH1's Scott Baio is 45 and Single, Showtime's Penn & Teller's Bulls**t!, Canada's The Sex Files and SexTV, and the short-lived Life & Style, on NPR, Sirius' Maxim Radio, Playboy Radio and Cosmo Radio, and in thirteen countries and at least seven languages.
To date, Reid's workshops and lectures have been attended by close to 40,000 men and women.  Reid has been a featured speaker and keynote at dozens of conferences on relationships and sexuality and is a sought-after presenter and teacher at colleges and sex positive organizations across the country.  Reid has also been a writer, producer and behind the scenes consultant on a number of films and television projects about sex and relationships.
Follow Reid twittering as @ReidAboutSex.  Like and subscribe to his Facebook page, Facebook.com/ReidAboutSex!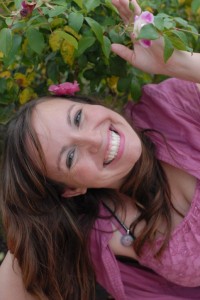 ABOUT MONIQUE: Monique Darling of DivineInterludes.com is dedicated to empowering people who are questioning the assumptions of how their life should be; and to offer tools for self expression that create trust, inner knowing and wisdom to make the life they want. It's a lot of hard work, but it's the kind of work that makes life easier.
Since 1990, Monique has felt the calling to learn from some amazing teachers including Wayne Dyer, Matt Kahn, Reid Mihalko, WhiteBear, Shawn Roop, ABDY, Kamala Devi, and Scott Catamas to name a few. She has through workshops, courses, and client sessions, experienced how spirit/love moves through her using intuition, touch, play and emotional release in helping people embrace the truth of their divinity.
Her specialty is transmuting fear and repression into courage, love and freedom to express truth in ways that nourish all.
She is devoted to helping YOU uncover your magnificence!!! To empower YOU, who dream of something more, to awaken further and discover it is within you. You have all the answers, let her help you remember the questions.