Lecture Descriptions
Why not have Reid talk about…

Consent

Sexual assault prevention

Healthy relationship skills

LGBTQ relationships & community issues

Drug and alcohol use in regards to sex & consent
Safer sex practices
Sexual health
Bystander intervention
Overcoming sexual shame
Queer, kinky, non-monogamous & "vanilla" sex
Sexual choice and diversity, including celibacy & asexuality
Below is a list of Reid's most requested college presentations, along with posters and photos from various school events.
Reid combines humor, his unique perspective, and years of teaching savvy with sex-positive sexual assault prevention and harm reduction approaches to deliver memorable lectures that "edutain" while fostering greater self-confidence, self-esteem, and personal agency in his attendees.
Don't see a talk that meets your campus' needs? Reach out to Reid at Reid@ReidAboutSex.com and let's co-create exactly what you need to engage and inspire your students and administration. Together, we can create a more consent savvy and sexually healthy campus environment, meet Title IX requirements, and inspire other schools to do the same!
BIG THEMES with SASSY TITLES
These presentations focus on "the big picture" ingredients of what makes for healthy, shame-free, consensual relationships and sexuality. Choose the presentation that's going to be the most congruent and exciting fit for your campus initiatives and what your students are wresting with.
How to Be a Gentleman AND Get Laid: Navigating Consent, Sexual Freedom, Partying, Dating, Relationships and What It Means To Be a Man On Campus
Confused by all the mixed messages on campus when it comes to dating, hooking-up, negotiating sex, and whether or not you're "that creepy guy?" 
Want the inside scoop on how you can be the stud all the women rave about AND be the positive role model for your friends and fraternity brothers that elevates everyone's sense of self-confidence and esteem? 
Wish you had better tools for creating who YOU want to be when you say, "I'm proud to be a man?"
Whether your a jock, a geek, a partier, or what have you, join sex and relationship expert Reid Mihalko of ReidAboutSex.com for an all genders welcome talk as he reveals how we can be sexually confident without being jerks.
In this interactive and humorous conversation, with plenty of time for your Q&A's, we will discuss:
Culture's mixed-messaging when it comes to sex and relationships and how you can cut through the bull sh*t (and other people's b.s.)

Consent: how people screw it up, and how you can rock at it!

To sleep with, to date, or both: How to tell the difference, how to set the tone respectfully, and how to navigate each

How to negotiate amazing sex that neither of you will regret!

Mixing partying with sex: The don'ts and the MUST dos!

How to be a role model for other men and women on campus

Plus the 411 on taboo subjects like date rape, when the condom breaks, STIs, jealousy, cheating, and when a break-up turns into a horror movie!
All genders, sexual orientations, and curiosity levels welcome!
Playing The Field: How To Be a Champion In Dating, In Sex, In Sports, In 

School, and In Life!
America's favorite Sex Geek, sex and relationship educator Reid Mihalko of ReidAboutSex.com, will use his unique brand of humor and frank discussion to teach students how to be pro-active in creating healthy relationships, navigate sex and alcohol, and how practicing these skill sets will give them more confidence and greater self-esteem overall!
Join former college football player and two time black belt turned sex geek for some serious sex edutainment where you will learn:
"Court awareness" in social situations and how it helps make sex, romance, 

and consent a skill set you can be excellent at…
How teamwork and bystander intervention go hand in hand to reduce sexual assault, increase team cohesiveness, and prepare you for winning on and off the court…
How you can use communication and team accountability to create solutions before you have to do damage control!
All genders, sexual orientations, and curiosity levels welcome!
Be The Change You Want To See In The Bedroom: Communication Skills For Better Dating and Loving On Campus!
In today's hyper-sexualized media world and "Ten Ways To Knock His Socks Off" magazine headlines, it's more confusing than ever figuring out what you like and what works when it comes to sex. Add to it that many adults (because so many of us grew up masturbating silently so we wouldn't be discovered) have conditioned themselves to be "sexual ninjas" who don't make a peep in the bedroom, never asking for what they want or asking us what we want. It's no wonder dating and especially sex have become guessing games where everyone's the loser.
Join sex and relationship expert Reid Mihalko as he lifts the "No Talking" ban in the bedroom and walks us through the communication skill-sets essential to creating the lovelife you've only dreamed about. With pragmatic and memorable rules and guidelines, Reid will reveal just how easy it can be to make talking about pleasure, boundaries and safer sex second nature and fun! Reid will also discuss ways you can figure out what feels best to you, what kinds of bedroom activities you might enjoy even if you've never dared try them, and how to take the guess work out of figuring out what feels best for your partner. There will also be an extensive question-and-answer period where students are encouraged to ask Reid anything.
All genders, sexual orientations, and curiosity levels welcome.
Non-Conservative Sex:
From Taboos to Queer to Kink to Poly and More!
What is "out of the box" these days when it comes to sex? What if you think what turns you on isn't "normal?" The good news is thinking about all types of sex and wanting to explore "other things" is normal and healthy! However, talking about our desires, knowing where to go for good information, and learning how to explore new things safely can be daunting. It's not like you can ask your Dean or the graduate TA, right?
Join sex and relationship expert Reid Mihalko for a candid conversation about the "other" sex that's out there. Reid will walk us through an overview of "non-conservative sex" as well as ways you can safely explore your sexuality solo and with others! Topics will include: taboos and fantasies, queer sex, kink and BDSM, open relationships,  threesomes and moresomes, fetishes, masturbation and celibacy. Reid will also discuss tools to figure out what turns you and your partners on and tips for how to ask for what you want. You might be surprised to discover what turns your crank is more common than you think and that sex doesn't have to be a shameful thing!
All genders, sexual orientations, and curiosity levels welcome!
Sex Educator Showdown
with Allison and Reid!
Watch and learn as two sex educators go head-to-head on stage showing you their favorite, sexy time techniques and tips for creating healthy, hot, and consensual sex.
Join America's favorite Sex Geek, Reid Mihalko of ReidAboutSex.com, and Girl Sex 101 author, Allison Moon, for a humorous and informative lecture featuring puppets, fruit, and live demonstration.
You'll learn:
How to put on a condom with no hands!
Fun ways to get consent without ruining the mood
How to have a Safer Sex Conversation in less than 3 minutes that leaves people feeling respected and appreciated
Allison's #1 rule for oral sex on vulvas
Reid's favorite Star Trek sex move that would make Mr Spock blush
Communication techniques for negotiating awkward moments in bed
Tips and advice for the curious regarding queer sex, porn, non-monogamy, hooking up, kink and BDSM, and much more!
No matter your gender expression, experience level, sexual orientation, or relationship status, this class is going to be educational, fun, and give you tools to feel good about who YOU are! We'll even have plenty of room for your questions! Join us! Bring friends! Bring a note book!
All genders, sexual orientations, and curiosity levels welcome.
REID'S "STADIUM SHOW"
Reid's "stadium show" presentation is designed for schools who regularly bring well-known musical acts or big comedy names to their campuses for large audience events. If your campus would like to entertain hosting a campus-wide, sex edutainment show for audiences of over a one-thousand students, let Reid know. He currently has 2 one-man "sex ed standup" shows that weave his personal life story and observations with sexual assault prevention approaches and inclusive, consent focused sex education. These shows, and their titles and content, are meant to intrigue and attract much of the student body who are starving to feel confident and safe about sex, are already in the habit of attending big "everyone one on campus is going" shows, and who will use the excuse that "it's a comedy show" to camouflage their desire for sex information.
It's Not Easy Being This Easy: From Football Captain Virgin to America's Favorite Sex Geek
and
Embrace The Awkward: Sex, Porn & Hookups Made Hilarious
For more information about Reid's stadium shows, please email him at Reid@ReidAboutSex.com
TOPIC SPECIFIC WORKSHOPS
These presentations, while more "topic-specific," still include the healthy relationship and communication, consent-based sex ed approach that is the foundation of Reid's work. Using savvy teaching frameworks and lots of humor, Reid is able to weave sexual assault prevention and harm reduction approaches in with tools that foster greater self-confidence and self-esteem into topics as specific as his renowned Rough Sex for Nice Folks workshop which has impressed administrators and students alike.
Rough Sex for Nice Folks: Navigating Sex and Safety In a Post Fifty Shades of Grey World
If you're a lover, not a fighter, but you or your lover like it a little rough, let America's favorite sex geek (and double black belt), Reid Mihalko of ReidAboutSex.com, show you how you can safely be a bad ass in bed. From wresting to rough sex to advanced ergonomic techniques, join us for this humorous and informative workshop (with live demos!) on how to unleash your inner Bruce Lee of the bedroom.
In this class for all genders and orientations we'll cover:
What is "Rough Sex" and how it's different from assault
How to excite the largest sexual organ: Your Brain!
Why and how wrestling can be a turn-on and techniques that are safe, easy and fun
The best positions and ergonomics for harder, stronger, longer sex
Hair-pulling 101
How to move your partner's body around the bed with more ease
And much more!
No matter your experience level, orientation, relationship status, this class is going to be educational, fun, and give you some delicious bedroom kung-fu.  Sit and watch as Reid demonstrates how to communicate consent, leave people and yourself feeling good about their sexual choices, and have safer, more pleasurable sex! We'll even have plenty of room for your questions! Join us! Bring friends! Bring a note book!
All genders, sexual orientations, and curiosity levels welcome.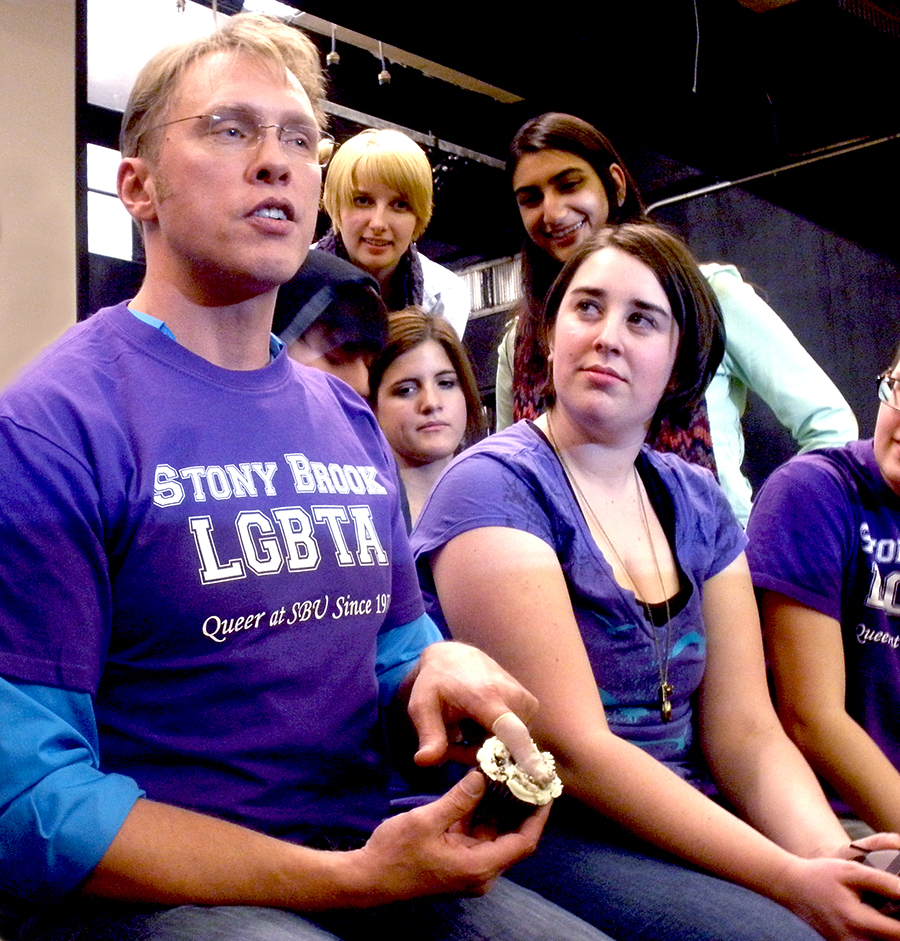 Putting the U in LGBTQA!
In today's quickly and ever-changing landscape of gender and sexuality, figuring out who you are, what you're into, and how to  make sense of it all (let alone communicate it to your friends!) can feel overwhelming.
Join sex and relationship educator, Reid Mihalko of ReidAboutSex.com, as he shares his humorous life's journey from being the straight, virgin, captain of his high school football team to "America's favorite Sex Geek" and self-identified queer, polyamorous slut.
Along the way, Reid will take your questions and share his tips and advice for creating "safe-space" for yourself so you can discover what makes you happy, what turns you on, and how to get the hang of without making too many mistakes.
You will learn:
Tools to help to create healthy relationships and boundaries
How to deal with feelings of "Am I queer enough?"
Ways to deconstruct what "culture" tells you so you can figure out what you want
Pronouns, what to call your genitals, and other important stuff…
Approaches to make queer sex less awkward and more fun
Ways to have queer intimacy and connection without having to have sex
How to surround yourself with community that loves YOU for who you are.
Strategies for coming out to friends and family
All genders, sexual orientations, and curiosity levels welcome.
Oral Sex Grad School

Would like to take your current bedroom skills to Jedi levels? Are you dying to ask questions and get advanced-level tips and advice? Do you want to leave your loved ones stammering, "h-h-How did you do THAT?!"
Let "America's favorite sex geek," sex and relationship expert Reid Mihalko of ReidAboutSex.com help you get your PhD in oral sex so YOU can give and/or receive mind-blowing cunnilingus and fellatio that leave YOU and your lovers feeling satisfied, confident, and glowing with appreciation!
Regardless of your gender, sexual orientation, level of experience, relationship status, or what you're packing beneath your clothes, this class will cover how to show yourself and your lovers how to give and receive more pleasure.
In this advanced tips and tricks class with plenty of room for Q&A, you will learn:
To understand how the pleasure anatomy in the pelvis works regardless of your gender.
Reid's best tips and tricks for understanding and pleasuring penises.
Reid's best tips and tricks for understanding and pleasuring vulvas and vaginas.
How to "stack the deck in your favor" so your lover (and you) can reach new heights of  sexual satisfaction.
Reid's famous "Flying Squirrel" and the "Inverted Vulcan" techniques.
Plus a few other graduate level, sexy secrets that will leave you feeling inspired and confident about your body and bodies in general!
All genders, sexual orientations, and curiosity levels welcome.
GUEST LECTURES
Bring Reid into class, why don'cha! No class too small or lecture hall too big… While you've got him on campus, consider asking Reid to drop by and take Q&A, be interviewed by you, or lecture on something specific.
Ask The Sexpert with Reid Mihalko
Was there something you wished you could ask after Reid's lecture but you didn't have a chance? Or you didn't want to ask in front of the large group? Sex Geek Reid Mihalko is dropping by to answer all of your sex and relationship questions!
What Are Students Saying About Reid?
"I am a student at Sweet Briar College and recently drove to Lynchburg's campus to attend Reid Mihalko's lecture "How To Be a Gentleman and Still Get Laid." I wanted to tell you how much I appreciated the opportunity to attend, and to thank you for supporting this.
In three years at Sweet Briar, I have never attended a lecture on my own campus or any other that was so informative, or that promoted such refreshingly candid discussion of important issues. Reid Mihalko's message struck me as extremely appropriate for a campus community to hear, as it is fundamentally one of self-respect and respect for others. I very much admire Lynchburg College's willingness to sponsor this lecture, and hope that you will continue to promote similarly edifying events in the future."
 ~Marta Saul, student
Sweet Briar College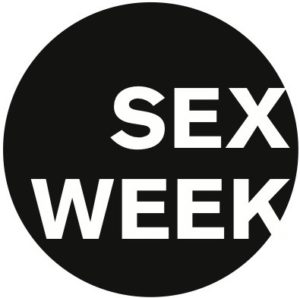 "My friends and I had an amazing time at your Sex Week kick off talk last night.  Thank you for your straightforward powerpoint, your hilarious stories, for helping us start asking and answering the kinds of questions that no one else really addresses.  It's been a rough couple years for sexuality at Yale, and it was so refreshingly wonderful to focus on the most important, most basic things – health, happiness, communication."
– 3rd year Yale student
Yale University
"…we spoke last night after the presentation. I just wanted to say that your presentation was inspiring and entertaining. I also wanted to say that I talked to my bf about the tips you gave on communication in and out of the bedroom and he was very receptive. Hopefully we can take what your advise and use it to enhance our relationship further.
I will definitely be recommending you come back next year and hopefully your presentation can become a mainstay at Georgia Southern!"
~Emily E.
Graduate Assistant to GSU's Health Services' Assistant Director
Georgia Southern University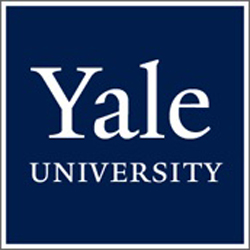 "To be honest, I mostly came to Reid's presentation out of morbid curiosity. What teenager doesn't want to sit and listen to someone spend two hours telling her how to have better sex? But my attendance at the talk was also partially motivated by my eagerness to see if Reid could put on a fun, engaging and, yes, sexy performance without undermining the importance of respect, consent, and safety in sexual encounters. Having spent years educating my fellow teens about dating violence, I know how vital it is to keep a presentation enjoyable, but not too goofy that it gets in the way of serious subject matter. It's a fine like to walk, and I wanted to see if Reid could walk it.
Well, he walked it. The audience was engrossed from start to finish — most didn't even notice it was nearing 1:00 AM. But not only did Reid convey information about how to make sex better, he did it while seamlessly incorporating how to make it smarter, too. He interwove the theme of taking care of oneself and others into nearly every slide and presented in a way that made it extremely attractive to students. There is a myth that respect, consent, and safety are "uncool" and get in the way of fun sex; Reid busted it without being preachy, and students left the lecture hall believing that all three make sex even more worthwhile."
~L.J., freshman
Yale University
What Are Administrators Saying About Reid?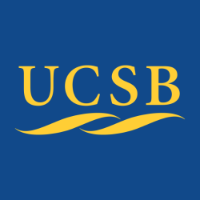 "We have never had a crowd of fraternity men attend a CARE event in such numbers — and actually stay engaged the whole time! Using a combination of humor, personal stories and research-based evidence, Reid got a group of 100+ students to sit up, turn their phones off and pay attention for two hours. He was able to navigate the difficult topics of male privilege, rape culture, consent and masculinity without losing anyone in the audience. Reid uses a sex positive approach to bring men into this crucial conversation as part of the solution, giving them a space and a voice in violence prevention efforts. You know an event has been effective when students and staff are continuing to talk about it weeks after the event, and Reid has definitely sparked discussion about positive cultural shifts at our campus. Thank you, Reid!"

~Emily Crutcher, Prevention Education Coordinator
Campus Advocacy Resources & Education (CARE)
University of California, Santa Barbara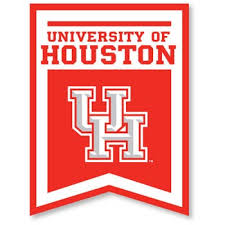 "I want to personally thank you for your presentation(s) last week. The responses from the students were overwhelmingly positive, and it was exactly the message and attitude that I wanted conveyed to our students. I am sure we will see you in the future."
~Lorraine Schroeder, M.A., LPC
LGBTQ Resource Center, Director
University of Houston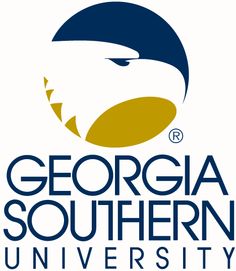 "I know all of the students enjoyed your informative and entertaining presentation last night.  With that being said, I am asking that you place Georgia Southern University on your calendar for Fall semester.  I would like to have you on the Success Series Calendar which is a list of events/programs that students enrolled in the First Year Experience course are encouraged or required to attend."
~LaShanda N. Johnson, MPH, Assistant Director
GSU Health Services
Georgia Southern University
How Do I Bring Reid To My School?
If you would like to be part of this national event please contact Reid via email at reid@reidaboutsex.com or call him directly at (917) 207-4554.

Please help Reid help students across the nation get their sexual health, relationship self-esteem, diversity awareness, and consent acts together!