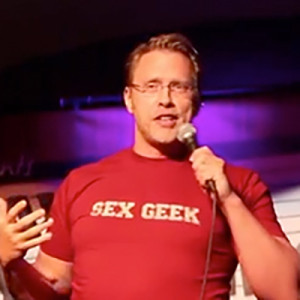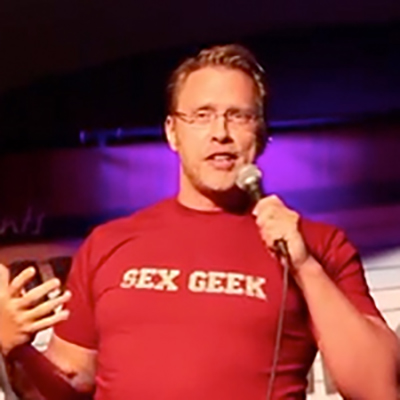 Join Reid for an engaging and informative discussion about how you can ignite passion and pleasure in your romantic life! 
This might be the best workshop you will ever take! What could be more fun than learning new ways to liven up their intimate life!
Darling Way and Reid Mihalko provide a setting where speaking openly and asking questions about intimate topics is absolutely safe, and in fact, invited. In a world where most of us are taught that it's impolite to talk about sex, and where many of us grew up being nervous exploring even our own bodies… It's little wonder that most people arrive at adulthood finding it hard to express what they want from their partner. But, if you don't learn what you want, and how to ask for it, you can be assured that you will never find it. So we are here to help you get the romance and intimacy that you want!
We bet know one ever taught you the things we want to help you with like: How to use your mouth to give pleasure? Or how to make intimate acts more comfortable? Is there a difference in personal lubricants? Is spanking your lover acceptable? How can you amp up the energy during intimacy? And/or so many other questions everyone has!
Everyone wants to be a great lover, but without great coaching, you will never be the best you can be. Somehow people think they can learn from watching porn, but we think that is as ridiculous as learning to drive from watching The Fast And The Furious!
Given all these factors, it's easy to see how so many people can feel so insecure about sex.
The good news is: It doesn't have to stay that way!
We can help you become the fantastic, confident lover everyone wants to be, no matter how shy, inexperienced, or how many bad relationships you've had. Most of us feel similar types of insecurities when it comes to lovemaking because most of us have had little or no guidance in what it takes to be successful at intimacy. We have been erroneously taught to simply wing it; but we really should value our intimate lives at least as we value sports. So we are here to coach you! Even a little bit of great sex education can put you in a completely new category when it comes to love making! And once you start gaining more competence in the bedroom, that competence turns into confidence, which begets more competence. The best part is, as you become more competent, your confidence begins to help your lover feel more confident too!
Thus your transformation becomes contagious!

Start Being the Change You Want in the Bedroom!
Date: Monday, October 10th, 2016
Time: 7pm-9pm CDT
Location: Darling Way Boutique, 3423 White Oak, Houston, Texas 77007
Cost: $20 in advance/online; $25 at the door REGISTER HERE!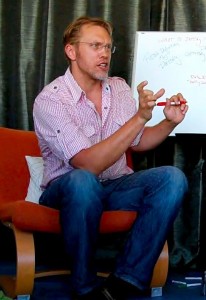 ABOUT REID: America's favorite sex geek, Reid Mihalko of ReidAboutSex.com and Relationship10x.com helps adults and college students create more self-esteem, self-confidence and greater health in their relationships and sex lives using an inspiring mixture of humor, keen insight, and comprehensive sexual health information.
Reid frequently speaks at colleges and universities on sexual assault prevention and healthy relationship skills, and regularly appears in the media sharing his views on consent, dating, and shame-free sexuality.
Reid's workshops and college lectures have been attended by close to 50,000 men and women. He has appeared in media such as Oprah's Our America With Lisa Ling on OWN, the Emmy award-winning talk show Montel, Dr. Phil's The Doctors on CBS, Bravo's Miss Advised, Fox News, in Newsweek, Seventeen, GQ, The Washington Post, and in thirteen countries and at least seven languages.
Reid is also founder of Sex Geek Summer Camp and Sex Geek School for Gifted Sex Geeks which help sex educators learn valuable business skills that allow them to reach more people, transform move lives, and make a better living as sexperts.
Follow Reid on Twitter and Facebook and YouTube.