Calendar
COVID-19 News: As new information comes in and we all figure out how to navigate today's constantly shifting landscape around COVID-19 [Some useful resources HERE], please continue to check back here for updates on events being re-designed to happen virtually, being postponed, or reschedule. For events happening several months into the future, while there may be no change in status; I am considering all options (and informing myself of better options). I will update ticket holders when there is more to know. Thank you for your patience. Questions? Email me at Support@ReidAboutSex.com.
Looking to support the Portland Protests? I've collected some links that I found helpful for me in understanding the situation around the Portland Protests and ways I can support the PDX protesters… Before you support Portland, take a second to research what's happening around you locally and how you can show up for your community. What's happening in PDX isn't only happening here. I'll try to update with new links as I have time. Hope these links help.

Looking for Anti-Racism Resources? Just in case you're looking for resources that might help you and your loved ones around unlearning and learning around systemic oppression, police violence, and anti-racism work here are three links I found invaluable for my journey. Please share, and deep gratitude to all the people who contributed to the making of these resources… Scaffolded Anti-Racist Resources, National Resource List, and the Social Justice Love Languages.
Are you voting by mail in the U.S. election? The election is approaching FAST… Have you registered to vote by mail if that's available to you? PLEASE DON'T WAIT 'til the last minute in case the postal service gets overwhelmed. Regardless of your party affiliation, make sure YOUR vote counts! Info and more ways to support MORE people voting… https://VoteSaveAmerica.com
On this page, you'll find the following: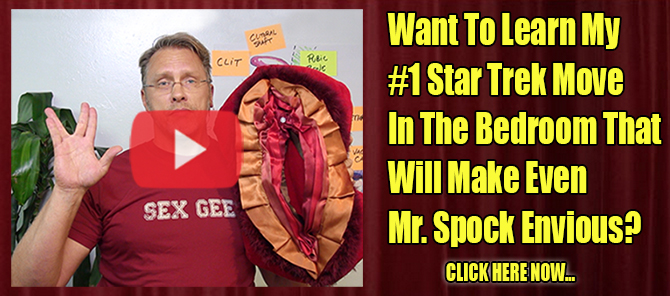 Got Calendar Alerts?
Want to know when new events
get posted?
CLICK HERE to receive event announcements,
juicy advice, PLUS a free 3-min tutorial on
one of my favorite bedroom moves!
---
UPCOMING VIRTUAL WORKSHOPS & EVENTS
(Chronological Order)

These upcoming, virtual workshops & events will happen LIVE on Zoom. Some will be recorded. Some not. Some have tiered ticket pricing and scholarships available. Please see the registration page for info!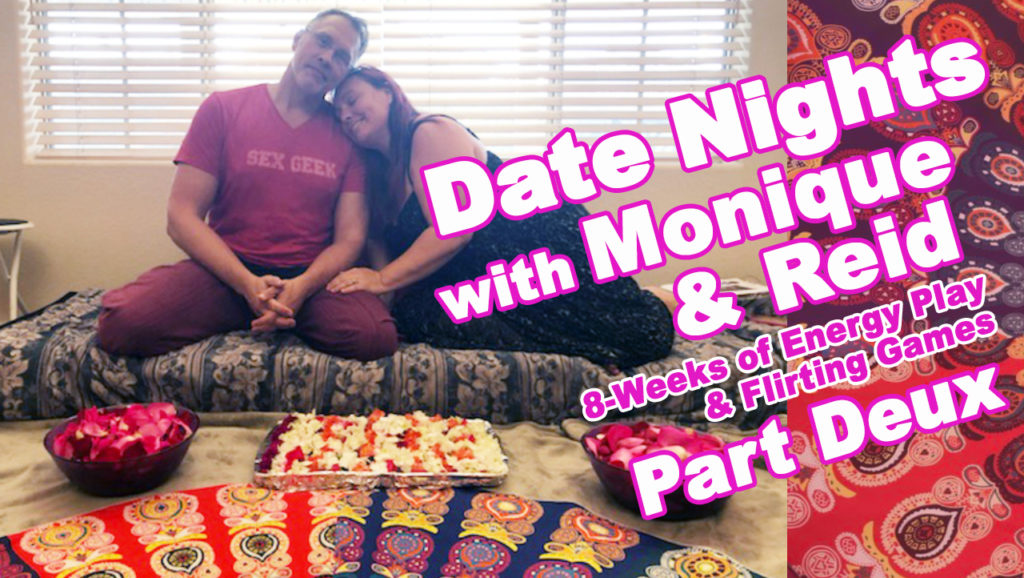 Aug 5th thru Sept 23rd—
Have a Date with Reid and Monique Darling EVERY WEEK!
We just finished 8 weeks of our first fun-filled, juicy Date Night Series with 60+ amazing participants who asked us to DO IT AGAIN! And we are! In these chaotic times, MORE FUN and CONNECTION sounds perfect… Will you join our friendly and fantabulous Date Night Alumni and add your unique personality and energy to our awesome sauce? We hope so!
Ask yourself…
Need a weekly dose of fun, silliness, and games to make you laugh?
Does engaging your heart and mind while deepening your abilities to tap into pleasure and feel more confident spark your interests?
Would you like to connect with amazing, heart-opened, friendly human faces and feed your soul?
Receive Lifetime Access to all the Date Night recordings so you can experience them whenever you want over and over!
Tiered ticket pricing* to help everyone join us + you can encourage your shy friends to "test-drive" our Date Nights to see if they are a GREAT fit with our 30-day money-back guarantee! TICKETS & Info HERE
*Tiered Pricing includes access to the Date Night members portal so you can watch August 1st's Pleasure & Flirt Lab Orientation (before you join us for our Wed nights together! Why? So you're up to speed with the rest of the group even if you missed previous Date Nights)!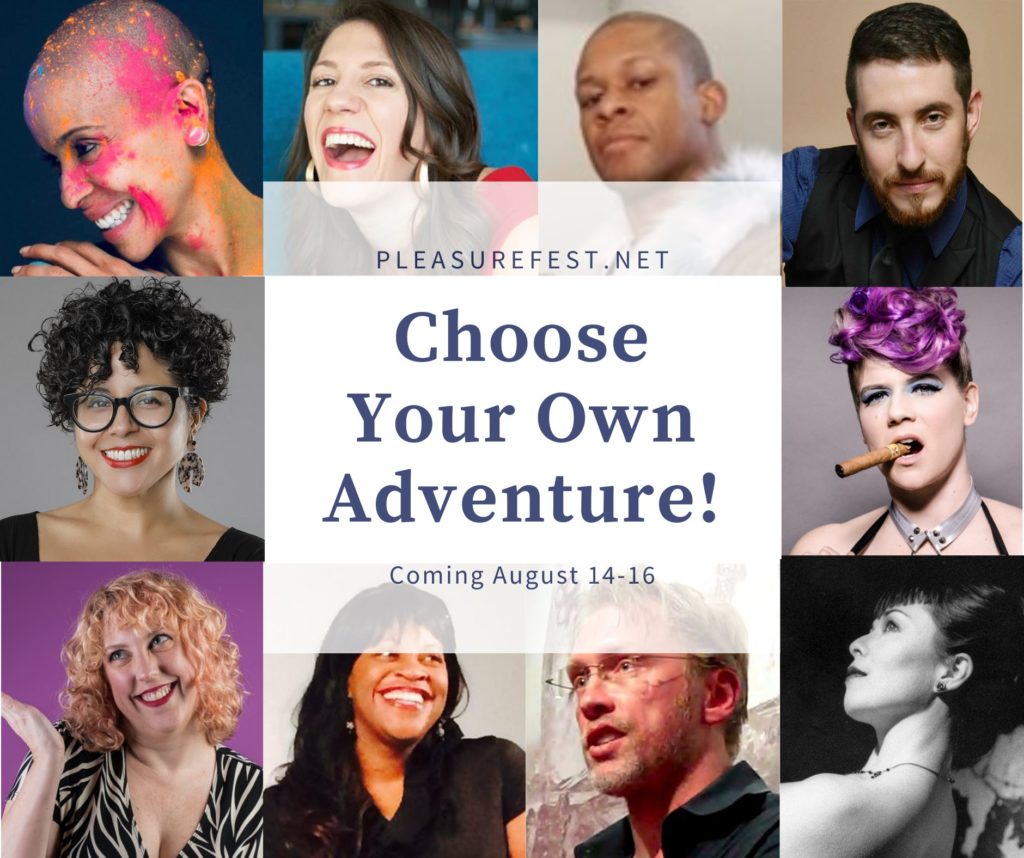 Aug 14-15— PLEASURE FEST!
Join us for a weekend of geeky #PleasureFest'ing! There's an incredible lineup of teachers, thinkers, activists, and performers… And they have one mission: to help you explore different ways pleasure manifests in the world and in your life!
Learn more about the lineup and get tickets at http://PleasureFest.net – Use Code SG1234 at checkout to receive a 10% discount off your ticket!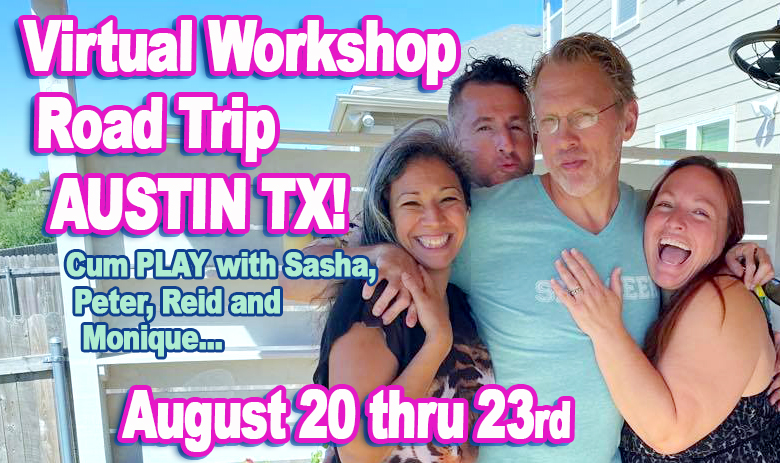 Aug 20th thru 23rd—
4 Days of Laughter, Fun, and Virtual Sexual Self-Confidence!
Monique, Peter and Reid couldn't travel in-person to Austin, Texas, to join Sasha Rose Love and her amazing community of open-hearted humans, but that isn't going to stop us (or YOU!) from visiting Austin VIRTUALLY…
Discover all 4 days of wonderfully fun and empowering workshops we've got planned… SHARE the Facebook Event Invite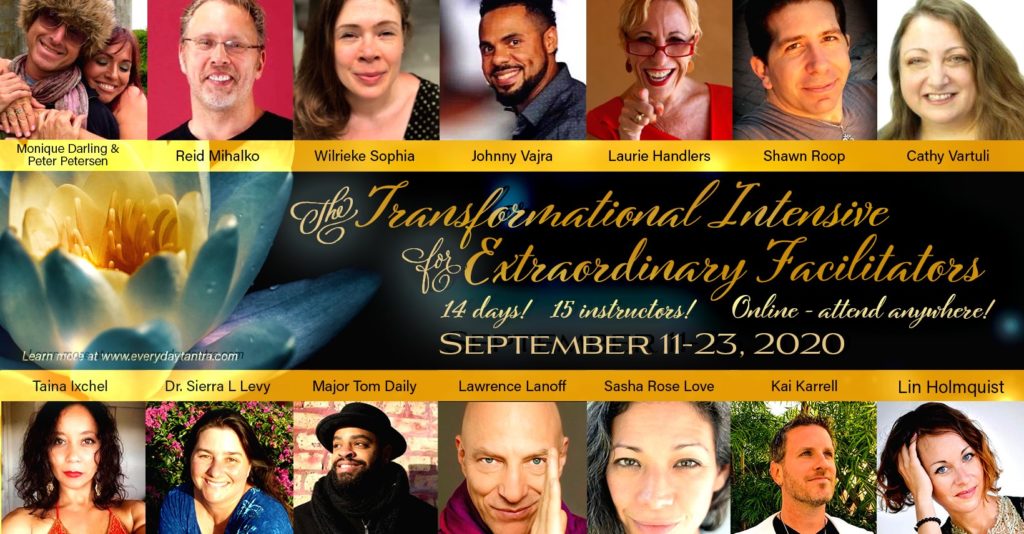 Sept 11th thru 23rd—
Everyday Tantra's Transformational Extraordinary Facilitators Intensive**
Are you a sex-positive professional? Do you feel called to helping humans transform their lives? If so, join guest speaker, Reid Mihalko, and a host of amazing teachers for 2 virtual weeks of sharing powerful tools and approaches for upping your facilitation skills to extraordinary levels! Take your transformational skills and career to the next level from anywhere in the world.
Use my coupon code, "Reid," during registration to receive $50-OFF registration—Early-Bird registration ends Sept 1st (Save $300 if you register by Sept 1st). Teacher Info & Registration HERE.
Like testimonials? Read this event's testimonials on the Facebook Event LINK—Invite your peers!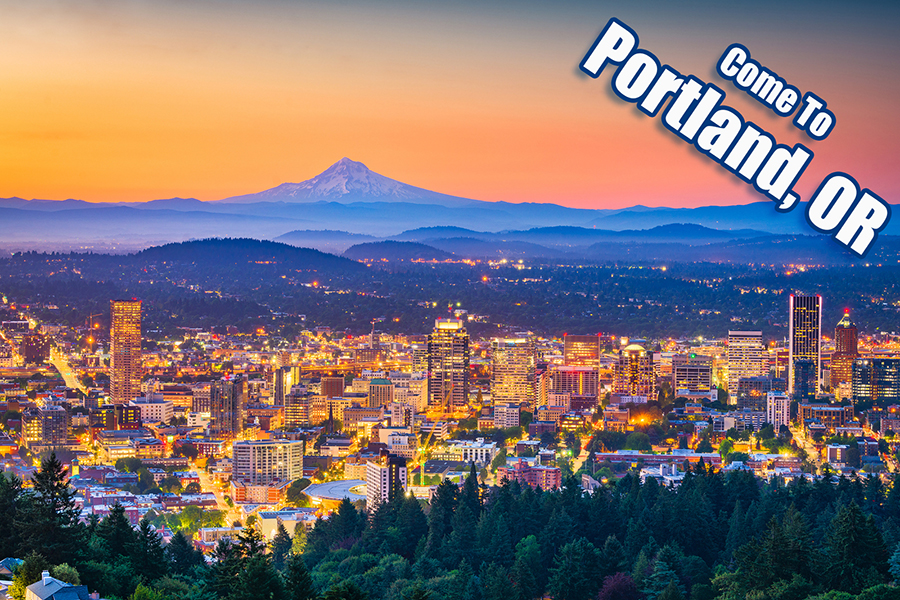 Oct 16th thru 18th—PORTLAND, OREGON
Sex Geek Conservatory
This event is still scheduled to happen in-person. We will continue to monitor current events and will reassess as we approach October. Updates will be posted on this page and ticket holders contacted as needed.
Fri-Sun, Oct 16-18th, 2020 : Sex Geek Conservatory—public speaking skills for sex educators!
http://SexGeekConservatory.com
REPEATING
WEEKLY & MONTHLY
EVENTS…

Aug 5th thru Sept 23rd—
Have a Date with Reid and Monique Darling EVERY WEEK!

We just finished 8 weeks of our first fun-filled, juicy Date Night Series with 60+ amazing participants who asked us to DO IT AGAIN! And we are! In these chaotic times, MORE FUN and CONNECTION sounds perfect… Will you join our friendly and fantabulous Date Night Alumni and add your unique personality and energy to our awesome sauce? We hope so!

Ask yourself…

Need a weekly dose of fun, silliness, and games to make you laugh?
Does engaging your heart and mind while deepening your abilities to tap into pleasure and feel more confident spark your interests?
Would you like to connect with amazing, heart-opened, friendly human faces and feed your soul?

Receive Lifetime Access to all the Date Night recordings so you can experience them whenever you want over and over!

Tiered ticket pricing* to help everyone join us + you can encourage your shy friends to "test-drive" our Date Nights to see if they are a GREAT fit with our 30-day money-back guarantee! TICKETS & Info HERE

*Tiered Pricing includes access to the Date Night members portal so you can watch August 1st's Pleasure & Flirt Lab Orientation (before you join us for our Wed nights together! Why? So you're up to speed with the rest of the group even if you missed previous Date Nights)!

Geek Out with Reid EVERY Month—Start for $1

Test-Drive working with Reid every month (PLUS, get immediate accessing to over $197-worth of relationship and sexual self-confidence building training videos) for Reid's special $1 Trial Offer!

---

PAST WORKSHOPS—
That Have Been Recorded…

Just because you missed it, doesn't mean you can't participate! Purchase access to the recordings and bonuses NOW…

DATING YOUR SPECIES, the workshop

Get lifetime access to Dating Your Species for just $47. Watch the videos, do the worksheets, learn how to avoid the Venn Diagram of Misery and start Dating Your Species!
CLICK HERE for more info.
Comes with Reid's 30-Day, No-Risk, Money-Back Guarantee: Test-drive all the course materials for an entire month! If you learn nothing, just ask for your money back within 30-days and receive a full refund.

Blowjob Grad School, the workshop

Get lifetime access to Bj Grad School—the videos, the handout, etc—for just $47!
Click HERE for more info.
Comes with Reid's 30-Day, No-Risk, Money-Back Guarantee: Test-drive all the course materials for an entire month! If you learn nothing, just ask for your money back within 30-days and receive a full refund.

---

---