Sex Geek School For Gifted Sex Geeks, a.k.a. (SG)3
Want 24/7/365 Access 
for Life

 to Reid's Business Geekery? You Found It!

Sex Geek School for Gifted Sex Geeks, aka (SG)3, is Reid's 6-week, Online training and support course.  Access (SG)3 Online and get that best business, marketing and facilitation/workshop design insights Reid has to offer with your lifetime membership!

Increase your business acumen and professional savvy while diving deep and sharing his best information with you!

These business, marketing, design/facilitation, and speaking skills will allow you to unlock your business and educator potential, reach more people with your message, and give you the tools and know-how to increase your income while having more fun, ease, and productivity in your life!

With Your Paid In Full Tuition To (SG)3, You Receive:
Life-Time Membership, 24/7/365 Access 
Access to (SG)3's "drip-system" course materials and "deluge" tutorials! 
So you can learn without getting overwhelmed AND get access to what you need most ALL AT THE SAME TIME! Part of (SG)3's brilliance is that longer, deep-dive, educational lectures and corresponding worksheets in the course are released daily in "drip-system" fashion. That means access to a new, daily training video 5-days a week over 6-weeks. (SG)3 also gives you IMMEDIATE ACCESS to dozens of Walk Through Tutorials Videos on a variety of specific topics so YOU can begin implementing the things that you need done ASAP and "deluge" yourself as needed without worry!
Again, you get access to 6-Weeks of "easy-to-ingest and implement, cutting edge business, branding, marketing and facilitation/curriculum design training
Training videos that will explain concepts, tactics, and strategies
Training videos walking you through specific implementation so you can relax rather than freak out when doing online/technical things!
Audio lessons and advice you can download and listen to anywhere!
Downloadable handouts and worksheets
Weekly transcripts and downloadable PDF's to anchor the lessons and chart your gains!
Fun, exciting homework assignments that build toward experiential skills and insights!
Reid's 30-Day 100% Money Back Guarantee – Try (SG)3 Online for a month with nothing to lose! If you don't find it satisfying, just ask within 30-days for your money back and receive a 100% full refund.
After the 30-Days, and you're sure Reid's teaching style is a good fit for you, get access to $885 worth of (SG)3 Bonus Content! 
(SG)3's Content Covers Overviews, Cutting-Edge Best Practices, As Well As Specifics In…  
Branding & Positioning
Marketing & Social Media
Entrepreneurship Vs. Self-Employment Vs. Working For Someone Else
Best Business & Revenue Models for Sex Educators
Technology & Automation
Content Creation & Curriculum Design
Digital Publishing & Live Events
Rates, Pricing & Sales Models
Self-Care & Sustainability
Working with the Media & PR
Best Business Practices & Basic Accounting
Virtual Assistants & Outsourcing
Basic Legal & Tax Overviews
(SG)3 Membership Also Gants You Access To:
Sex Geek Summer Camp and (SG)3's "For Campers and Alumni Only" Secret Facebook Group so you can easily keep in touch with your fellow (SG)3'ers, and Reid cheering you on!

Similar Business Seminars, Courses, and Events Can Cost You Thousands of Dollars!
Compare (SG)3 to the cost of attending just ONE of the dozens of weekend seminars I've gone to… at $1997. (Never mind the additional cost of 3-4 nights stay at the 4-5 star hotel these trainings are usually held at… That's $600+ PLUS the cost of meals at said 4 or 5-star hotel, which can easily run another $200+ to the bill…This would bring your out of pocket expense to a minimum of $2797 per seminar)
$1997 + 600 + 200 = $2797 per typical business seminar
But before you spend that $2797… You've still got to spends hours upon hours researching which event out of the hundreds that exist you're going to attend… Let's say you put in 10 hours researching… Depending on what you charge per hour to do what it is that you do… When I first started doing relationship coaching, I charged $60 an hour. Now I charge $300… So that's…
10 hours at $60/$300 = $600 to $3000 of your time
AND then you've got to hope that you pick the right event for you and pray it gives you enough easy-to-implement information so you can make some headway in your career… At the very least you hope to make your money back. At it's worst, you're out $3397 to $5797 feeling more frustrated and closer to burnt out and pulling the plug on your dreams of making the world a more sex-positive place…
Cost of attending the wrong seminar = ???
And even if it was a good seminar, you'd still have to translate the business jargon into sex geek speak. And you'd most likely be alone as the one and only sex educator in the room… I know, because I often was the only sex educator in those rooms! Which also meant (despite the most well-meaning efforts of some very smart business types) I had to endure the clunky language and unintentional "isms" that came with the corporate-influenced, sex-negative, heteronormative and sexist business territory.
Let's face it, being surrounded by your peers, attending an event that is designed and proven to work for sex-positive professionals, and uses inclusive, body positive, and gender/race/identity/non-abelist savvy/non-sexist language and teaching examples… Well, what's that worth to you?
It's Priceless.
(SG)3 Will Catapult Your Career!
But Wait! That's Not All… (SG)3 BONUSES!
(SG)3 BONUSES: In addition to the 6-Week Online Course, I'm OVER-DELIVERING with these…
RIGHT AWAY BONUSES:
Meta Launch Behind the Scenes: Watch while Reid and Cathy Vartuli planning one of the original launches of Sex Geek Summer Camp and (SG)3. (Video Series – $97 value)
Getting Started Bonus with Cathy Vartuli: Get some amazing advice of how to assess what you need to work on first and what actions to take with TheIntimacyDojo.com's ever brilliant Cathy Vartuli! ($97 value).
 Reid's 30-Day 100% Money Back Guarantee!   
Ask for your money back within 30-Days of Registering for (SG)3 and we'll gladly refund you!
Get Access Right Now! Don't let your business languish one more day!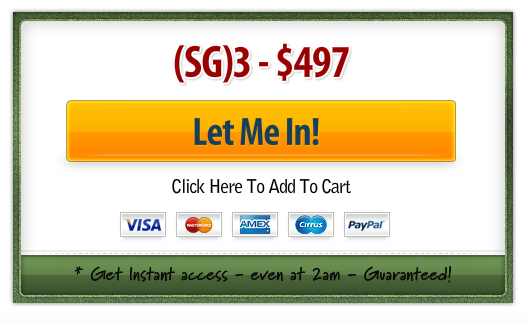 Or make 3, easy payments of $177 (automatic monthly payments)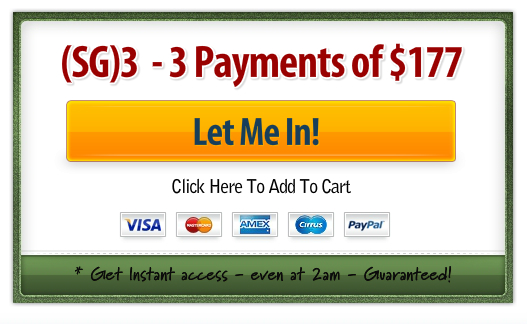 People Had This To Say… 
The Tom Hanks of Sex Education…
I've always said that Reid Mihalko is the Tom Hanks of Sex Education. In that vein, who better to guide you on how to build your business than the person in your field that's at the top of his game? Engaging, smart, fun, approachable and above all a superb teacher. Reid Mihalko will give you the inner permission to take your sex education practice to the next level.
~Elle "Lady Cheeky" Chase, Sex Blogger and Workshop Leader
From both your perspective and your clients'…
Reid has an uncanny ability to see your practice from both your perspective and your clients' (or audience's) perspective…. [Reid] also brings years of experimenting with and analyzing different facets of sex education to your planning process. Any time I've looked at making a strategy shift, Reid's perspective has proven to be of tremendous practical value.
~Alex Morgan, Workshop Leader and Sex Worker Rights Activist
Anything new he is offering I want front row…
Reid Mihalko has the unique ability to be able to take big, overwhelming things and show you how to break them down into smaller, manageable chunks. He is great at seeing and articulating a "third" option whenever I am stuck in an either/or situation. He has changed my life numerous times and anything new he is offering I want front row seats for 'cause I know it's gonna be good!"
~Monique Darling, Authenticity, Vulnerability, and Relationship Coach