Here's a list of Reid's most requested workshops…
Click on the workshop title to jump to it's description, or scroll down the page. Don't see what you're looking for? Email me at Reid (at) ReidAboutSex.com and let me know what you're looking for. Chances are, I have it and it's just not on this list. 🙂 And, if I can't teach it, I'll do my best to point you at someone who does.
Blowjob Grad School
Date Your Species
Energetic Sex for Pragmatists
Negotiating Successful Threesomes
Plays Well With Others
Poly-Curious 101
Rough Sex for Nice Folks
Tantra for Beginners
The Full Body Kiss
Tickling The Taint and Beyond
BLOWJOB GRAD SCHOOL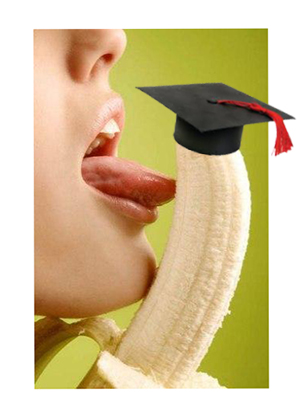 You've learned the basics… Now it's time to get your masters in the advanced tricks, and leave with your PhD in Fellatio!
If you…
Would like to take your current skills and craft to Jedi levels…
Ask questions and get advanced-level tips and tricks…
Leave your loved ones stammering, "h-h-How did you do THAT?!"
Let sex and relationship geek Reid Mihalko of ReidAboutSex.com be your Head Dean (see what he did there?!) and give you your PhD in oral sex so YOU can give and/or receive mind-blowing blowjobs that leave YOU and your lovers feeling satisfied, confident, and glowing with appreciation!
Regardless of your gender, sexual orientation, level of experience, relationship status, or what you're packing beneath your clothes, this class will cover how to show yourself and your lovers how to give and receive more pleasure.
In this advanced tips and tricks class with plenty of room for Q&A, you will learn:
How to leverage the pleasure anatomy of the penis and pelvis from tip to taint!
Reid's best tips and tricks for helping your penis owner not cum to quickly from your amazing skills…
How to "stack the deck in everyone's favor" so the penis your working with cums closer to when you would like it to…
Advanced skills to combine with Reid's easy-to-learn deep throating technique…
Reid's famous "Flying Squirrel" technique, PLUS how to do a Double Blowjob (What's a double blowjob, you ask? Come find out!)…
Plus a few other graduate level, sexy secrets that will leave you feeling inspired and confident!
If you've been waiting to go back to school, look no further than this humorous and informative workshop that you're guaranteed never to fail out of!
DATE YOUR SPECIES
Most people's relationship problems stem from being in love with good people who're horrible fits…
Are you confused about dating, mating, and relating in the 21st Century?
Unsure how to make a relationship last past Netflix' latest hit or see more than one Super Bowl?
Can't tell Mr/Ms. Right from Mr/Ms. Trainwreck?
Dating, marriage, and the reasons we stay in relationships have changed a lot since the days of our great-grandparents. We have more choice today in how we love and structure our relationships than ever before, but the cultural advice is the same as it was 200 years ago (with disastrous consequences!).
Join sex and relationship geek Reid Mihalko of ReidAboutSex.com for this humorous, frank and interactive, workshop intensive where Reid boils down more than 150,000 conversations he's had about sex and relationships and walks us through his best thinking and advice on making sex, dating, relationships, and mating work! Discover what relationships YOU should be choosing! Discover what's your self-Expression in love, friendship, family and intimacy.
Participants will learn:
How to figure out what species YOU are!
Tools to determine if someone is a good or horrible fit for you…
Why thriving relationships are no longer about duration…
A new way of defining and navigating love that changes everything!
Communication Skills to ask for what they want and how to avoid past relationship mistakes…
A few of Reid's "black belt" relationship tips and tricks!
Regardless of your sexual orientation, gender identity, age, relationship style… Whether you're in a relationship or single, divorced or married, friends with benefits or whatever… This workshop goes deep with information you may have not considered when it comes to revolutionize your relationships and how you love!

ENERGETIC SEX FOR PRAGMATISTS
Explore Kundalini, the "Tantric Twitchies," and Vibrational Luvin'

Without the Woo-Woo

! (with live Demos, too)
Remember that Cosmo magazine article that talked about how Tantra and breathing could give you explosive orgasms? How about the urban legend about Sting having sex for eight hour stints?
Regardless of your tolerance for words like "chakras" and "yoni," there is a non New Agey way to understanding and incorporating ecstatic experiences into your bedroom routine that is fun, easy, and explosive.
If you or a lover have ever experienced post-orgasmic spasms or "twitches" after lovemaking, or feelings of heat and tension in your lower back, hands, neck or throat… You might be more energetic in your sex life than you think! And if you've never experienced those things but would like to, you might be pleasantly surprised how easily energetic sex is to grasp and play with.
Reid demonstrating energetic orgasms and what he calls "Tantric Twitchies" (Kriyas)
Join sex and relationship geek Reid Mihalko of ReidAboutSex.com for an evening of frank, fun, and electrifying learning targeted for folks who aren't New Agey. Reid promises to drop the woo-woo and leave his Sandskrit-to-English dictionary at home! And, for those of you who say Namasté instead of "thank you," Reid's got you covered, too!
You will be introduced to:
Reid's particular views on how sexual energy "behaves" and how it "works," as well as ways you can begin accessing more energetic awareness in the bedroom
What Kriyas ("the twitchys") can look like and what to do when you or a lover experiences them
Three possible approaches for engaging sexual energy and expanding it when exploring energetic sex with a partner or solo with yourself
What playing a singing saw has to do with energetic sex and expanding your lovemaking
Simple breathing and "presence" techniques to build up energetic awareness
How to use "pressure play" and where so you can help unlock and activate points on your lover's body to augment energetic experiences during love making
A few advance tips and tricks that will make you smile and your partner moan regardless of whether "the twitchys" happen or not!
Whatever your level of experience with sex that seems to be "more than just sex," Reid's humorous and informative instruction, sex education, and live demonstrations on this esoteric (and yet more common than you think) realm of energetic sex is not to be missed!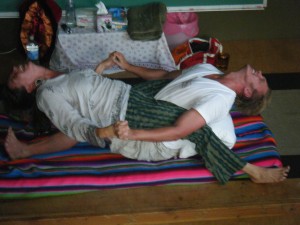 Not sure what Energetic Sex is? Download Reid's FREE PODCAST BELOW…
NEGOTIATING SUCCESSFUL THREESOMES
Double your pleasure without destroying your relationships…
The ménage à trois is a popular fantasy with twice the pleasure potential, but navigating a three-way romance (if only for one night) can be tricky. Join world renowned sex and relationship geek Reid Mihalko of ReidAboutSex.com for this R-rated, fun-filled workshop (with live demonstrations!)…
Not only will you get a chance to ask questions in this workshop, but we'll cover:
What are the best techniques to satisfy two lovers at once?
Ways to overcome fears and concerns – Yours AND your partner's!
The most common threesome mistakes (and how to avoid them!)
How to negotiate boundaries and safer sex protocols to make your next menage a trios tré bien!
Interested in M-F-M threesomes, F-M-F threesomes, F-F-F threesomes or M-M-M threesomes?… Whether you've had more threesomes than Jim Morrison or are just beginning to consider three-in-a-bed might be something you'd like to explore, this workshop will give you plenty of tools, tricks, perspectives and laughs to enhance your love life and strengthen your relationships! Bring your loved ones, bring your friends, and enjoy an educational and entertaining evening on how to successfully navigate one of the most common sexual fantasies: the threesome!
Even if you would NEVER be interested in a 3-way, this fun-filled class will give you lots of ways to talk to your loved ones about the things you DO WANT in the bedroom – no matter how tame or outrageous!
PLAYS WELL WITH OTHERS
Knowing where to draw the line together and how to talk about it can save you both a ton of headache the next day!
Navigating group sexual dynamics in any relationship takes skill, patience and a little bit of luck. If "luck" is where opportunity and preparation meet, then learning how to negotiate sound relationship boundaries and agreements is a sure-fire way to make the two, or three, or four of you the luckiest people on Earth!
With the dizzying array of relationship options available to people who've decided to "play well with others," how do you, and your partner or partners (if you've got any), figure out what will work best? What is open to renegotiation? And what do you do when the inevitable challenges arise or when someone makes a bad call?
Join sex and relationship geek Reid Mihalko of ReidAboutSex.com for a workshop devoted to single people, couples, and multiple partners who want to learn how to create workable boundaries and agreements for playing sexually with others simultaneously.
In this humorous, interactive evening, you will learn:
The most common pitfalls of relationship agreements for group sex and how to avoid them
How to figure out what a boundary is and where your boundaries exist, so all involved can negotiate a win-win!
How and when to renegotiate an existing rule or agreement
Negotiating techniques for when you're the single person joining in with a couple or moresome
How to merge different styles of "sexploration" in monogamy and nonmonagamy so that everyone has a decent chance of ending up happy "the day after"
Five essential things that will help you survive any group sexploration
How to work through upsets in ways that will make your relationships stronger
This workshop is open to couples and singles and moresomes of all sexual orientations and relationship statuses.
Whatever you level of experience and curiosity, whatever your relationship status or orientation, Reid promises an informative evening chocked-full of great communication and relationship skills!
POLYCURIOUS 101
Learn about Non-Monogamy from Reid!
Curious about this new "lovestyle" you're hearing a lot about called polyamory? Maybe you've read all the books but want to talk to folks actually living and loving the poly lifestyle…
Whatever your reason or level of experience, join sex and relationship geek Reid Mihalko of ReidAboutSex.com for a workshop full of tips and tricks and Q&A!
In this fun, informative and easy-to-understand primer on Polyamory and open relationships, we'll cover:
Definitions, vocabulary, and different ways to construct non-monogamous relationships
The elements that make Polyamory workable (and those that create frustration and regrets!)
Open relationships' most common pitfalls and how YOU can avoid them
How to create safety by figuring out and negotiating your boundaries and agreements
How to find your Perfect Poly Fit and merge different poly styles to decrease upset and increase your odds that everyone is happier and MORE fulfilled
3 tips and tools that will help you survive any poly exploration
The secret reframe that turns jealousy from a death knell into a beacon of hope and healthy relating!
Resources, books, and tools to proceed into the world of responsible non-monogamy, at whatever your preferred pace or interest level… Tools that help in monogamy, too!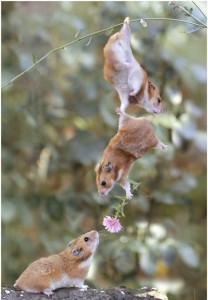 Opening up relationships can be tricky, but it's not impossible! You can learn the skills and develop the patience and perseverance to win at non-monogamy. Yes, mistakes will be made, but why make any more than you have to? Join us for a workshop devoted everyone already charting or just considering new territories in their relationships.
Show up with your questions and leave with new-found confidence and self-esteem for your relationships and sex life!

ROUGH SEX FOR NICE FOLKS
When you or a lover likes it… Rough.
If you're a lover, not a fighter, but you or your lover like it a little rough, let America's favorite sex geek (and double black belt, former fight choreographer for indie films), Reid Mihalko of ReidAboutSex.com, show you how you can safely be a bad ass in bed.
Yep, martial arts moves and stunt-man techniques for the bedroom.
From wresting to rough sex to advanced ergonomic techniques, join us for this humorous and informative workshop (with live demos!) on how to unleash your inner Bruce Lee of the bedroom.
In this worksho for people of all genders and orientations, we'll cover:
Rough sex for nice guys, gals, and folks of all genders and orientations!
The best sex positions, proper body positioning and ergonomics for harder, stronger, longer sex
The difference between "thuddy" and "stingy," and why you should care!
Why and how wrestling can be a turn-on
Hair-pulling 101
Spanking basics made easy
How to bite (and how not to!)
How to move your partner's body around the bed with more ease
And much more!
No matter your experience level, orientation, relationship status, this class is going to be educational, fun, and give you some delicious bedroom kung-fu. Sit and watch as Reid demonstrates how easy it is to be a black belt at sex! We'll even have plenty of room for your questions! Join us! Bring friends! Bring a note book!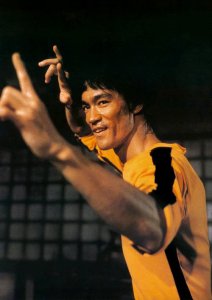 If you've been waiting to go back to school, look no further than this humorous and informative workshop that you're guaranteed never to fail out of!
TANTRA FOR BEGINNERS
Taking the woo-woo out of all those ancient (and juicy) lovemaking techniques…
Do you wish there was more than just the hump, grunt and grind of conventional sex? Ever feel like your lover (or yourself) was cursed with only one color to paint your sexual landscape with?
Don't get us wrong, we know sex -even mediocre sex- can be lots of fun, but do you ever wish you had a wider palette of techniques and experiences to draw from?
Perhaps you've heard of Tantra and remember reading somewhere (last month's Cosmo?) something about "expanded orgasms," but think that kind of stuff is only for people like Sting, yoga instructors or porn stars.
Maybe you've had ecstatic experiences in the bedroom that boarder on spiritual, but they're so far and few between that you can hardly recall (and maybe it was just the booze…).
Perhaps you've read a book on the Kama Sutra or talked to someone about sacred sexuality, but it was too "woo-woo" and new age-y for your sensibilities…
What if we told you mind blowing, ecstatic sex was not only possible, but learnable and didn't have to set off your "new age" alarms?
What if we told you that conventional sex is like arts and crafts' class with a box of crayons that only holds eight colors? What if we told you there is a box of crayons with 64 colors AND a sharpener!… And it can be yours to color your world with (and that you don't have to stay inside the lines)!
Join sex and relationship educator Reid Mihalko for a fun, light-hearted romp into the world of sacred sexuality. Explore enhanced lovemaking techniques, communication skills helpful for deepening intimacy, and breathing techniques to increase your arousal and sexual stamina in this workshop designed for anyone curious about Tantra, bettering their relationships, and having fun in the bedroom.
In this 2-hour, pragmatic, informative (and humorous) workshop, you will be introduced to:
Tantra and sacred sex basics
What the heck is energetic sex, how it "works" and why so many of us never figure it out
Breathing techniques that you can use to access new areas of sensation and body awareness
Kissing as the "gateway drug" to higher states of ecstatic sex!
Simple exercises and pressure points you can practice alone and with a partner that will kick off your energetic sexual journey
A few advance tips and tricks that are sure to make you smile and your partner moan!
THE FULL BODY KISS
Great Making Out is More Than Just Using Your Mouth…
Ever liked someone only to discover that they were severely lacking in the kissing department?
Worried that you might be one of those "bad kissers" the Cosmo articles talk about?
Your lover "almost there" where it comes to kissing, but you're at a loss for how to upgrade their technique or even talk about it?
Perhaps people tell you that you're a good kisser, but you want to be a GREAT kisser…
Kissing. Macking. Smooooching. Necking. Snogging.
Lip-Locking. Tonsil Hockey…
Call it what you will, but making out is one of the best appetizers on the menu when it comes to turning a person on. And Full-Body Kissing (the art of using your mouth, lips, tongue, face, hands, arms, hair, shoulders, and legs) can be a main course all to itself, but only if you know how!
Join world-renowned sex and relationship geek Reid Mihalko for an entertaining evening of frank, humorous conversations and hot demonstrations on how to take your kissing to the next level!
In this 3-hour workshop, complete with demonstrations where all you have to do is watch, take notes, and ask questions. You will learn:
How to use your entire body to turn any kiss into a Full-Bodied Kiss
Ways to use pressure, body weight, and sound to enhance you and your partner's making out
How NOT to give hickeys!
Reid's favorite erogenous zones for surprise smooch attacks!
Why French Kissing isn't the end-all-be-all and what lies beyond simle "tongue-macrame"…
Practical approaches to teaching a lover how to be a better kisser.
Fingers and forearms and why they're JUST as important as your lips in making out…
PLUS…Tips on breaking the ice for that anxiety-ridden first kiss and how not to botch it!
Whether you're focusing on making your date swoon the first tie your lips touch or getting your lover breathing heavy and writhing with pleasure on the couch, The Full-Body Kiss workshops going to upgrade what your mouth and body are capable of. Take your kissing technique beyond 8th grade, and start getting your black belt in making out today!
Looking for something fun to do for "date night?" This workshop will definitely give the two of you something to discuss over dessert…Heck, maybe you'll be the dessert!
TICKLING THE TAINT AND BEYOND

It taint penis or pussy, and it taint ass… And prostate is the new G-Spot!
It's Anal August here at the Pleasure Chest, and we're calling in one of our geekiest Sex Geeks, relationship geek Reid Mihalko of ReidAboutSex.com, to shed some light and slather some lube on two "untapped" pleasure resources: the not-spoken-enough-about Perineum and Prostate!
We know what you're thinking: the Whatzit and the Whodoyacallit? Exactly!
Men and women and those who love 'em: you do not want to miss humorous and informative 2-hours with Reid 'cause Ticking the 'Taint and Beyond: Perineum and Prostate Play for Beginners and Black Belts will reveal tips and tricks you've probably NEVER heard of!
In this R-Rated, 2-hour class (with plenty of time for your Q&A on backdoor-basics), you will learn:
What a the Perineum is, where it is on men and women, and how it can increase sexual pleasure
How you can blow someone's socks off by playing with the Perineum fully-clothed, fully-naked, or somewhere in between!
Where the Prostate is, why its referred to as the "male G-Spot," and why you want to know all about it… Even if you don't play with men!
3-ways you can explore Prostate Play on your own, with a partner, and in groups!
Some great communication tools for introducing your partners to Ass-Play and beyond, including a few black belt level massage moves that are ass-play but you'd never know it!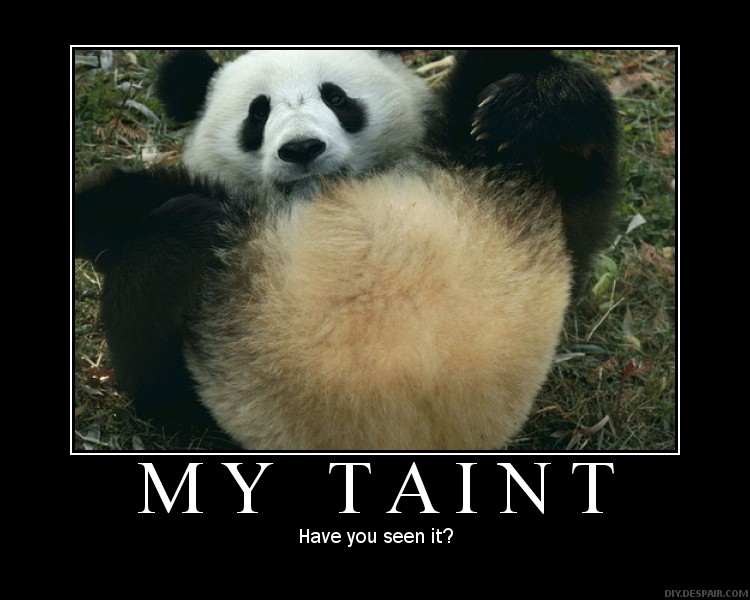 Whatever your orientation, relationship status, level of experience or feelings about back-door action, join us for an entertaining evening of stimulating sex education covering the 101, the 411, and a few 69's ta boot! And let Reid and the Pleasure Chest help you can put the "us" in anus this August!
Curious about booking Reid for a private class? Go HERE!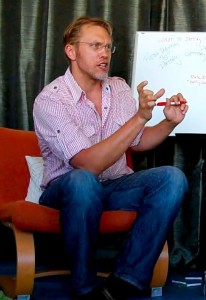 ABOUT REID MIHALKO: Sex and relationship geek Reid Mihalko of ReidAboutSex.com and Relationship10x.com helps adults and college students create more self-esteem, self-confidence and greater health in their relationships and sex lives using an inspiring mixture of humor, keen insight, and comprehensive sexual health information.
Reid frequently speaks at colleges and universities on sexual assault prevention and healthy relationship skills, and regularly appears in the media sharing his views on consent, dating, and shame-free sexuality.
Reid's workshops and college lectures have been attended by close to 50,000 men and women. He has appeared in media such as Oprah's Our America With Lisa Ling on OWN, the Emmy award-winning talk show Montel, Dr. Phil's The Doctors on CBS, Bravo's Miss Advised, Fox News, in Newsweek, Seventeen, GQ, The Washington Post, and in thirteen countries and at least seven languages.
Reid is also founder of Sex Geek Summer Camp and Sex Geek School for Gifted Sex Geeks which help sex educators learn valuable business skills that allow them to reach more people, transform move lives, and make a better living as sexperts.
Follow Reid on Twitter and Facebook and YouTube.