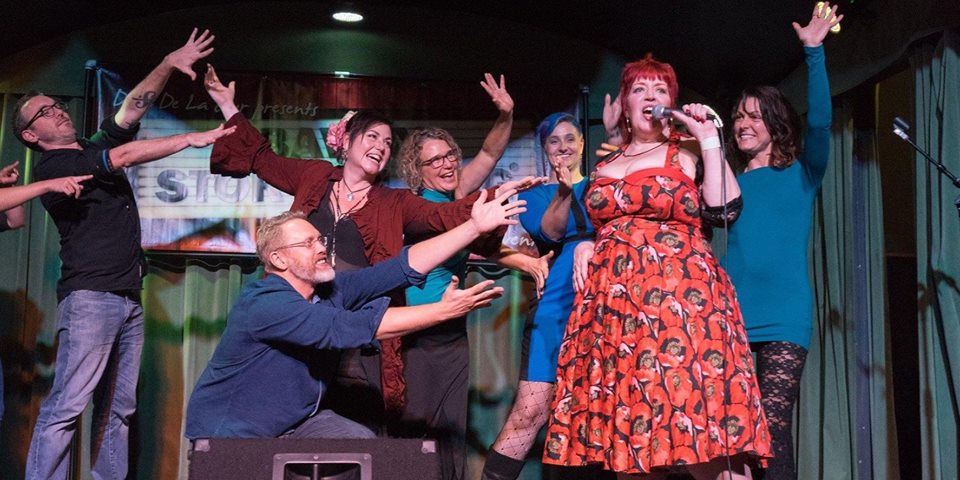 It's Reid's 50th Birthday at Bawdy Storytelling!
For decades, Reid's been rocking worlds, blowing minds, and making space for people to frolic. Now, as a thank you, we're gonna make him cry in front of his friends!
Come to the Bawdy Storytelling Roast of Reid Mihalko to listen to fun, touching stories, touchy fun stories, and fun stories about touching. (Did that make sense at all? Moving on…)
The evening will feature many Bawdy favorites, including music, BANG-O!, specialty cocktails, and a whole lot of sex talk.
VIP Tickets include reserved seating and a goodie bag filled with AMAZING toys!
Do you have a Reid story?!?! To pitch a story to host Dixie De La Tour, email dixie@bawdystorytelling.com by January 7th!!
DATE: Friday, February 2nd, 2018
TIME: 7:00pm-10:00pm
LOCATION: The Verdi Club,2424 Mariposa Ave, San Francisco, California 94110
TICKETS: Info here!! **** Proceeds from this event will be donated to the Center for Sex and Culture ****
View This Event And Invite Your Friends On Facebook HERE!! 
ABOUT BAWDY STORYTELLING: Bawdy Storytelling – the Original Sex + Storytelling series – is into its EIGHTH YEAR of Sex and Storytelling performance in San Francisco! We feature Real People & Rockstars sharing their Bona Fide Sexual Exploits Live Onstage; think of us as an award-winning One Night Stand with the Moth & Savage Love. Storytellers are an eclectic mix of Authors, Porn Stars, Sex Educators, Comics & More, along with Regular Joes just like you who submitted their true stories online and were chosen for their panache and sense of (Mis)Adventure.
Bawdy Storytelling features tales of Carnal Wins & Epic Fails with No Scripts, No Nets, and No Holds Barred. These folks aren't reading from cue cards: this is honest-to-badness story time with true sexcapades and poignant, transformational tales at each and every show. Join Sexual Folklorist Dixie De La Tour & sex-positive Locals as they share their own stories of Love, Lust, and making you feel funny in your bathing suit area.
Hey, you may even go home with a few new tricks for your boudoir arsenal!
Want more Bawdy?
BawdyStorytelling.com
Twitter: @Bawdy
Facebook.com/BawdyStorytelling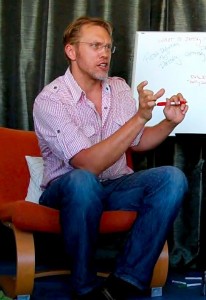 ABOUT REID: America's favorite sex geek, Reid Mihalko of ReidAboutSex.com and Relationship10x.com helps adults and college students create more self-esteem, self-confidence and greater health in their relationships and sex lives using an inspiring mixture of humor, keen insight, and comprehensive sexual health information.
Reid frequently speaks at colleges and universities on sexual assault prevention and healthy relationship skills, and regularly appears in the media sharing his views on consent, dating, and shame-free sexuality.
Reid's workshops and college lectures have been attended by close to 50,000 men and women. He has appeared in media such as Oprah's Our America With Lisa Ling on OWN, the Emmy award-winning talk show Montel, Dr. Phil's The Doctors on CBS, Bravo's Miss Advised, Fox News, in Newsweek, Seventeen, GQ, The Washington Post, and in thirteen countries and at least seven languages.
Reid is also founder of Sex Geek Summer Camp and Sex Geek School for Gifted Sex Geeks which help sex educators learn valuable business skills that allow them to reach more people, transform move lives, and make a better living as sexperts.
Follow Reid on Twitter and Facebook and YouTube.