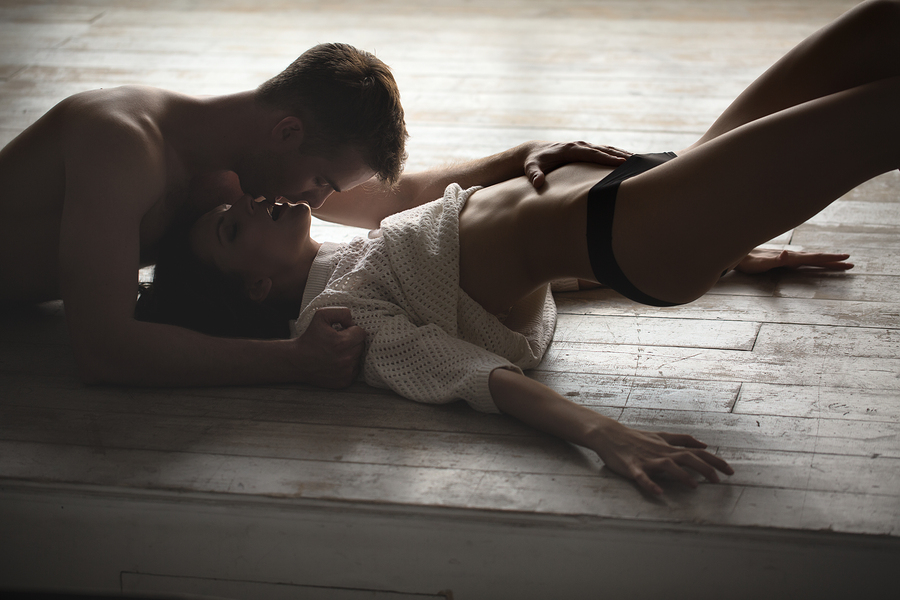 The Ethical Slut 2nd Edition (Pt 7): An Interview with Dossie Easton
Part 7 in this 90-minute interview with the legendary Dossie Easton, therapist and co-author of the book The Ethical Slut, now in it's 2nd Edition! Full interview with audience Q&A available @ www.ReidAboutSex.com as well!
Dossie: …and then I run into a home of a lesbian feminist who thought I ought to be like that. So, there are all these people who thought they knew what kind of woman I'm not to be and I went look to all this game and they didn't give a shit, you know. They were fine with whoever I wanted to be. They have no agenda so I was free to find my own identity which was really important to me. One of my openness comes from there, I think it is very different parts of the world. The saddest thing I think I noticed was some of my clients, is many of them have nobody to talk to. They're struggling to kind of learn to transcend their own jealousy, learn to manage and learn to take care of themselves when they have difficult feelings and they can't talk to any of their friends because their friends would say, "Dump the mother fucker. Take them to the cleaners, go holistic, whatever." They were really isolated and then I think that's scary.
So, it depends on where you are in the culture but I think it's possible to really look around and find where you community is going to come from because a lot of people around you are maybe hostile to your lifestyle.
Reid: Thank you. Other questions? Yes.
Audience 3: I'm interested in the ethics of being a slut and how it may have changed over the years for you like, what does it mean to be ethical?
Reid: Have the ethics at all changed? Did you guys nail it, no pun intended, the first time around?
Dossie: I think we go further in ethics in the second edition. I don't think it so much changed as expanded and saying a little more or adding a little bit in here and here. I have always operated on a notion that ethical sluttery was about living transparently, living consensually, living your life out in the open so that everyone else knew what to expect and with the consent of all the people that you were close to or who were affected by your choices, right? We used a definition of consent that I developed that says I think that consent, comes out of the community but it applies to polyamorous as well, I think that consent is an active collaboration for the pleasure and well-being of all parties concerned. That could include some of these children whose needs to be regarded that certainly includes other partners who might be concern of the choices we make, whatever.
So, to me, the ethics are about really honoring how everyone in the equation is going to feel. It's complicated because, supposed someone comes along and that person and I make a really strong intimate connection, that person never thought they would ever be a slut and the other dealing with me. This has happened. Then I'm going to have to ask that person to do some very hard work if they want to get into my life. I have felt some of the worst feeling I've ever felt in sluttery, just feeling guilty asking somebody else to be willing to sit with your jealousy and long enough to learn to get over it. That's a huge thing to ask someone else to do.
So, the ethics can be very complex because we ask each other and take risks, we ask each other to deal with difficult feelings, to sit with them, to be willing to feel them long enough, to learn our way through them, to find paths through another sunlight. We ask a lot from each other and so to me the other part of the ethics is that I have to be ready to step up to the plate in a lot of different ways and be willing to bring what I have to offer into the equation and with what strength I can as well as be firm in expecting other people to respect lives.
Reid: With that kind of self-awareness, what are your bottom lines for picking people in entering to any kind of relationship dynamic with?
Dossie: Mostly, I had attracted to people the same way I used to be attracted to people maybe different people but I'm attracted to people that I really like that I love that I think are hot. I come from a [inaudible 00:04:51] dysfunctional family so I have to be little careful when show runs a damn less fine.
Reid: You don't know if it's a warning or good thing? Danger. Watch. Danger.
Dossie: So, one of the things I did way back in '69 is that I realized that I have a lot of friends that probably wanted to have sex with me and I didn't because I thought they were friends and we weren't supposed to have sex with them unless you are planning on slippery slap in the coupledom and so I started having entering into sexual relationships. People that I love to [inaudible 00:05:28] and you know what, it worked really, really well. And that turned out to be [inaudible 00:05:35] than people that make shows up and down [inaudible 00:05:37].
So, I started developing a much stronger support group among people and they also found out since I tend to like intelligent people and intelligent people like read books and learn about things that there are more or less uniformly really good facts and so that made life a lot easier, you know.