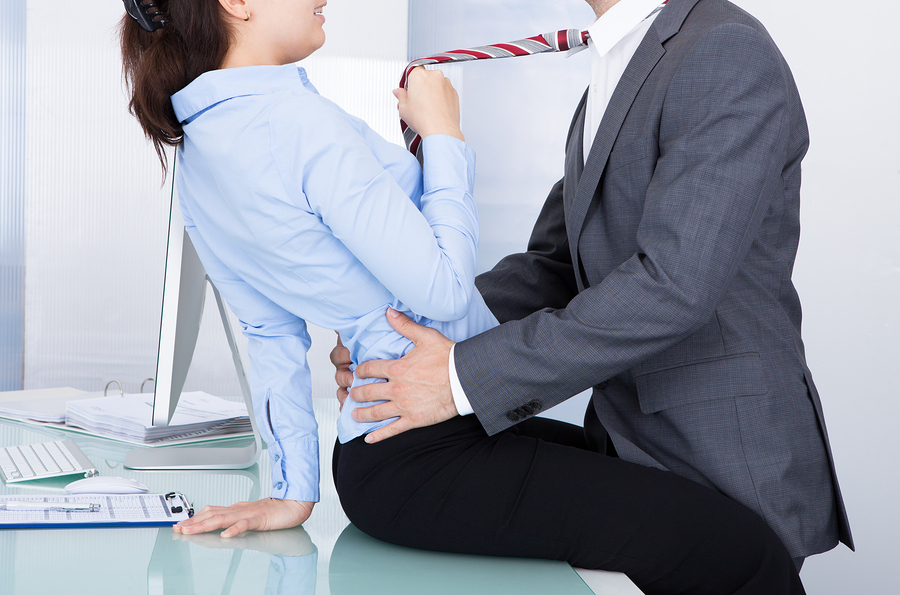 Part 2 in this 90-minute interview with the legendary Dossie Easton, therapist, and co-author of the book The Ethical Slut, now in its 2nd Edition!
Full interview with audience Q&A available @ www.ReidAboutSex.com COMING SOON!
Dossie: I had… at a time we doing it for very long time, I took non-monogamy vow in 1969, so this is my 40th anniversary of being a conscious self [inaudible 00:00:17] slut. That's how we got to the 1st edition. The world needed a good book about screwing around.
Reid: As far as the process goes with writing a book, was it something that came really easily? No pun intended. Was it a quick process? Did it take years in the making? How did it come about? Was it easy for you and Janet?
Dossie: Yeah. It was easy for me because I did my first workshop on Unlearning Jealousy on 1973. I've been doing this for 25 years when we got that far. Janet also taught a lot of workshops and we have taught together so really have what we want to say in place when we began writing the book. It took us about somewhere 9 months to a year, depending on what you count.
Reid: Did you guys go to the traditional route and try to get it published it for or Janet already self-publishing at that point? Did she already have Greenery Press?
Dossie: Yeah. Janet already have Greenery Press which you should look at the website sometime at http://www.GreeneryPress.com which publishes a lot of books about minority sexual lifestyle and so the 1st edition was published by Greenery Press. The 2nd one came out with Ten Speed. So, we got a larger publisher for it. We are hoping that more people will get to read the book.
Reid: Anybody here into publishing anything like that? Okay. Was the Ten Speed come after you guys? Did you decide it was time to go for bigger publisher because I know that one of the interesting things about The Ethical Slut, and this is very uncommon in the book world, that it is one of the few books with the history of every year just sells more copies? Did Ten Speed find you guys or how that happened?
Dossie: No, we found Ten Speed. We have previously tried various things. There was an editor in [inaudible 00:02:18], there was a big time agent in New York who tried to shop it around but main stream publishers were scared of it, really scared of it. Most book about sexuality, you will find out that they have some message that goes, starts with the words – sex is okay if, sex is okay when, sex is okay under the following conditions. We wrote a book that says sex is okay when you want to and that seems to be a very scary message to the world.
Reid: Did that affect… With the PR, of course, I'm going to assume that the morning radio DJs back when the book was published in 1997, what was the response you're getting from the PR people once you guys published the book?
Dossie: We have some wonderful shock jocks. It was just great. Somewhere in Oklahoma City, somebody called in and said that we were unraveling the fabric of society and her husband never wanted to do that slut stuff while she will be just right outside her head with her frying pan. So, okay fine, that's versus screwing around. I love it! Somebody else was like, I think we were 53 and 44 at that time and hey, do you want to watch a couple of Oprah to get it on? So I asked him how low he was, which is basically our age, and I asked when he is planning to give up having sex and he didn't answer.
Reid: For the response from people, I mean, obviously you're getting on radio and stuff like that, and this kind of happened with Cuddle Party as well. The news story was New Yorkers were paying money to cuddle and all of the radios wanted to cover it and mainly what's responsible for the word, creating the media storm. Once you guys started getting some publicity, what was the response from the people around buying the book? Was it slow at first, were you getting a lot of emails, people asking for more contacts for the book?
Dossie: I think we already have an audience due to the Bottoming book and Topping book so we are already well known in ladder communities and we're just like about everybody like a slut. We had a lot of people who went out and bought the book because we wrote it. They went out and bought the book because it become kind of… it is a very useful handbook. When you're having issue about something that seems scary in the polyamory department, it's handy to have a book and you and your friend or how many of you, you can read it aloud if there's 12 or more. You can look at something, print and read it and say what do we think of this and where we fit in here. And that's a lot what we want the book to be is to be roomy enough that everyone can find their place in it.
Reid: Had that always been your prospective on sluttery? Or did you and Janet find that you had to kind of open up your aperture to make room for other web styles. If I am to understand you guys are coming from the BDSM prospective, like did you have to open up your own thinking or you already thinking this kind of multi-denominational perspective as far as the slut was going?
Dossie: The issues that involved what you need to do to make extended families, through sexual contacts and deal with things that get in the way like it's against the rule of sort, jealousy, what do we do with kids and all that kinds of stuff, are the same in whatever lifestyle you're in. It doesn't really matter if you're a married couple who's intended to look for a secondary or thinking about swinging or if you are some wild BDSM person who has 75 personas each with 3 slaves, you know. The issue is still the same. You have to learn to do the same stuff in terms of dealing with your feelings. The book itself is pretty universal. We avoided a lot of BDSM content although some people were a little bit upset about the SM fisting orgy and I want to tell you that we were doing more than fisting but basically the book is gone other and no one asked us to remove the lesbian fisting orgy either which made me very happy.
Reid: So, here I am, the young, innocent lad in college, finishing up college in Rhode Island and I came upon The Ethical Slut. Not having a lot of experience in the queer scene yet that would completely change, I had to say that the lesbian fisting scene was one of, that party scene, was one of those things that for me just shifted something. Not that I didn't know about fisting. I was already starting to have friends in college who are lesbians so it was kind of, growing up in New Hampshire and not going to college and then being like "Wow, the wolves are a lot bigger than I thought." The lesbian scene stuck with me mostly because what was so interesting for me was the whole book is just giving people permission and that's okay, that's okay and that's okay again. I believe the line is, and I might be misquoting it, but something about a kind and gentle fist which until to this day warms the cockles of my heart. I just got so gleeful and was like, "Look at this book." I think the thing for me being a sex educator is this idea of that you're always giving permission. No matter what you've done just by being who you are you're giving permission. The Ethical Slut, for so many people gave us the 'okay', that it was okay, that finally it was okay to have pleasure, it's okay to have sex and here's a couple of guidelines to be able to make that navigate those waters a little bit better. If you could sum it up for the people who haven't read the book yet, the people who might be listening, or watching this recording later maybe the top 3 or 5 guidelines or areas that people should get their black belt in around relationships to help them to be really become an ethical slut?