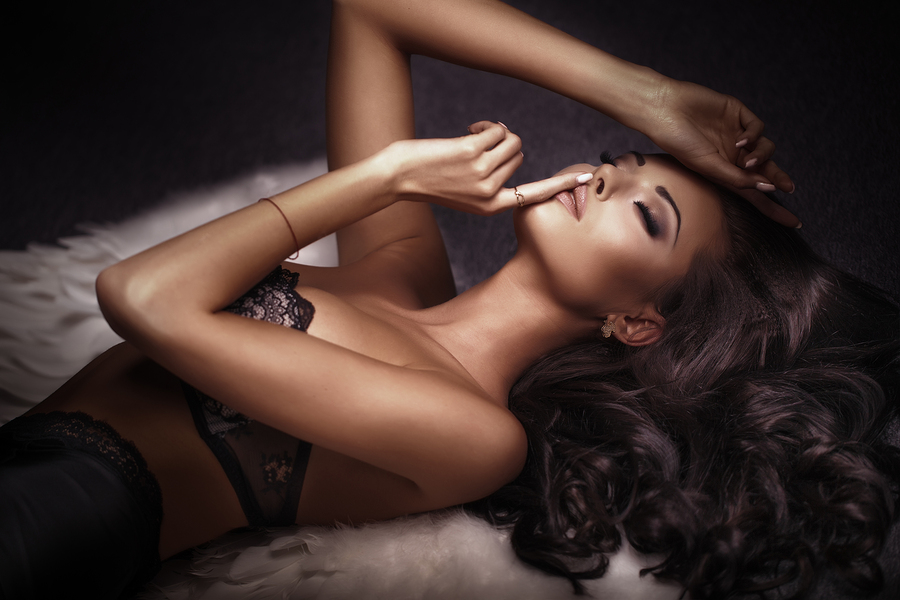 The Ethical Slut 2nd Edition (Pt 10 – Conclusion): An Interview with Dossie Easton
Part 10 concludes this 90-minute interview with the legendary Dossie Easton, therapist and co-author of the book The Ethical Slut, now in it's 2nd Edition! Full interview with audience Q&A available @ www.ReidAboutSex.com as well!
Dossie: … was based on everybody feeling guilty about something and so if you tell them that masturbation is bad for them then you don't have anybody left who doesn't feel guilty, right? There you are, there's something wrong with all of you. I think that events have poured out his belief very, very strongly. I think we've seen that. This was before the [inaudible 00:00:45] but certainly he predicted them and saw that rising in. I can't [inaudible 00:00:51] or after crystal nut but I think it's very true. I think sexual suppression is a tool of authoritarian state in a sense that they make us all feel bad and feel bad about our desires. They tell us that everything, every fantasy that we have, every desire that we have, every explored idea that we have is a pathology or some sort of another and means that we are discredited as human.
And so, what they do is they take everybody who's got any energy and exploritiveness and creativity and whatever and say "Oh, you're no good, you're not okay" and squash all of us. I believe that eras is the life force. The enemy force and the cosmos is the DOW, is divine. I believe it flows through all of us all of the time. We can't pay attention to it all the time but we would figure out how we eat dinner, you know. We wouldn't be bodies anymore, let's put it that way. But to me, that free flowing sexuality is essential to my spirituality, to my sense of awareness, to my sense of my own values, to my sense of moving in the world and I can't even figure it out how you make your [inaudible 00:02:10] out of that. It can be used to control populations, as yoo control populations by making them bad. I just watched Jesus' camp, I don't know how many of you watched that. It's a movie about a bunch of children who were sent off to camp to become evangelical preachers and they are talking to all these young children about sin and the devil and making war for Christ. It's scary. It [inaudible 00:02:39] and they're using the same techniques we use in Tantra workshops but they are focusing it in to the sense of not okay, you're not okay, you're a sinner, you need to repent, you make the other sinners to repent. It's terrifying [inaudible 00:02:56] spirituality and religion and all of the sacred is harnessed by something who want to control populations politically. It's dangerous. I think it's a serious problem. And I think it's why we are have huge armies in your rock and a few other [inaudible 00:03:14] like that, it's scary stuff.
I do believe that if sexuality is not suppressed in a larger portion of population that we will get more people that are more interested in the ethics of government, the ethics of society and how we keep our commitments to act with a consent on collaboration for the pleasure and well-being of all the people around us. I would like to see that I can central world.
Reid: So, my final question is let's project 10 years from now. It's 2019, you're coming out with the 3rd edition. What's the chapter you're hoping to write for that edition? I know that this probably take a minute to figure out but what would be that thing that you would want to add?
Dossie: I wrote a whole another book on a subject called Radical Ecstasy: S/M Journeys to Transcendence but I think it would be fun to write a chapter, 2 chapters really. One, I wanted to do that I may actually make a book of but I haven't have the time but it's some sort of a journalistic project and it would take time that I don't have, which is to look at the various ways, the various [inaudible 00:04:46] societies that sluts have put together and write a book about that work and anthology interviews. Just like what I said, I would like to have this base to include in that book my beliefs about spirituality and about the political importance of sexual freedom which is mentioned there certainly but I'd like to get into a little bit deeper.
The other thing that I was interested in seeing what you're speaking of about doing your life in public in the net is very new to me. You're all living in a world that is so unbelievably more public than anything I have experienced and I think it will be very interesting to see what sexuality looks like in 10 years. I always say that it is shocking and horrifying and separate all play party person, that to me that 99% of the population of this country is never seen anyone else have sex, that they were involved in. I mean, how did they live? We think about how [inaudible 00:05:59] that is. If you ever when you're first having your experiences, if you worried about how you looked. Well if you look at the other people you wouldn't be worrying anymore. It's a huge political act to deprivatize sex. It takes some much of the shame out of it and allows things to get real and get wonderful and get funky and get glorious and get exciting. I would like to see what this deprivatization on the net does. What happens? Where we go? Hopefully everybody won't Photoshop themselves into oblivion and we'll get some real… what?
Reid: Not me. Never Photoshopped.
Dossie: We have more people then who are able to handle looking at sex and not just porn sex but real sex to people have. Not just fashion model looking people but real looking people and that there be a whole world with people who aren't scared to look at sex anymore. It would really be nice.
Reid: Dossie, I want to thank you for making time tonight to be here.
Dossie: Thank you. This has been a lovely gathering. Thank you all for coming.
Reid: I'd like to thank you all for showing up on a Saturday night and for being a part of this. How can people find you? I mean, obviously they can Google you but…
Dossie: Okay. There are little cards up there, little pom cards you can take with you and they have my and my co-author's website you will also find my email and my phone number. So you can find me, no problem. Pick up a little Ethical Slut pom card. Take up a bunch of them and hand them to all your friends and you'll have websites, email addresses, everything you need.
Reid: For those of you who might be listening to the recording, you can go to my website which is http://ReidAboutSex.com and they all be linked to all of your stuff as well.
Dossie: And mine is really easy. My website is http://DossieEaston.com
Reid: Yay! Dossie, thank you so much. Thank you everyone. Have a great night. Go out and be sluts or something.