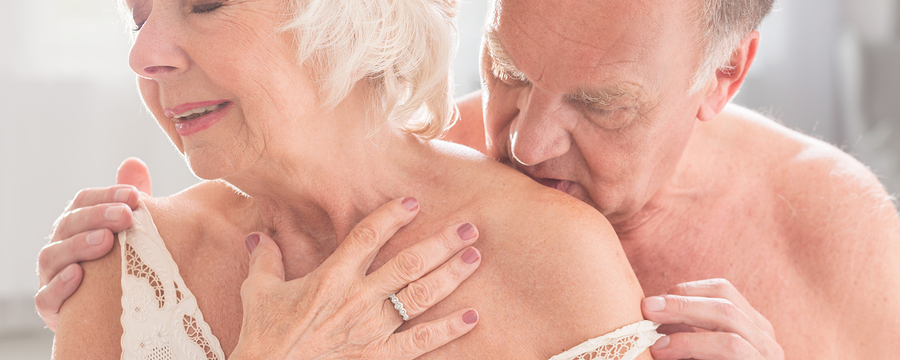 Susie Bright/Reid Mihalko Interview Part 7
Join author, feminist and sexpert Susie Bright as professional sex geek Reid Mihalko of ReidAboutSex.com interviews her about sex, porn, growing up, raising children, feminism and everything in between.
To download the full transcript and audio from this video series, go to: http://reidaboutsex.com/afternoon-del…
From her life story (recently told in her memoir "Big Sex Little Death") to her vital role bringing women's enjoyment of porn out of the closet to her current status as sex-positive stateswoman and cultural commentator, Susie Bright's seen it all and talks about it with insight, warmth and humor with sex and relationship expert Reid Mihalko at San Francisco's historic Center for Sex and Culture, October 11, 2011!
ABOUT SUSIE: Susie Bright from http://www.susiebright.com is the editor of The Best American Erotica series and host of the weekly audio show In Bed with Susie Bright on Audible.com. She has been a columnist for Playboy and Salon, and has been profiled in USA TODAY, Los Angeles Times, Esquire, Rolling Stone, Mother Jones, and Vanity Fair, among other publications. An international lecturer on sexuality and feminism, she won the 2004 Writer of the Year Award at the Erotic Awards in London. Ms. Bright lives in Santa Cruz, California.
ABOUT REID: The golden retriever on espresso of sex and relationship educators, Reid Mihalko of http://ReidAboutSex.com helps adults create more self-esteem, self-confidence and greater health in their relationships and sex lives, no matter what their self-expression of those happen to be. Know for his charisma, wit, and emphasis on integrity, Reid's workshops have been attended by close to 40,000 individuals from myriad walks of life, orientations, relationship styles, countries and religions. Reid has been a writer and producer on a number of films and television projects about sex and relationships, lectures often at colleges across North America, and appears regularly in the media. He has appeared on the Emmy award-winning talk show Montel, Fox News, VH1's Scott Baio is 45 and Single, Showtime's Penn & Teller's Bulls**t!, Canada's The Sex Files and SexTV, on NPR, Sirius' Maxim Radio and Cosmo Radio, and in Marie Claire, GQ, Details, People, Newsweek and The National Enquirer, as well as media across the globe in thirteen countries and at least seven languages. Follow Reid twittering as @ReidAboutSex.
Many thanks to Cathy Vartuli of TheIntimacyDojo.com for editing this interview and for organizing the transcripts and audio downloads!
Reid: And thank God, some of the do-it-yourselfness happens so that people can start to pick up the slack. But in other communities where there was no mentorship, it doesn't surprise me that people aren't necessarily as well-versed in who they should be looking at.
Susie: Well, if you had Robert – and I on stage together… [laughter] – you are reminding me of the things that I'm constantly being poked about through life. "Well, Susie, after all, look at the acceptance of gay life and gay marriage (quote, unquote) that exists today. Look at how…"
Reid: Don't Ask, Don't Tell…
Susie: Don't Ask, Don't Tell… "There have been so many leaps and bounds in terms of how people live. Don't you remember what it was like for your parents and your generation?" And it's true. One of the stories I told about my old apartment that I have been moving out of was that I went with *** to be interviewed by the landlord – this was in 1981 or 1982 – I was so afraid that she would realize we were lesbians and she wouldn't rent to us.
And then when we got there, I realized that she was gay, and it stunned me. The whole neighborhood was filled with gay people. It was still a little bit on the downlow, but there was this tremendous sympathy for each other. And it was just such a relief. Now, I can't imagine anyone in San Francisco being afraid that the landlord will discover they're gay – it wouldn't even occur to them. So there are these ways that we point at things and say, "Isn't this great?"
I was in the gay parade this year in San Francisco, which happened just after New York got their great news that gay marriage was legal, and there was this tremendous euphoria in the air here. It was just a wonderful day to be out on the street, and in a parade that has never been a corporate joke. It's not a commercial. It really is real people.
I was placed in the parade in front of the public librarians, behind the strippers from
Lusty Lady, and next to an enormous progressive Christian group. So I was like, "Unitarians, strippers, and librarians. I was in heaven!" It was awesome! You're like, "Look at everyone who is here. It's so authentic and real." I wouldn't have been such a sourpuss if you had interviewed me on that day. I was quite high. But I don't think I'm more conservative in age because of parenthood. I'm more radical. When I teach classes, I'm annoyed that the students are more conservative than I am.
They shouldn't be. They should be shocking me. I should be red in the face. I should have my mouth open, saying, "I can't believe you did that." It shouldn't be them saying, "My teacher is a slut!" That is absurd. They're supposed to be much sluttier than me, and something is terribly wrong!
Reid: They're slackers!
Susie: Slackers! They're not slutters! It's got to be changed.
Reid: So labels…
Susie: Labels.
Reid: How have labels changed for you? What is your relationship to labels now that you are who you are today, and how do you think labels are holding us back or moving us forward?
Susie: I've had pretty much the same stance on this for many decades. Labels are very important when you're going to a demonstration and you need to write a sign. You cannot spend all day on your sign. You have to say, "I'm queer, and I'm here to stay." Or "Dykes rule," or something.
You cannot have a fifty-paragraph explanation of exactly what you mean by that. They're really great for demonstrations and protests and visual media. They're also a necessity when you're writing a personal ad. You just can't go on forever. You have to take some shortcuts and hope that you're speaking in the right language to connect with someone.
Other than that, they get taken way too seriously. I think my epic piece on all this was an essay I wrote called "Blind Sexual" (instead of bisexual), and I just… This was a classic label that you never knew what on earth people meant by it. You know? Did they think you meant you were lesbian until graduation, did it mean that you fucked everything that moved, did it mean that you were politically inspired but a complete virgin? It could mean anything. And I had a lot of very earnest conversations where I said, "Well, for me, this means I've been sexually attracted to men and women, and in my case, I've fallen in love with both men and women. That's the beginning and end of it, for me.
And then people say, "Well, does that mean that you're always busy?" It's easy to have the notion that bisexuality, you were constantly struggling to get your equation just right. And of course, it doesn't, but who has a sex life like that? It's like asking, "Do you always fuck people who wear red pants and blue shirts? Do you keep them even-steven?"
No! I think there have been times when I've used a label to an effect. I mean, it used to be really fun to say to people, "I'm a feminist pornographer, because that was an oxymoron in a lot of people's minds. It was fun to see them look a little quizzical. It invited a conversation. I remember when saying to people that I was a femme, and using it in the old gay expression of that, was a very important thing for me to express because, when I came out in the lesbian community as a teenager, everybody dressed like Mao Tse Tung.
We were all like in blue work shirts and jeans and cowboy boots, and we all had the same haircuts. When I came to San Francisco and I started living in a commune of drag queens, and they all put on dresses, I got kind of upset. "Well, why can't I wear a ball gown?" You know? "I want a ball gown more than anybody!" [laughter] And to feel like there was a place for me to indulge in all the glamour and goofiness of femininity was lovely – to discover that there was a place for me in the lesbian community, and also to recognize my attraction to butch women. For me, those things meant something.
And it was a shorthand for me to kind of find other birds of a feather. I don't know if you can find anyone these days who say they live and die by labels. I don't feel tortured by them. I find that the people who seem the most nervous about them are the youngest and the most inexperienced.
They're afraid of being pigeonholed. But if they had just fucked around a little bit more, they would have realized that all you can do is have a sense of humor about it. And you don't… I mean, you should tell me. Do people say, "You're Reid. You're a cuddler. Cuddle me!" I don't know, when you say "label," which one you've been tortured by the most?
Reid: I'd say, for now, I'm in this phase of just trying to work through having gotten very savvy with conversations around privilege, and being a goofball, like how to navigate being sensitive and also trying to get people to lighten up a little bit, knowing that I'm kind of the poster child for privilege – white privilege – right now. So that's kind of where I am, very…wrestling on my edges and stuff, just asking "How do we use a sense of humor to get people to lighten up about stuff that's charged without losing the fact that what we're talking about is important?"
Because I do think that people start to take themselves so seriously that we actually are losing our ability to connect and be human while doing whatever work it is that we're passionate about. You know, the cuddler one, for me, was very funny because I got famous in the media for creating the Cuddle Party, and then all of a sudden, I'm the Cuddle Party Guy! But I'm a raging slut who is sleeping with anyone that I think is awesome, who I think is a yes. And so there's this dichotomy of, "You're running a workshop about intimacy and nonsexual affection, and you are sleeping with all these people."
And America at the time – and still is, for the most part – can't hold both thoughts at the same time. So I eventually moved away from Cuddle Party so that I could go do edgier sex education and wouldn't confuse the reputation of Cuddle Party, which people in the beginning thought was a front for an orgy. [laughter] And that was very interesting. And then the conversations around what "queer" means, as a term that has now been reappropriated, which is really just shorthand for "ask me more" because there is ***, and we don't have time, unless you're really interested. So I haven't really felt like I've been held back, or I just didn't notice because I was so busy just having fun…
Susie: Yeah.
Reid: …with my self-expression that I got to reclaim, and working through my guilt and shame on those things.
Susie: True.