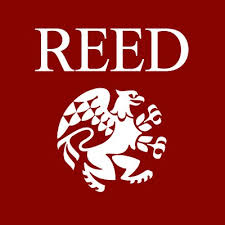 Reid at Reed!! Portland's Reed College, that is!
I'm honored to have been invited to do a private training for Reed College's House Advisors! We'll be geeking out on the subjects of consent, sexual health, safer sex practices, LGBTQ relationships and community issues, queer/kinky/non-monogamous/vanilla relationships, and sexual choice and diversity, including celibacy & asexuality. All very important topics! I'm proud to help guide Reed College through these important, but sometimes complex topics.
When: Tuesday, January 16th, 2018
Who: Not open to the public
Time: 12:30pm-2:30pm
Where: Reed College, 3203 SE Woodstock Blvd, Portland, OR 97202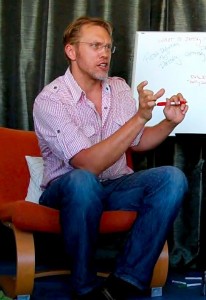 ABOUT REID: America's favorite sex geek, Reid Mihalko of ReidAboutSex.com and Relationship10x.com helps adults and college students create more self-esteem, self-confidence and greater health in their relationships and sex lives using an inspiring mixture of humor, keen insight, and comprehensive sexual health information.
Reid frequently speaks at colleges and universities on sexual assault prevention and healthy relationship skills, and regularly appears in the media sharing his views on consent, dating, and shame-free sexuality.
Reid's workshops and college lectures have been attended by close to 50,000 men and women. He has appeared in media such as Oprah's Our America With Lisa Ling on OWN, the Emmy award-winning talk show Montel, Dr. Phil's The Doctors on CBS, Bravo's Miss Advised, Fox News, in Newsweek, Seventeen, GQ, The Washington Post, and in thirteen countries and at least seven languages.
Reid is also founder of Sex Geek Summer Camp and Sex Geek School for Gifted Sex Geeks which help sex educators learn valuable business skills that allow them to reach more people, transform move lives, and make a better living as sexperts.
Follow Reid on Twitter and Facebook and YouTube.