What questions do

you

want to ask us?
Good friend, trusted peer, and favorite sex geek O' mine, porn and sex educator legend, Nina Hartley invited me to be a guest on her SexWise.TV show!
How could I say no?
Please join Nina and I  and ask your questions by going to SexWise.TV
Date: May 17th, 2010
Time: 7-8pm Pacific
Where: your computer for FREE!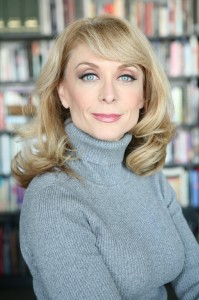 NINA HARTLEY: Nina Hartley of www.nina.com is one of the most endearing and enduring performers and sex-positive educators in the adult film industry.
A published author, director, performer, activist and educator, Nina got her start in 1982, during her sophomore year of nursing school when she started working as a stripper at Mitchell Brothers O'Farrell Theater. In 1984, during her junior year, Nina made her foray into the world of pornographic movies debuting in the massive adult film hit Educating Nina. After graduating with her nursing degree, Nina went into adult film full-time, going on to feature in over 650 adult films and become one of the most recognizable adult performers and sex educators in the industry.
Politically, Hartley considers herself a liberal and an outspoken sex-positive feminist. Addressing other women, she said "Sex isn't something men do to you. It isn't something men get out of you. Sex is something you dive into with gusto and like it every bit as much as he does." Hartley has been an advocate for the adult film industry's right to exist, and, before the rise to stardom of Jenna Jameson, had often been called on when television news programs and talk shows required an articulate, leading adult film actress to support the pro side. She appeared most notably on The Oprah Winfrey Show.
In 1997, Nina appeared in the hit, Hollywood film Boogie Nights with Mark Whalberg, playing William H. Macy's serially unfaithful wife.
In 2006, Avery Press, a subsidiary of Penguin Group, published, Nina Hartley's Guide to Total Sex.
In addition to her more traditional roles in porn films, she has also produced, directed, and starred in a series of Guide to… films covering the entire sexual spectrum, from basic sexual intercourse and foreplay, to anal sex and bondage.
Nina remains active as a performer and educator still appearing on television as an outspoken advocate for sex between consenting adults, and in adults films (cast now as the cougar or GILF). Nina can also be found pumping out (pun intended) high-quality instructional videos marketed under the "Nina Hartley's Guide" brand distributed by Adam & Eve. [parts of this bio excerpted from Wikipedia]