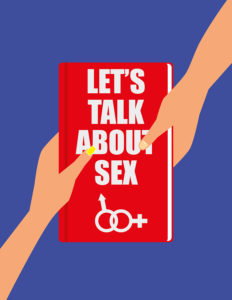 Can A Fag and A Fattie Teach Me Anything About Sex?
Cathy: Someone wrote in and said, Okay, here it goes when I stared watching a couple of your videos the first thing I thought was what can a fag and a fattie teach me anyway? Very quickly the answer came very clear. I heck of a lot thank you very much for teaching for this all great content and buckling down to learn many things I thought I knew most not even close. Sorry for the blunt honesty but I think it's much better that way than to pretend.
Reid: You know a fag?
Cathy: I am queer.
Reid: Cathy Vartuli from http://www.TheIntimacyDojo.com/
Cathy: And Reid Mihalko from http://www.ReidAboutSex.com/
Reid: Thank you were glad.
Cathy: They're helpful.
Reid: Yeah.
Cathy: I don't think you actually define yourself as a fag?
Reid: No I don't but I put penises pieces in my mouth so some people that's all they need to use the labels they want to. So I technically identify as queer, I sleep with all kinds of people it's just a better umbrella term than some people would say I'm bisexual that I was clear because I recognize there's more than 2 genders, it gets complicated maybe complicated that's not your thing so but if somebody wants to call me a fag as a 6 ft. tall 230 pound white guy walking around with 2 black belts I'm like okay thanks.
Cathy: And I'm like technically Fat that's the word and I have extra fat cells in my body. I really loved the fact that this person is willing to get pass [Inaudible 00:01:31] because our society had bounds with them who's okay to learn from, who's sexual, who's not and one of the things one of the reasons I do these videos and ask Reid to do them all the time is because I may stand on everybody having sexuality and a voice and having any perspective and have a way forward. And I really value that someone could question their values and go huh! I did learn something from these people. I'd encourage you to look deeper and question your definition of what makes people valuable. I'm always doing that for myself because I think we have layers of them and were like oh no not that person well like but that person is really smart. We've trained by watching TV and reading magazines constantly surrounded by people that if you don't look a certain way or act a certain way you don't have valuable knowledge and that's not okay. So I really appreciate that you really found some great stuff here and I encourage you to deconstruct a little about why you think that someone who's big or fat or…
Reid: Put penises in their mouth.
Cathy: Might not have information that's useful.
Reid: It could be easily done that you never thought that you could get good relationship or sexuality advice from somebody with 19 patents and a Ph.D. or I don't know what else I have done.
Cathy: You're a cuddle party person.
Reid: The person created cuddle parties we have the comics sweeping the won when this people were 9.
Cathy: And you played evil male nurse…
Reid: I'd played an evil male nurse in another world or was the cowboy stripper in Southern Peppers none of your business ladies and gentleman. I am the one wearing the red thong. There you go check that out huh?
Cathy: So again we really appreciate that you wrote in and were so glad you're getting good information from this as we put a lot of heart and soul on them.
Reid: Stay curious America and the rest of the world coz YouTube's International.